Partners & Supporters
Coles

Coles and the Stephanie Alexander Kitchen Garden Foundation – partnering to reach more Aussie kids and families. Coles and the Stephanie Alexander Kitchen Garden Foundation are working together to support Kitchen Garden Schools and Centres, and make the Kitchen Garden Program accessible to more schools and centres around the country. Coles and the Foundation working together means we can extend our fresh food philosophy beyond the school gate, engaging families and communities. Our collaboration will actively influence Australian families to support children to create positive food habits for life.
AstraZeneca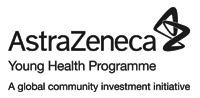 AstraZeneca Australia generously partnered with the Stephanie Alexander Kitchen Garden Foundation in 2018. The investment supports a three-year project to develop an innovative curriculum-integrated kitchen garden program model tailored to the needs of Australian secondary schools. The resulting program will aim to foster positive food habits and help combat the incidence of childhood obesity and associated health complications. Key to the project is developing targeted professional development, educational resources and support for secondary school educators, empowering them to successfully deliver pleasurable food education that meets the needs of this sector.
The partnership is part of AstraZeneca's Young Health Programme, a global community investment initiative and disease prevention programme that works with expert organisations around the world to combine research, advocacy and on-the-ground programmes to improve the health and life chances of young people.
Saputo Dairy Australia

Saputo Dairy Australia (SDA) Stephanie Alexander Kitchen Garden commenced a partnership in 2019 to support professional development delivered by the kitchen garden team Australia-wide and throughout the year.
SDA, part of Saputo Inc., one of the top ten dairy processors in the world, is the largest dairy processor in Australia. They produce, market and distribute a wide range of high quality dairy products for the Australian and international markets. Their products are sold in several countries under well-known brand names such as Caboolture, Cheer, Cracker Barrel*, Devondale, Great Ocean Road, King Island Dairy, Liddells, Mersey Valley, MG Ingredients, Mil Lel, Sungold, South Cape and Tasmanian Heritage.
Saputo are committed to live up to the values on which their business was founded through the Saputo Promise, a 7-Pillar approach to social, environmental and economic performance.
Their support of the Foundation reflects their promise to never stop building a future we can be proud of, including the promotion of healthy lifestyle habits, through responsible food and nutrition choices.
* Trademark used under license
Mirvac

Mirvac has partnered with the Stephanie Alexander Kitchen Garden Foundation to deliver the Cook's Patch program for The Fabric townhome & apartment development, as well as the broader Inner West community. Environmental and social sustainability is a core value Mirvac is implementing at The Fabric, with great importance placed on leaving a positive legacy. This is why our partnership with the foundation came naturally, through a strong alignment of values. Mirvac is proud to partner with this iconic Australian foundation and looks forward to watching the partnership benefit the community.
General Mills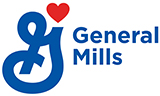 General Mills is a leading global food company whose purpose is to make food the world loves. Its brands include Nature Valley, Häagen-Dazs, Betty Crocker, Latina Fresh and Old El Paso. General Mills knows that the key to food and nutrition security is food literacy, defined as understanding how to prepare nourishing meals, as well as how food is grown. This is why we are thrilled to partner with the Stephanie Alexander Kitchen Garden Foundation to offer grants to assist schools in low socio-economic areas to establish kitchen and garden infrastructure and launch the Kitchen Garden Program. 
Ian Potter Foundation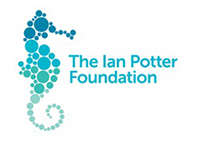 The Ian Potter Foundation, a major Australian philanthropic foundation whose philanthropic goals include facilitating positive social change, was one of the earliest supporters of the Stephanie Alexander Kitchen Garden Foundation, providing funding assistance for both an early Foundation Kitchen Garden Centre feasibility study and for implementing the program at Nunawading Primary School in 2006.
The Ian Potter Foundation is supporting the Stephanie Alexander Kitchen Garden Foundation respond to demand from early years learning educators for customised training, resources and support.
Arnold Bloch Leibler

Arnold Bloch Leibler (ABL) helped establish the Stephanie Alexander Kitchen Garden Foundation in 2004. ABL's assistance in achieving our charity and deductible gift recipient (DGR) status was significant and trailblazing, and paved the way for the Foundation to be recognised as promoting the prevention of disease through pleasurable food education. ABL continues to provide legal advice to the Foundation on a pro bono basis.
ABL is a premier Australian commercial law firm that has earned a reputation for its passion, results and its innovative and commercially focused advice.
The Jack Brockhoff Foundation

The Jack Brockhoff Foundation was established in 1979 and exists to support the health and wellbeing of all Victorians. In 2021, the Stephanie Alexander Kitchen Garden Program was awarded a Children and Youth Grant to support the development of a Community Cluster Project in partnership with local government. 
Supporters
Phillippa's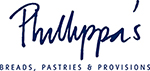 Phillippa's has been a supporter of the SAKGF since 2011, providing quality baking products and ingredients to support the SAKGF and Stephanie Alexander Kitchen Garden Program schools. 
Phillippa Grogan established Phillippa's in 1994, and is passionate about traditional, natural breads and provisions made with local and organic ingredients. Phillippa's is committed to keeping alive the time-honoured arts of pastry, bread and preserve-making, always with the emphasis on great flavour.
Ryset Australia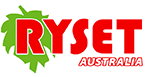 Ryset Australia has been a supporter of the SAKGF since 2008. Their support has seen Kitchen Garden Program schools equipped with quality garden products and equipment. helping them develop and maintain the best possible garden.
Ryset Australia is an Australian owned company with over 75 years experience in the manufacture and wholesale distribution of tools and equipment for the Australian horticultural industry. Ryset's objective is to provide a broad range of quality, specialised tools for use in vineyards, orchards, nurseries, market-gardens, forestry, parks and home gardens.
De Bortoli Wines

SAKGF has received generous support from De Bortoli Wines since 2014, with support extending to the SAKGF's public workshops, amongst other activities.
De Bortoli Wines is a fourth generation family wine company established in 1928, maintaining a reputation for premium wines through a culture of hard work, generosity of spirit and a love for sharing good food, good wine and good times with family and friends.
We are passionate about developing innovative ways of working with partners with a shared value, and work together to develop projects that deliver productive oppurtunities for schools, the Foundation and our supporters. Please view our Annual Report.
For more information, please contact our Engagement Manager on: partnership@kitchengardenfoundation.org.au.