Partners
We are passionate about developing dynamic and innovative ways of working with partners, and developing projects that deliver rich opportunities for collaboration and promotion. For more information, please contact our Partnership Coordinator on: partnership@kitchengardenfoundation.org.au.
Medibank, Principal Partner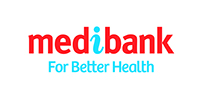 Medibank has been the Principal Partner of the Stephanie Alexander Kitchen Garden Foundation since 2012, with their generous support enabling the expansion of the Kitchen Garden Program, making it more accessible, affordable and flexible for Australian schools. Under the partnership, Medibank will help build the future health of the next generation and help combat the growth of childhood obesity, enabling more Australian children to experience, learn and adopt lifelong healthy eating and living habits.
Boeing Australia

Boeing has generously partnered with the SAKGF since 2011, supporting our work under their Global Corporate Citizenship (GCC) program, furthering support to Program schools through the development of key training and learning resources materials and personnel resourcing. 
Boeing's presence in Australia is the company's largest footprint outside the organisation's home country, the United States, with more than 3,000 employees in 27 locations. Boeing works across a wide range of aerospace, commercial aviation, defence, logistics, training and navigation businesses. Boeing and its employees support innovative partnerships and programs that align with their strategic objectives, create value and help build better communities worldwide. Boeing's support to the SAKGF comes through their commitment to improving the health and human services of the Australian community.
Phillippa's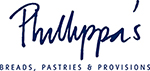 Phillippa's has been a supporter of the SAKGF since 2011, providing quality baking products and ingredients to support the SAKGF and Stephanie Alexander Kitchen Garden Program schools. 
Phillippa Grogan established Phillippa's in 1994, and is passionate about traditional, natural breads and provisions made with local and organic ingredients. Phillippa's is committed to keeping alive the time-honoured arts of pastry, bread and preserve-making, always with the emphasis on great flavour.
Ryset Australia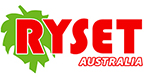 Ryset Australia has been a supporter of the SAKGF since 2008. Their support has seen Kitchen Garden Program schools equipped with quality garden products and equipment. helping them develop and maintain the best possible garden.
Ryset Australia is an Australian owned company with over 75 years experience in the manufacture and wholesale distribution of tools and equipment for the Australian horticultural industry. Ryset's objective is to provide a broad range of quality, specialised tools for use in vineyards, orchards, nurseries, market-gardens, forestry, parks and home gardens.
Fleming's Nurseries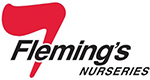 Fleming's Group of Companies has formally supported the SAKGF since 2011, with the donation of quality fruit trees helping Program schools establish a perfect base of fresh, school-grown fruit.
Established almost 100 years ago, Fleming's is today one of the most respected names in horticulture. With four production nurseries and a complete landscape services division, Fleming's are experts in growing and delivering amazing outdoor environments – from the ground up.
Melbourne Food & Wine Festival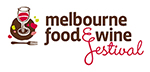 The SAKGF and the Melbourne Food & Wine Festival have long been Community Partners, and SAKGF is proud to continue this relationship into Festival 2016.
From humble beginnings in 1993, the Melbourne Food and Wine Festival has grown into a world-renowned celebration of Victoria's food and wine industry. Every March, the city and state come alive with over 200 events that welcome culinary stars and trailblazers from around the globe alongside Victoria's best.
Arnold Bloch Leibler

Arnold Bloch Leibler (ABL) commenced their support of the SAKGF in 2003 – providing legal support to establish the Foundation and achieve our charity and DGR status. ABL continues to provide, on an honorary basis, legal advice on constitutional, intellectual property and contractual matters.
ABL is a premier Australian commercial law firm that has earned a reputation for its passion, results and its innovative and commercially focused advice. Their strategic advice has helped a diverse range of leading Australian and international corporations, high-net-worth individuals and large family businesses. Giving back to the community has been a core value at ABL for over half a century and they represent in the public interest, a diverse group of charitable and not-for-profit organisations that are active in the cultural, health, religious, Indigenous and environmental sectors.
De Bortoli Wines

SAKGF has received generous support from De Bortoli Wines since 2014, with support extending to the SAKGF's public workshops, amongst other activities.
De Bortoli Wines is a fourth generation family wine company established in 1928, maintaining a reputation for premium wines through a culture of hard work, generosity of spirit and a love for sharing good food, good wine and good times with family and friends.
Sidney Myer Fund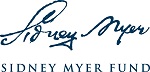 The Sidney Myer Fund began their support of the SAKGF back in 2006, helping to extend the reach of the Program outside of the city setting, and is currently helping to extend the online learning and course capabilities of the Foundation.
The Sidney Myer Fund continues the legacy of the generous philanthropist, Mr Sidney Myer, with support provided across broad categories including Arts & Humanities, Education, Poverty & Disadvantage.
Ian Potter Foundation (Alec Prentice Sewell Gift)

The Ian Potter Foundation, a major Australian philanthropic foundation whose philanthropic goals include facilitating positive social change, was one of the earliest supporters of the Stephanie Alexander Kitchen Garden Foundation, providing funding assistance for both an early Foundation Kitchen Garden Centre feasibility study and for implementing the program at Nunawading Primary School in 2006.
Through the Alec Prentice Sewell Gift, The Ian Potter Foundation is helping the Stephanie Alexander Kitchen Garden Foundation respond to demand from early years learning educators for customised training, resources and support.