Collaborators
24 Carrot Gardens (Tasmania)

MONA's 24 Carrot Gardens Project (24 CGP) seeks to sow the seeds of lifelong learning in the areas of health, wellbeing and sustainability across Tasmanian school communities. At its core is a focus on pleasurable eating and good nutrition through growing, harvesting and preparing fresh kitchen garden produce. SAKGF and 24CGP have collaborated to empower 12 Tasmanian primary schools to deliver the Kitchen Garden Program.
Foodbank WA

The Foodbank Western Australia (FBWA) Food Sensations initiative aims to improve knowledge and understanding of nutritious foods, and provide the skills to purchase and prepare them. FBWA and SAKGF collaborate in approaching schools holistically support their efforts to bring health and wellbeing to their students.
Fresh Tastes ACT

Fresh Tastes is an initiative of the ACT Department of Health and aims to make healthy food and drinks a part of everyday life at school. Under the SAKGF–Fresh Tastes collaboration, schools engaged with Fresh Tastes are provided with training and membership to the Kitchen Garden Classroom, which supports the initiative's Growing Food and Cooking Food action areas.  This builds teacher capacity and provides access to curriculum resources to deliver hands-on cooking and gardening experiences to students within the Fresh Tastes framework.
Government supporters
Australian Government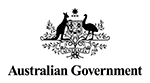 Between 2008 and 2012 the Australian Government commited $12.8 million to fund the rollout of the Stephanie Alexander Kitchen Garden National Program in up to 190 primary schools across Australia. 

In August 2012 the Australian Government committed further funding of $5.4 million over three years to provide opportunities for 400 new schools to deliver pleasurable food education.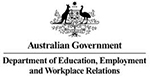 Between 2010 and 2013, the Australian Department of Education, Employment and Workplace Relations provided $1 million over three years to the Kitchen Garden Foundation to develop online curriculum resources to support the integration of the Kitchen Garden Program into the National Curriculum.
Queensland Government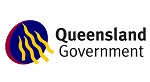 The Queensland State Government provided almost $2 million in funding to help 24 schools implement the Stephanie Alexander Kitchen Garden Queensland Program. The funding allocation for 2011-2012 focused on supporting the development of the infrastructure required to run a Kitchen Garden Program.
Victorian Government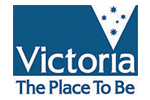 46 new school projects were supported by the partnership with the Victorian State Government from 2005 to 2010. The Stephanie Alexander Kitchen Garden Victorian Program provided $2.5 million to rollout the Kitchen Garden Program into Victorian government schools with primary enrolments. The Victorian Department of Education and Early Childhood also provided funding through its Strategic Partnership Program.
In June 2016 the Victorian Government announced continued support of $1.5 million for the Kitchen Garden Foundation's work as part of the Victorian Budget 2016/17, to be delivered over three years with the aim of bringing pleasurable food education to more schools and early years learning centres. Read more about this funding or learn more about the Victorian Pleasurable Food Education Package. 
In February 2018 the Victorian Government announced the Playground to Plate  grants scheme. Through this scheme 100 Victorian government schools with a primary curriculum were successful in applying for a $5,000 grant to enhance or establish their infrastructure for delivering a kitchen garden program.
We thank all of these vital supporters for making our work possible!