Educational resources
Open a new world of learning with a comprehensive collection of resources that are designed to give any educator the tools they need to run a fun and rewarding kitchen garden program.
The following publications are currently available for purchase in our online shop.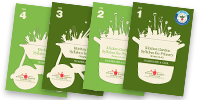 The Kitchen Garden Syllabus for Primary (Years 3-6) Books 1 to 4– a ground-breaking guide to delivering fun and rewarding kitchen and garden classes, with everything you need to plan and run a successful kitchen garden program in four easy-to-follow volumes.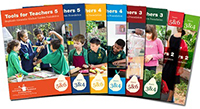 Tools for Teachers – a unique series of curriculum resources that show educators how to unlock the power of learning in the kitchen and garden through hands-on activities, lesson plans and real-life investigations.
To download a free copy of Tools for Teachers 1 visit the homepage, scroll down and search for 'Tools for Teachers 1' in the search field provided. In the search results scroll down until you see the tell-tale green cover.
To download free samples of Tools for Teachers 2-5  visit the online shop, select the title you're looking for and click on the sample link in the description.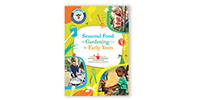 Seasonal Food & Gardening for the Early Years: Book 1 – a practical, illustrated guide that provides early years learning educators with an introduction to pleasurable food education.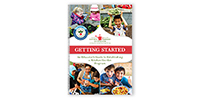 Getting Started: An Educator's Guide to Establishing a Kitchen Garden Program – gives you all the tools you need to establish a kitchen garden and deliver pleasurable food education to learners of all backgrounds and ages.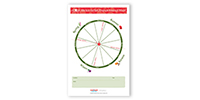 Kitchen Garden Program Seasonal Planner – a tool to help educators and children plan and share their kitchen garden program activities, including a large format poster that sets out the annual cycle of months and seasons, and a supporting booklet with a seasonal list of garden, kitchen and learning activities.
These resources are closely linked to Learning Frameworks and the Australian Curriculum. Tools for Teachers 5 has been endorsed by the Australian Curriculum, Assessment and Reporting Authority (ACARA).
Schools and learning centres can also join the Kitchen Garden Classroom, a membership program that gives educators access to a vibrant online community that is jam-packed with hundreds of practical kitchen garden resources, including how-to guides, information sheets, garden activities, recipes, curriculum connections, templates and more. For a taste of these resources visit the homepage and scroll down.