Carisma potatoes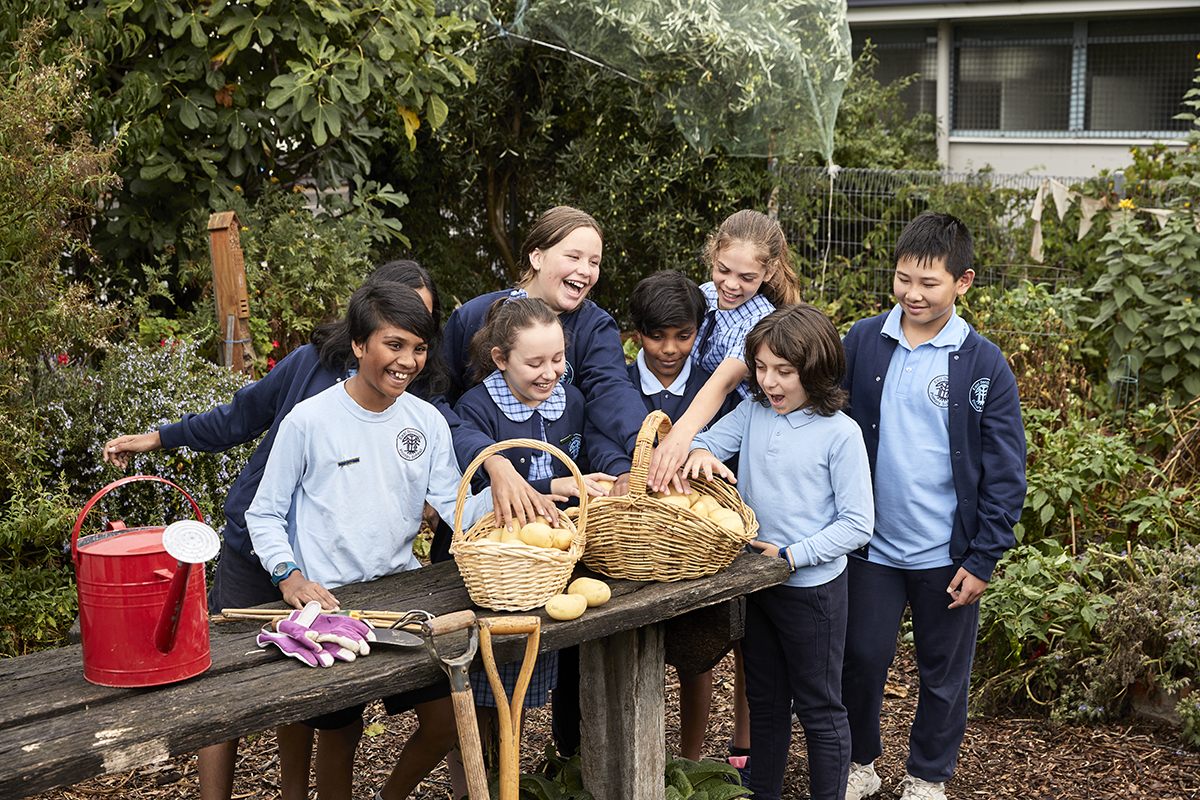 Wednesday, May 31, 2023
Perfect roasted, baked, mashed – who doesn't love potatoes?
From 31 May to 27 June 2023, 35 cents from the purchase of every Coles Australian Carisma washed potatoes 2 kg bag sold will be donated to the Stephanie Alexander Kitchen Garden Foundation, to a maximum of $100,000.
For taterly tasty inspiration, tuck into these video recipes:
Stephanie Alexander's Oven-baked Carisma Potatoes with Rosemary Salt
Courtney Roulston's Crushed Pea Colcannon
Michael Weldon's Potato Rosti with Hot Smoked Salmon and Herb Salad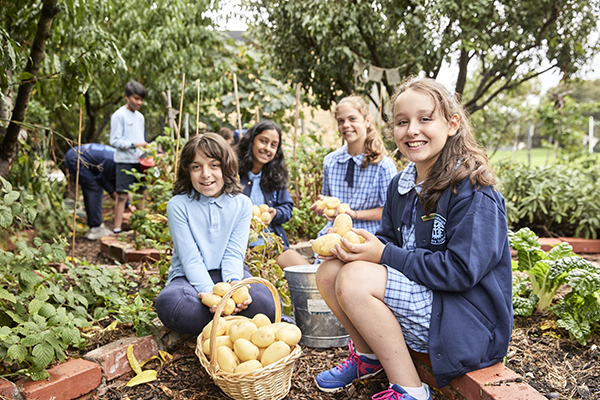 Find out about Carisma potatoes growing times and sizes, daily yields, and get some preparation tips in this video Q&A with Carisma grower John Mitolo. And see below for a bonus recipe from Stephanie Alexander!
Plus, Kitchen Garden members can access the following great resources on the Shared Table: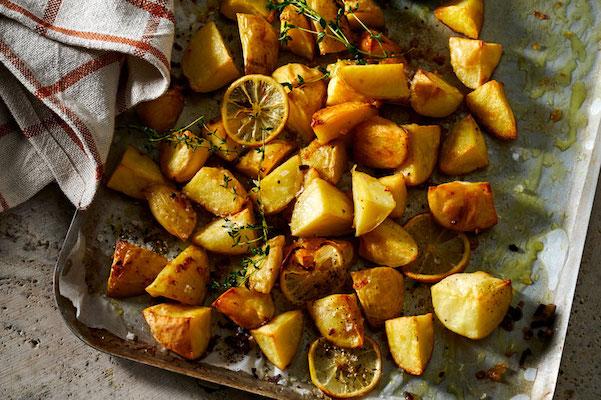 "I love to eat the slightly scorched lemon slices but some people will not want to nibble on these slices. The lemon will still have contributed lovely flavour." – Stephanie Alexander
Carisma Chunked Potatoes with Shallots and Lemon
Serves 4
Carisma potatoes have thin skins that do not need to be removed and that bake beautifully. Combined with shallots or pickling onions and juicy lemons this makes a lovely side dish for anything cooked on the grill.
4 even-sized Carisma potatoes
2 pink shallots or small pickling onions
4 thin slices lemon
1 tablespoon extra virgin olive oil
2 sprigs thyme
Sea salt
Black pepper
Cut Carisma potatoes into bite-sized chunks (6-8 per potato). Put chunks into a bowl. Peel shallot or pickling onion and halve and roughly chop into small  pieces or wedges. Add to the bowl. Add the lemon slices and the olive oil to the bowl. Strip the leaves from the thyme sprigs into the bowl. Now add a little sea salt and a grind of pepper.  Mix all together until the chunks and slices are all coated with oil.
Heat oven to 200°C.
Tip the contents of a bowl into a baking dish large enough for all the chunks to be in a single layer without too much extra space.
Bake for 30 minutes. Now remove from the oven and give them a good shake and a lift if any chunks seem to be sticking.  Return to the oven for another 20 minutes until all are golden.
Thanks to East Bentleigh Primary School for sharing their beautiful garden with us.

< Back to Latest News