Dig into our list of books by Australian authors and illustrators, celebrating seasonal produce, nature and gardens. Explore new worlds from the comfort of your couch or picnic rug! 
All Through the Year
Written by Jane Godwin and illustrated by Anna Walker, 2010 
Journey through the Australian seasons in this personal almanac of a little girl and her family, opening a window onto each month of her year. 
A Year in Fleurville: Recipes from balconies, rooftops, and gardens
Written and illustrated by Felicita Sala, 2021
In each garden, you'll find someone tending to their produce. Maria is picking asparagus, Ramon's mum is watering the cucumbers, and a gaggle of kids are eating cherries fresh from the tree. 
A Year in Fleurville is the sequel to Lunch at 10 Pomegranate Street. Members can listen to Stephanie reading Lunch at 10 Pomegranate Street in a special video on the Shared Table. 
Garden Like a Nonno: The Italian Art of Growing Your Own Food
Written by Jaclyn Crupi and illustrated by Felicita Sala, 2021
Whether you have a tiny balcony or a big backyard, you'll be growing your own fruit and veg in no time with a little guidance from the nonnos. 
Let's Eat Weeds! A Kid's Guide to Foraging
Written by Adam Grubb and Annie Raser-Rowland and illustrated by Evie Barrow, 2021
Weeds are not just pesky plants to toss away! From salads to main dishes, edible weeds are delicious. Find out how to identify them, where and when to find them, and how to cook them. 


The River
Written by Sally Morgan and illustrated by Johnny Warrkatja Malibirr, 2021
See green ants crawling and hear frogs croaking in this sensory celebration of the life of a river. 
The First Scientists: Deadly Inventions and Innovations from Australia's First Peoples
Written by Corey Tutt and iIllustrated by Blak Douglas, 2021
Learn from the first scientists who passed on the lessons of the land, sea and sky to the future scientists of today through stories, song and dance. Many of their lessons are shared in this book.
The Great Chicken Escape
Written by Brendan Bolton and illustrated by Minerva Lamorgese White, 2019
Garden specialist and storyteller Brendan has run kitchen garden programs in Victorian primary schools for many years. In his debut children's book, The Great Chicken Escape, he shares the true story of some runaway cheeky chooks.
Available from our shop. All proceeds support the Foundation.
The Good Times at Pelican Rise: Save the Joeys
Written by Samone Amba with cover illustrations by Lucy Zhang, 2021
After the worst summer of bushfires ever, Sunday Moon is determined to use her time in after-school care to make a difference: OUT with headstand competitions and IN with knitting pouches for injured wildlife!
The Illustrated Encyclopaedia of Ugly Animals
Written and illustrated by Sami Bayly, 2019
Marvel as you enter the fascinating hidden world of ugly animals in this celebration of the animal kingdom's most unusual species. Author and illustrator Sami Bayly, whose books strongly encourage awareness of flora and fauna and inspire care for their conservation, was highly commended in the 2021 Community Educator of the Year Awards.
The Story of Rosy Dock
Written and illustrated by Jeannie Baker, 1996
An ecological lesson about rosy dock, the garden plant that became a tenacious inhabitant of the Australian desert. 
The Tiny Explorers
Written and illustrated by Kat Macleod, 2021
Join the Tiny Explorers on a treasure hunt through the garden, and all its colourful, graceful glory.
Why I Love Australia
Written and illustrated by Bronwyn Bancroft, 2010
A celebration of country, exploring the dramatic beauty of Australian landscapes.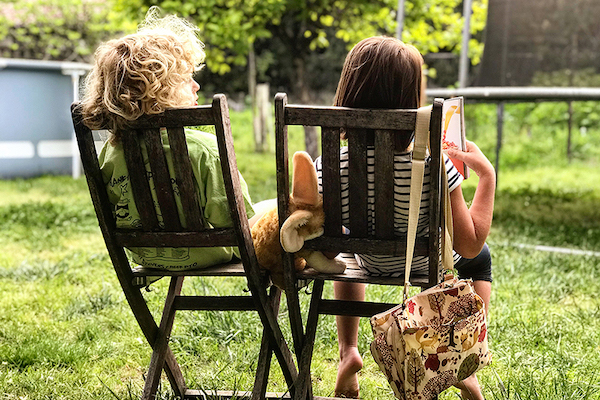 < Back to Latest News