Better Together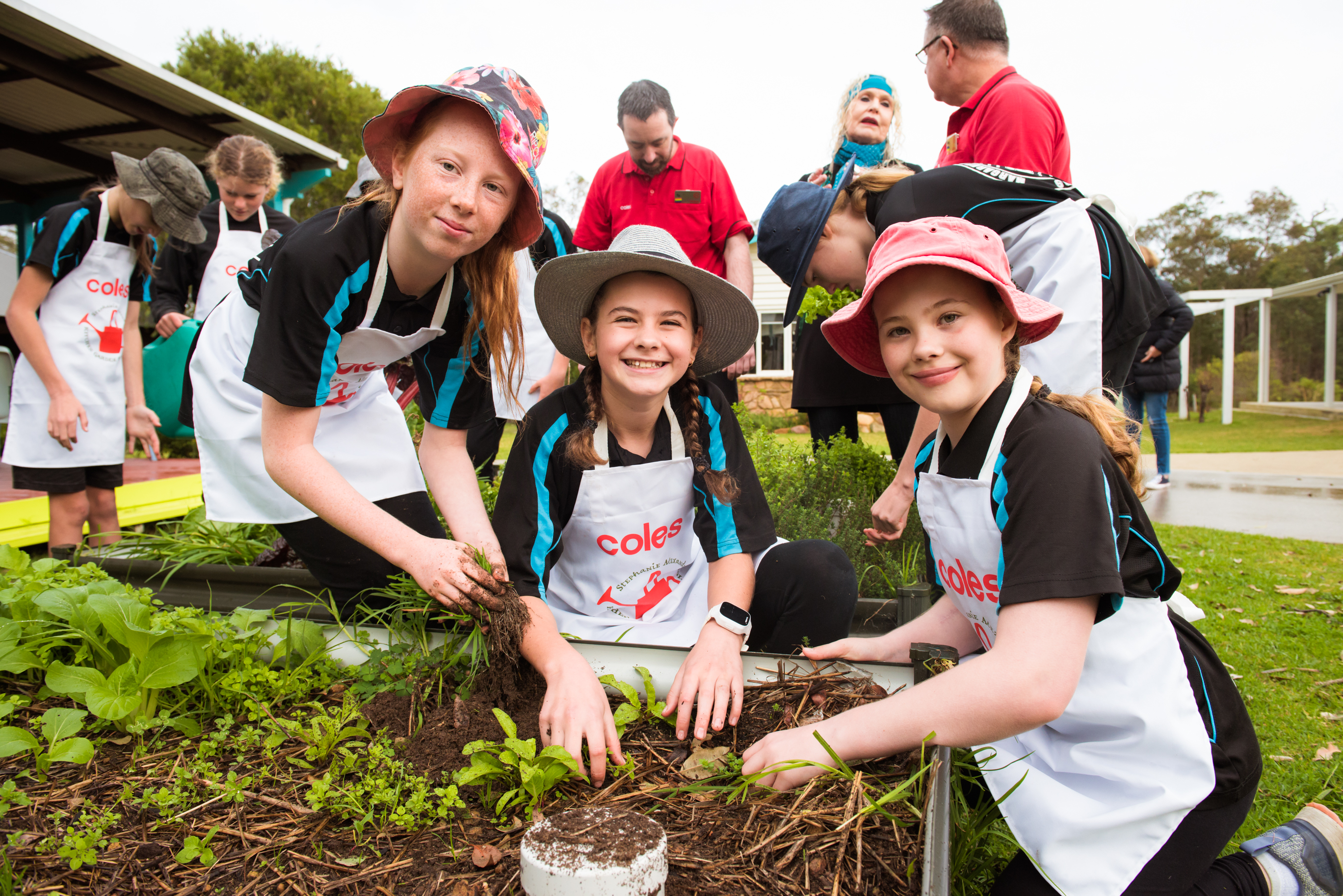 Thursday, June 2, 2022
The Foundation and partner Coles are connecting Coles supermarkets with their local school communities to support the growth of the Kitchen Garden Program across Australia. Since 2020, local Coles stores have been creating long-term, sustainable, and fun partnerships with their local schools. These partnerships have assisted schools to build or replace vital infrastructure, kick start their program and create real impact.
Coles has partnered with over 60 schools since 2020 and donated almost $200,000 to support kitchen garden programs.
Coles State General Manager Claire Lauber said she was delighted Coles was able to play a part in teaching children valuable lessons about food and sustainability: "At Coles, we have an ambition to be Australia's most sustainable supermarket, and the Stephanie Alexander Kitchen Garden Program is a wonderful way to teach the next generation about these important lessons." The Foundation's Thomas Hunt adds: "Through these partnerships, Coles is directly supporting schools in a sustainable, long-term way. A donation of $5000 to a kitchen garden program can contribute towards expanding classes, increased fundraising capacity and being able to create more delicious meals in each class."
The partnerships create an opportunity for the Coles team to connect with their local school communities, through activities such as assisting with school kitchen garden working bees, garden maintenance, and volunteering in classes. School communities are taking produce tours of their local Coles store, and store teams are hosting fundraisers to assist growing the school's kitchen garden program.
The more kitchen garden programs flourish, the bigger impact they have on children, families and the broader community – including the teams from Coles! 

– Dan Palombi, Coles Marketing Team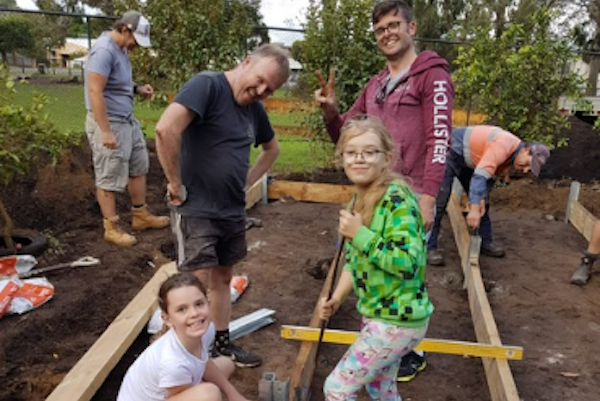 Constructing garden beds, Newborough Primary School 
For McDonald Park Primary School in Mt Gambier, South Australia, funds have been used for a much-needed washing machine, kitchen equipment and an upgrade to their irrigation system, and Coles Mount Gambier has also helped the school with working bees.
Principal Kirsty Hill reports: "The garden is currently benefiting from an irrigation / water upgrade. This had been an ongoing project for a number of years and often it was on a maintenance level rather than maximising potential and being effective and efficient. Work has begun to improve the watering system considerably."
A new washing machine was purchased almost immediately as it was in dire need of replacement. As you can imagine the volume of aprons and tea towels that go through in a weekly program is quite extensive. 

– Kirsty Hill, Principal, McDonald Park Primary School
Margaret River Independent School Principal, Wendy Roediger, said their funds would go a long way to helping the school develop their kitchen garden program: "These funds allow us to kick-start exploring our local history through the kitchen and associated garden and help our students develop a healthy relationship with food and the environment." 
At Newborough Primary School in WA, funds from Coles Karinyup have been used for refurbishment of the veggie patch with a top up of soil, and purchase of several portable pizza ovens. And the results are great, according to school principal John Worthington: "At the end of last year every child made a pizza, including at least one item from the veggie patch."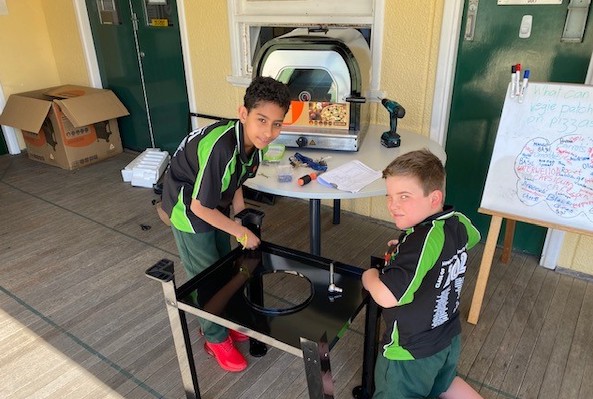 Portable pizza ovens at Newborough Primary School
Banner image at top: Students and Coles Margaret River staff, Margaret River Independent School working bee
< Back to Latest News