Brimbank City Council helping kitchen garden programs grow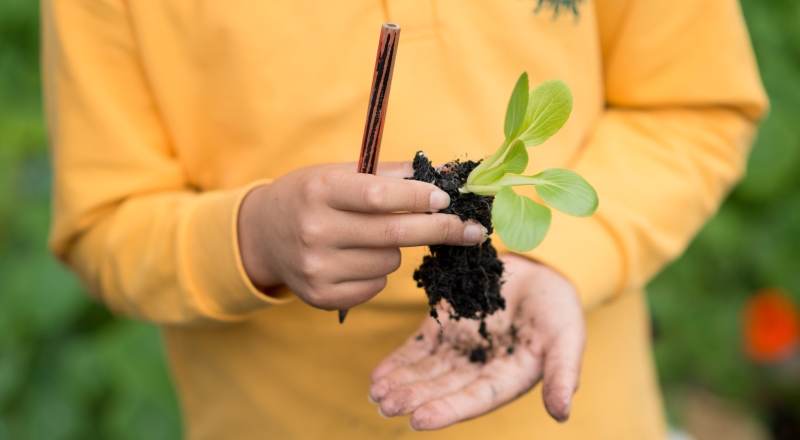 Thursday, May 31, 2018
The Stephanie Alexander Kitchen Garden Foundation is working with Brimbank City Council to help more children learn positive food habits for life.
The Kitchen Garden Foundation has collaborated with the council to help more schools and centres start kitchen garden programs to teach children the joys of growing, harvesting, preparing and sharing fresh, seasonal, delicious food.
Brimbank Council helped nine schools in its area, in Melbourne's west, start a kitchen garden program by subsidising a Kitchen Garden Foundation package that provided membership to the Kitchen Garden Classroom, resources and professional development.
The schools supported by Brimbank City Council include Catholic Regional College, Copperfield College's Sydenham Junior Campus, Deer Park North Primary School, Glengala Primary School, Jackson School, Our Lady of the Immaculate Conception Sunshine, Sunshine Harvester Primary School, Sunshine Heights Primary School and Sunshine Special Development School.
Brimbank Mayor Cr Margaret Giudice said working with the Foundation to support schools to start a kitchen garden program was "helping to plant the seeds of health, learning and wellbeing in young children and the community".
"It's vital that our community has access to the education and learning opportunities that these programs have to offer," Cr Giudice said.
"Through growing food sustainably, the children connect with where their food comes from, and learn lifelong skills including composting, conserving water, and how to engage their senses of taste and smell to cook nutritious meals."
Cr Giudice said she had visited a school running a kitchen garden program and was impressed with what the students had achieved in the kitchen and garden.
"It was absolutely amazing. It was good to see the students being very proud of what they'd grown, and we did actually taste some meals cooked from the food grown in the garden," she said.
Cr Giudice said the benefits of a kitchen garden program could extend beyond the school gates into the wider community.
"By teaching the children, sometimes the children take home those messages to their parents. It's often the case that the students will say, 'Well mum and dad perhaps you should be cooking the food this way, or perhaps you should be growing this'."
Want to become a kitchen garden council? For more information call our Support Line on 13000 SAKGF (13000 72543) or email support@kitchengardenfoundation.org.au
Watch the video below to see Brimbank Mayor Cr Margaret Giudice speaking about how the council has supported schools in its area to start a kitchen garden program.
< Back to Latest News