Celebrating 20 years of the Kitchen Garden Program at Collingwood College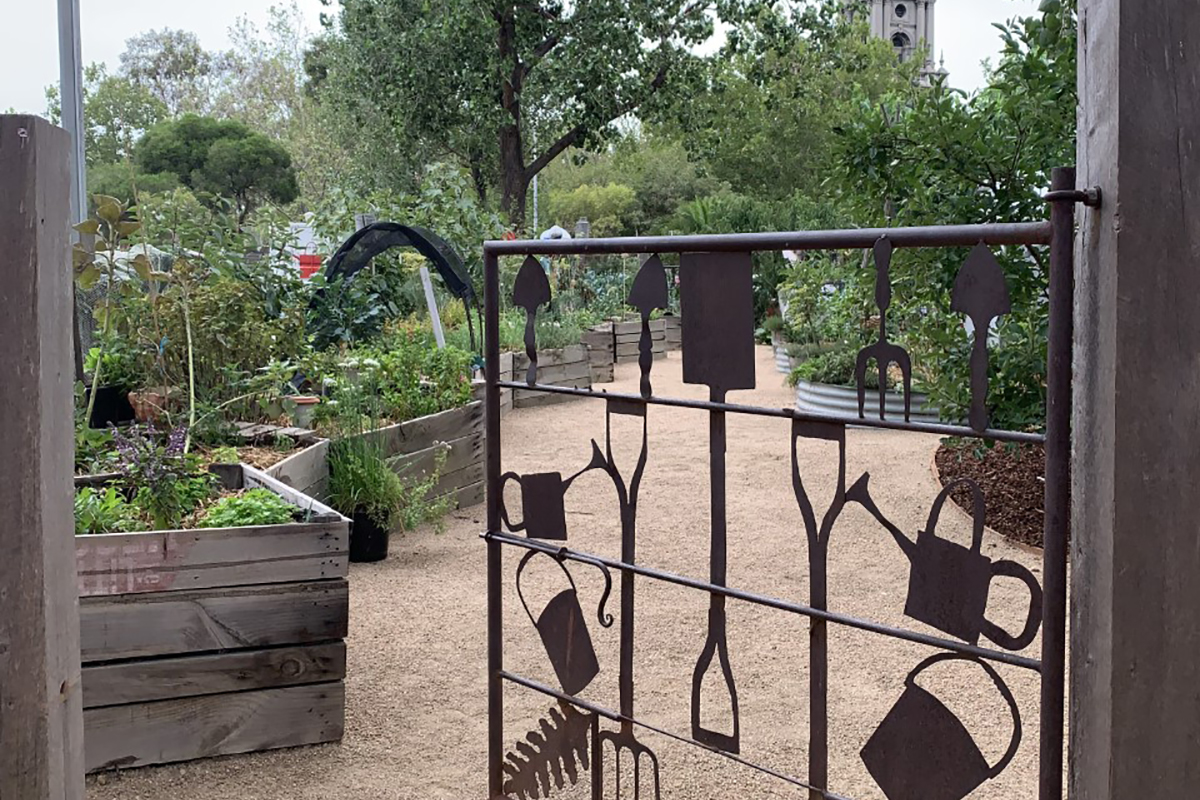 Wednesday, March 24, 2021
2021 is an exciting milestone year for Collingwood College in Melbourne as they and the Foundation celebrate the 20th anniversary of the Stephanie Alexander Kitchen Garden Program. We will be continuing to celebrate this milestone throughout the year, along with the wonderful achievements of kitchen garden schools across the country.
Launched at Collingwood College in 2001, the pilot program was based on Stephanie Alexander's belief that teaching children to grow, harvest, prepare and share fresh seasonal, delicious food would help them develop positive food habits for life.
Developed by Stephanie, with the assistance of then-Principal Frances Laurino, along with staff,  students and volunteers, the first Kitchen Garden Program was groundbreaking, and moved quickly from a pilot program to an established food education model. The Kitchen Garden Program has since steadily and successfully expanded to hundreds of Australian primary and secondary schools and early childhood services.
Kitchen Garden Program legends at Collingwood College
Over the past two decades, Collingwood College has welcomed more than 200 passionate volunteers to their kitchen garden program, each bringing unique skills, knowledge and positivity. Desley, the much-loved Kitchen Specialist at Collingwood College, reflects below on just two of those dedicated volunteers.
"I would like to highlight and acknowledge two of our volunteers, Merran Fergusson and Susan Williams, for their extraordinary 20-year commitment to the program. Merran and Susan both came to Collingwood College in 2001, after hearing Stephanie speak about the pilot program and the need for volunteers."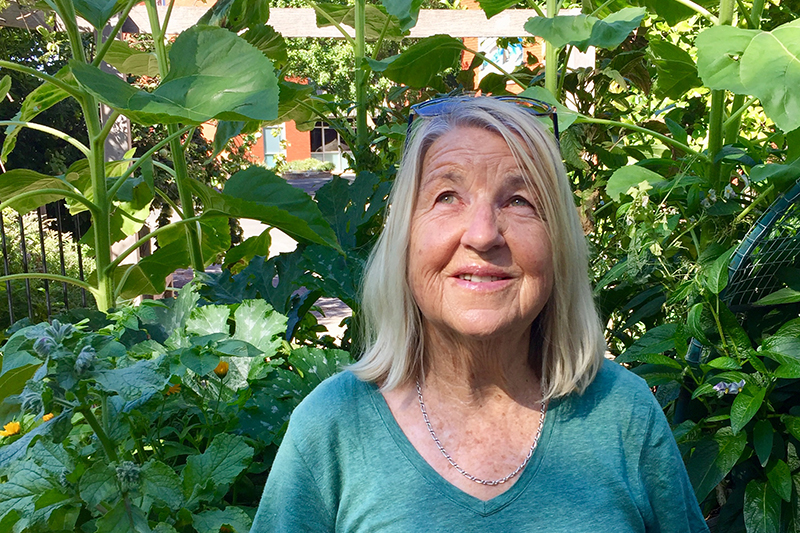 "Merran has such a verve for education and loves working with children, always supporting them to succeed. She intrinsically understands how a child's success at school can support their life-long positive educational development and self-esteem. Merran was a teacher before retiring and also spent many years working in disability education. She has shared these skills and knowledge freely with kitchen garden staff for our benefit. She has always advocated that there are many ways to learn and engage students, and she knows the importance of diverse educational opportunities to ensure all students feel included and have a voice. Merran has shared her passion for learning while supporting our students and school community for 20 years. Merran is renowned for her fabulous sense of humour and just 'gets' a child's perspective on the world. She is also a 'gun' on the automatic dishwasher! Thank you Merran for your wonderful 20 year contribution to our school community."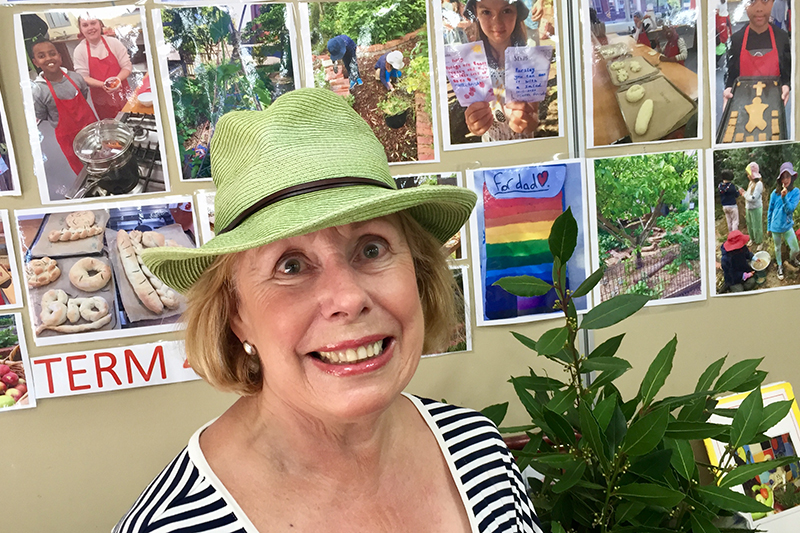 "Susan has always brought her vivacious smile to every day she has volunteered. Like Merran, she supports every student group she has worked with in the past 20 years by listening fully to them and respecting their opinions. While cooking together, students have enjoyed her calm and caring manner. Susan also shares her passion and considerable knowledge in all areas of art for the benefit of our students. Susan also volunteers as a guide at the National Gallery of Victoria and shares with our students wonderfully descriptive stories about artists, their art and creative processes. She imparts her well-travelled knowledge of famous architectural landmarks and cities around the world, and her love for Australian Indigenous culture always results in excited responses from students. Susan is well-known for her delicious sandwiches and cheese platters for those class days where there is no cooking, and she is always sharing delicious food with her volunteer friends. Thank you Susan for your wonderful 20 year contribution to our school community!"
A big thank you from the Foundation team to Desley and all the past and present staff and volunteers, whose many hands have helped to make light work of pleasurable food education.
If you would like to know how your school or service can run a Kitchen Garden Program, just contact our Support Team for a chat on 13000 SAKGF (13000 72543) or at support@kitchengardenfoundation.org.au.
Volunteering is a fun and rewarding way to get involved in pleasurable food education. Find your local kitchen garden school or service and contact them directly to enquire about volunteering opportunities.
< Back to Latest News