Early Childhood Kitchen Trolley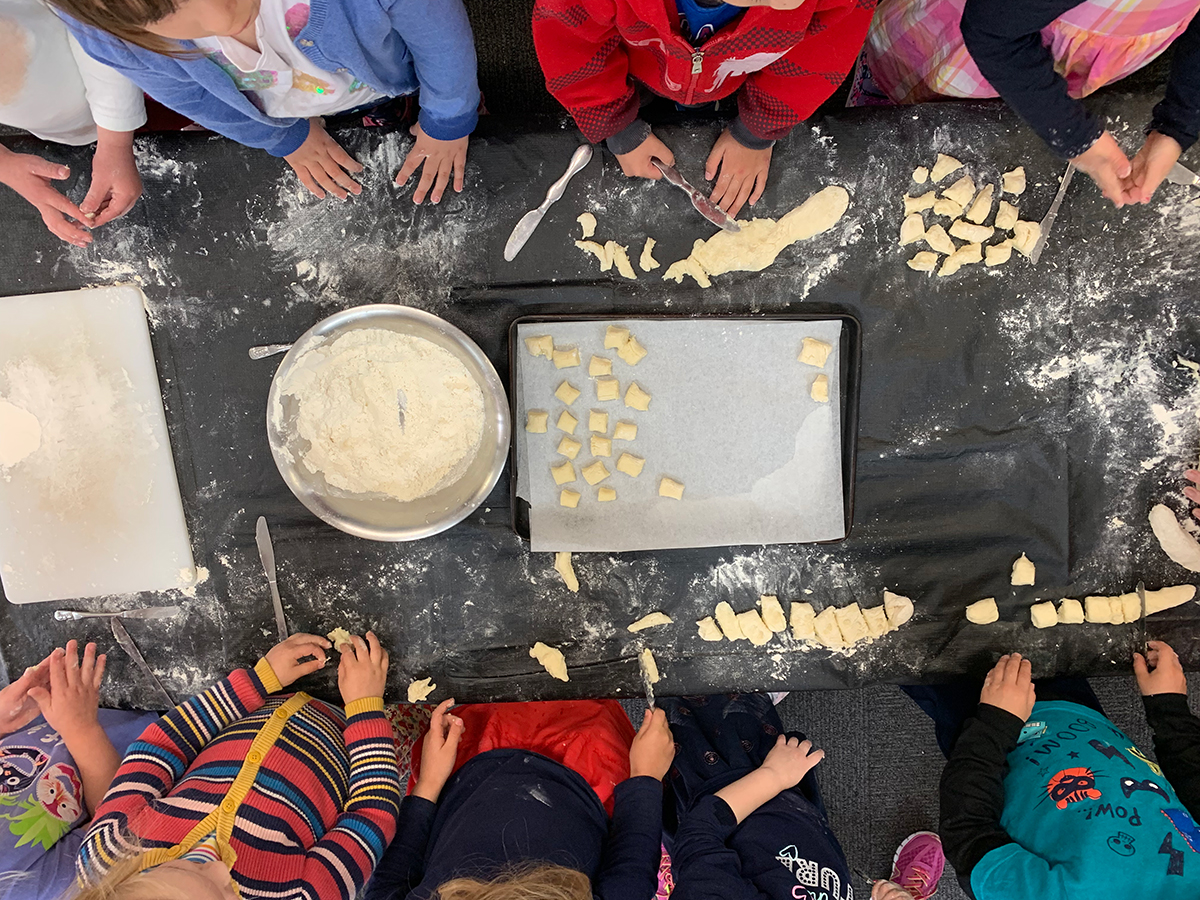 Thursday, January 21, 2021
The vision of the Stephanie Alexander Kitchen Garden Foundation is to see all children and young people form positive food habits for life. In February 2020, the Foundation launched its program for early childhood settings. Created to support early childhood managers, centre cooks and educators teach very young children the joys of growing and cooking their own food. 

Due to health and safety regulations, children are not allowed to enter permanent kitchen spaces in early childhood services. To overcome this, educators must be creative with how to cook with young children.
 
As with all education spaces, early childhood services differ greatly from one to the next. Some services have the capacity for educators to prepare food with the children in their learning areas then complete the cooking process within their kitchens. Other services can't facilitate cooking experiences the same way and instead must implement a flexible, non-permanent approach that incorporates portable cooking equipment. Having a portable kitchen trolley means that food can be prepared and cooked in the learning space.
The 'Roaming Kitchen' at Clarendon Children's Centre is a great example of an innovative approach to facilitating cooking experiences with young children. Julie Lemmon, the centre cook, comes out of the kitchen and creates a full cooking experiences with the children. She 'roams' around the different rooms several times per week, offering children the chance to help her with kitchen tasks. "We are not changing habits here, we are creating them," said Julie.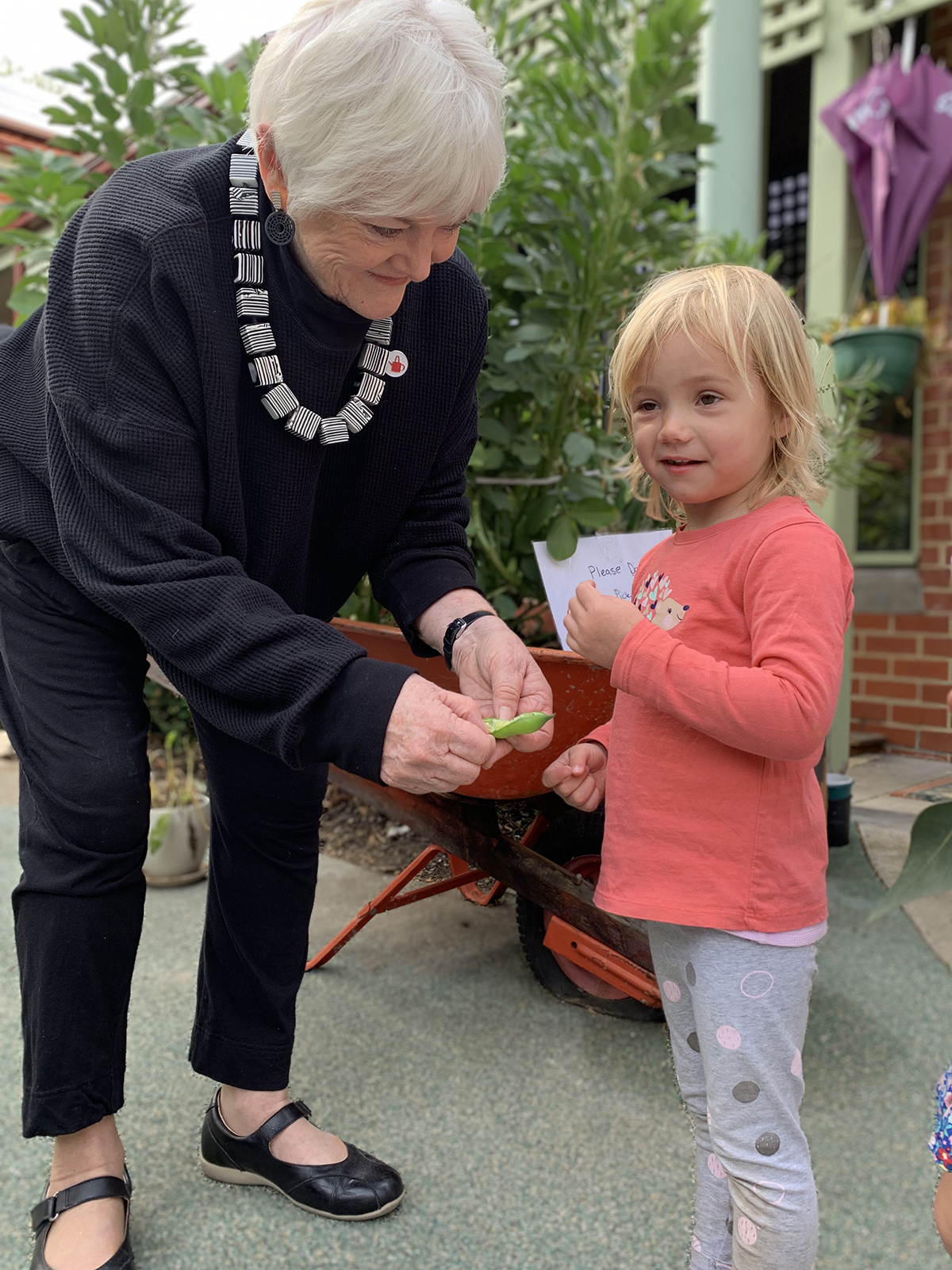 The 'Roaming Kitchen' is integrated into their play-based learning approach—children are not forced to participate and or expected to stay for the whole experience and can come and go as they please. The kitchen experiences involve Julie coming into the learning environments for short bursts to involve the children in different aspects of morning tea, afternoon tea, and lunch preparation. These experiences are brief, ranging anywhere from 10 to 25 minutes long. During this time the children may quickly mash some pre-boiled potatoes, assemble sandwiches, roll out and shape pre-made gnocchi dough, or combine pasta sauce ingredients in a blender. We are inspired by Clarendon's 'Roaming Kitchen' approach as it is a practical example of how to create a 'flexible' kitchen space in an early childhood setting. Working without a dedicated, permanent kitchen, they are demonstrating that a kitchen garden program can easily be adapted dependent on needs and resources. 
"Pleasurable food education should be a pleasure for all the participants, children and facilitators alike. Finding an approach that works for you and your unique service is the key to the success of your program. I absolutely love the 'roaming kitchen' example/method. In the end, it is our shared goal to have as many Australian children involved in growing and eating their own seasonal food as possible," Natasha Grogan, Early Childhood Project Officer.
The Stephanie Alexander Kitchen Garden Foundation is extremely proud that the Kitchen Garden Program for Early Childhood is the first of its kind for pre-school aged children in Australia. It offers educators a comprehensive package of professional development, educational resources and support. If you are interested in how the kitchen trolley concept could work in your service, or about kitchen garden membership. Don't hesitate to get in touch with Early Childhood Support Officer Natasha Grogan on 13000 SAKGF (13000 72543) or natasha.grogan@kitchengardenfoundation.org.au
< Back to Latest News