Healthy Bones Action Week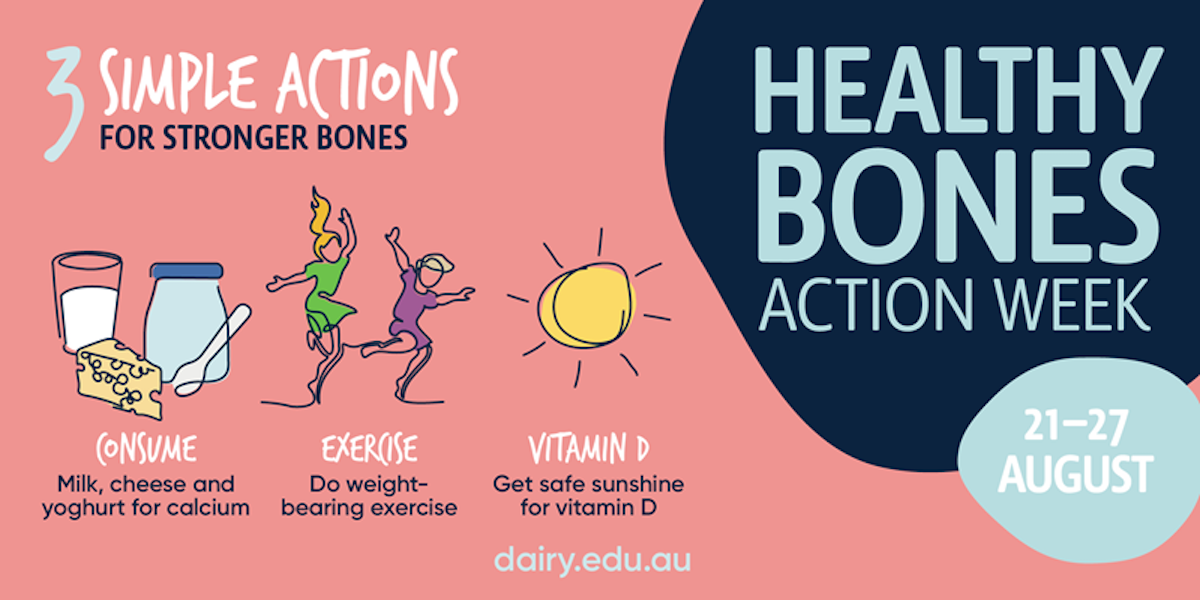 Thursday, August 18, 2022
This Healthy Bones Week, look at the three simple actions for lifelong bone health:
consume dairy in all its delicious forms
exercise: weight-bearing is best
get your Vitamin-D.
Keen to learn more?
From the number of bones in our bodies to how much calcium is needed to care for them, Dairy Australia's resources will answer all your bone burning questions, while interactive activities about the milk cycle, feeding on farms, and eating like an elite athlete make learning fun. There are indoor and outdoor activities galore and even lesson plans.
Plus, we've got some great lunchbox ideas for dairy, and Kitchen Garden members can check out the Dairy recipes collection on the Shared Table.
Pizza of the Imagination competition
Create and colour your own Pizza of the Imagination using our template, or even cook your own (members can check out our Basic pizza dough recipe) and send us a picture! The winner will receive a Saputo Dairy Australia dairy prize pack worth $1000 and a Kitchen Garden Program prize pack containing a tea towel and oven mitt, a copy of Stephanie Alexander's Home, and two children's and two adult aprons. 
Saputo Dairy Australia prize pack shipping is available to selected locations. Read the T&Cs here.
Download the pizza template. 
< Back to Latest News