Janet Whiting AM is head of Gilbert + Tobin's Disputes + Investigations practice and a senior partner in Melbourne. She is Patron of the Stephanie Alexander Kitchen Garden Foundation. In addition, Janet is the President of the Council of Trustees of the National Gallery of Victoria, the first woman to hold the position in the Gallery's 160 year history. She is also Chair of Visit Victoria and a director of Newman College. Janet took time out on the eve of our 20th anniversary celebrations to talk about why the Stephanie Alexander Kitchen Garden Foundation is an organisation close to her heart.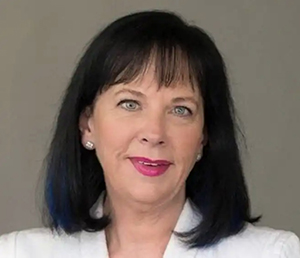 Janet, you've been a long-time, loyal and generous supporter of the Foundation – could you tell us why?
I was introduced to Stephanie in the early 90s when she was looking for some legal advice. I got to know her through this work and began to understand how extraordinary this person was. I watched from the sidelines as Stephanie set to work establishing the Kitchen Garden Program and the Stephanie Alexander Kitchen Garden Foundation. I thought her foresight and vision was extraordinary. I was very happy to support her work in any way I could.
In the early days of the Foundation Stephanie asked me to be its Patron. This involved helping to open doors, make introductions and help raise the critical funds needed. I accepted the role because the Foundation is based on a bold and visionary idea – who wouldn't want to support it?
The challenge of not-for-profits is to have enough dollars and funds to do their work. Our government is flooded with funding requests, which always puts pressure on the public purse. The big difference with the Kitchen Garden Program is that it sat within education and achieves so many things simultaneously –I thought if the program was in every school it would have a long-term impact on the health budget, therefore placing less pressure on public funds. It's a no-brainer when it comes to what we should be investing in.
I don't think of the Kitchen Garden Program as simply food education, I think of it as food education and environmental education and social inclusion – these are the three major planks of what the Foundation does. When you look at the program, when you look at what it can achieve, you can't help but wonder: why isn't this in every school?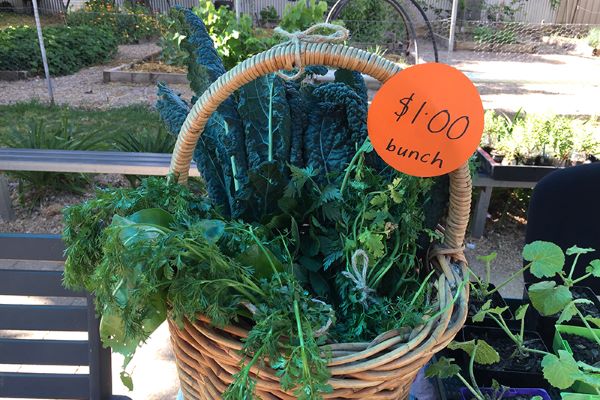 What impacts have you seen over your time with the Foundation?
What stands out is that good food should not be a "punishment". The Kitchen Garden Program changes the way kids approach good food. It's about children having the confidence to discover their own palate, to make their own food and to enjoy every minute of it.
The first time I visited a school with Stephanie I watched in awe at the students cooking away in the kitchen, and as we sat down to have lunch, these stuffed zucchini flowers appeared! The children presenting them were beaming with pride, sharing around these beautiful dishes they'd created with produce they'd plucked straight out of their school garden that day. I thought that's a skill they'll have forever and it's a skill that they'll take home.
The other important thing about the program is that it spreads cultural practices of engaging deeply with food. It extends children's perspectives into different areas, different ingredients and different ways of thinking about food. The huge variety that children are exposed to through the program is amazing.
As a noted philanthropist, how does the program align with your other philanthropic work?
It absolutely does. Philanthropy is always, and has to be, about improving our community. It's about providing opportunity to people and increasing access to those things that build community. I'm interested in the arts, and the old adage is that art is food for the soul. Art and food are inextricably intertwined – access to both improves confidence and skills, and increases social inclusion.
I've always admired the passion of all the people driving the Foundation's work. From its inception when Stephanie and her assistant Anna Dollard put together the program with Frances Laurino (then principal of Collingwood College); the original board who put in so much work sourcing funding to roll out the program and was unwavering in their commitment; and the people who've come to the Foundation and delivered the program over the last two decades who have grown and built on this. Organisations thrive when they have great people, and the Foundation has always had great people. And Stephanie of course is a magnet – even though she is still surprised by how she draws great people to her. 
Philanthropy should take a broad approach to investment – this means seeing benefits in expansive terms and having the whole community rise through what the investment achieves.
What would you say to other philanthropists about investing in our work?
I would say this is a great investment, especially if you want to see the domino effect. Children learn how to eat well and feed their families. They learn social skills and economic skills because they are always using food that is in season, and that is at its freshest and so its cheapest. This means the program is accessible to everybody – you don't need a huge budget to participate. Children take that knowledge and understanding into their lives and all of their families' lives. They learn how to be inclusive and participating members of their community.
To support the Kitchen Garden Foundation, you can donate, or contact our fundraising team at fundraising@kitchengardenfoundation.org.au.
< Back to Latest News