Kitchen Garden Program Kickstart Grants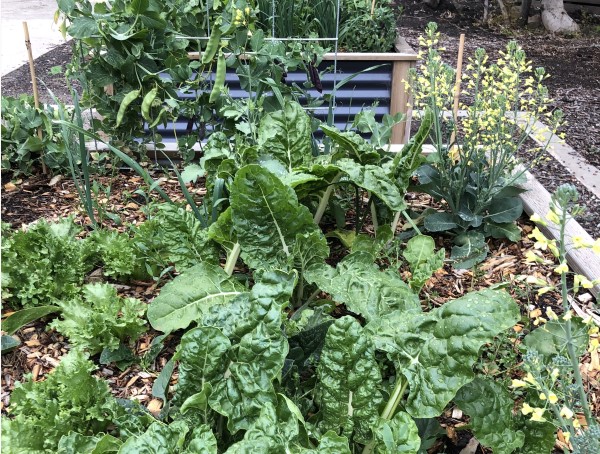 Thursday, July 22, 2021
Thanks to the generosity of General Mills, twelve schools across Australia are the worthy recipients of Kitchen Garden Kickstart Grants, valued at around $8,000 each.
The aim of Kickstart Grants is to help schools enhance their delivery of the Stephanie Alexander Kitchen Garden Program, through infrastructure investment and program support.
Schools are receiving $5,000 in cash to help grow their school garden program, with money going towards purchasing kitchen trolleys and work stations, constructing sheds and laying garden irrigation. Successful schools also receive a two-year Kitchen Garden Program Membership to provide the support and access to professional development and community to guide them on their kitchen garden journey, valued at nearly $3,000.
"As a global food company, we strive to use our scale to make an impact in our communities and better our future" said Matt Salter, Managing Director of Australia and New Zealand, General Mills. "Through our partnership with the Stephanie Alexander Kitchen Garden Program, we hope students get closer to how food is grown and its nourishing benefits."   
Kickstart Grants were open to schools where resourcing would be a barrier to implementing a kitchen garden program, and the Kitchen Garden Foundation received a total of 112 expressions of interest from all Australian states and territories. Schools addressed their vision for their kitchen garden programs and applications were assessed on their long-term commitment, a whole of school approach to changing food attitudes and culture, as well as a realistic budget and timeline.
The successful schools – reaching a total of 2,254 students annually – are: Coonabarabran Public School, Newling Public School, Gorokan Public School, Chatham Public School, Rowland Hassel Special School, Windsor South Public School (NSW), Karama Primary School (NT), Tara Shire State College (QLD), John Hartley School (SA), Ardmona Primary School, Good Samaritan Primary School (Vic), Newton Primary School (WA).
Stephanie Alexander, founder of the Kitchen Garden Foundation is delighted by the Kickstart grants, saying: "We are so pleased to team up with General Mills to be able to support under-resourced schools across the country in their journeys towards pleasurable food education. These grants match the innovation and inspiration shown by the schools and we look forward to seeing their visions realised."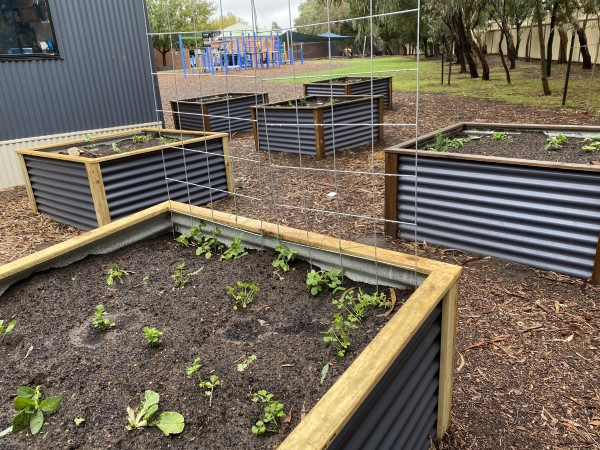 Good Samaritan Primary School
At Good Samaritan Primary School in Melbourne's north, it's estimated around 180 students will take part in their Kitchen Garden Program in 2021. The school has a large cohort of children from migrant and refugee communities, and the school's kitchen garden program is a great space for learning about other cultures through shared meals and celebrations, and for family and community engagement and connection. Good Samaritan's kitchen garden program also reaches across year levels with a Buddies Garden, where Year 5 and Foundation students work together managing the kitchen garden beds.
On a practical level, the school plans to use their Kickstart funding for wicking beds, gardening tools and equipment like wheelbarrows, as well as kitchen equipment, utensils and appliances.
Micki Rathegan, Learning Leader at Good Samaritan says: "If we can build habits for our children early on that help them engage with growing food, cooking that food, eating seasonal fresh delicious food and then sharing that with others, then their relationship with food will be different than if they were never exposed to that experience."
Congratulations to all the successful schools – we can't wait to see your flourishing gardens and kitchen creations!
< Back to Latest News