The Kitchen Garden Syllabus – food education at your fingertips!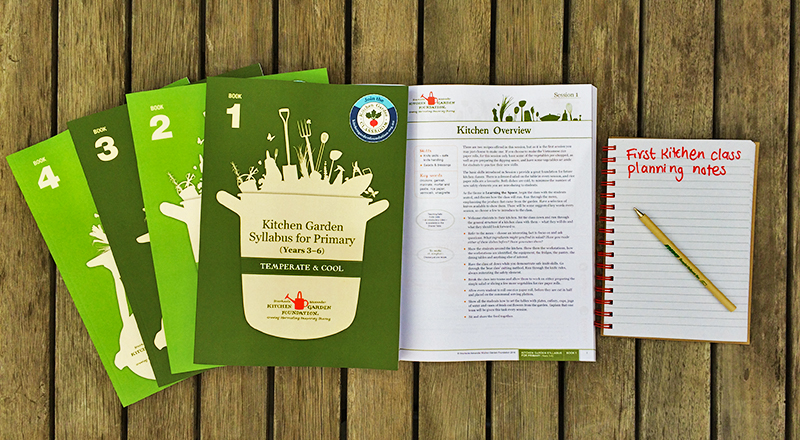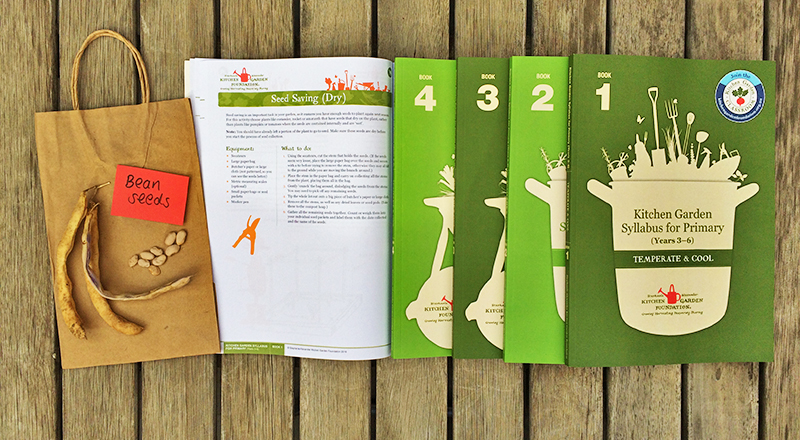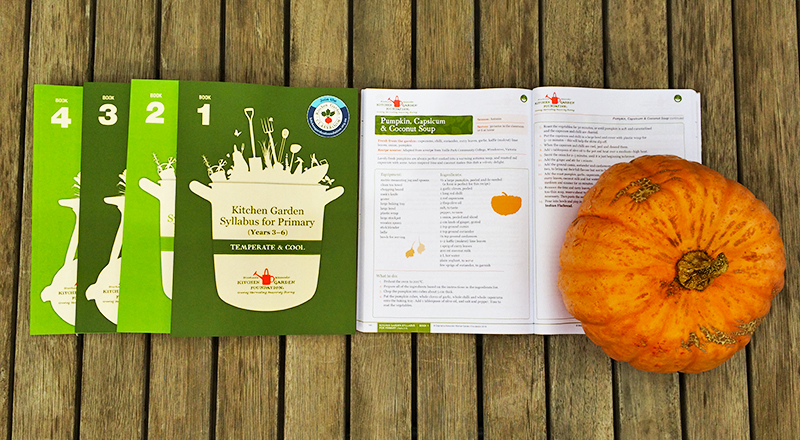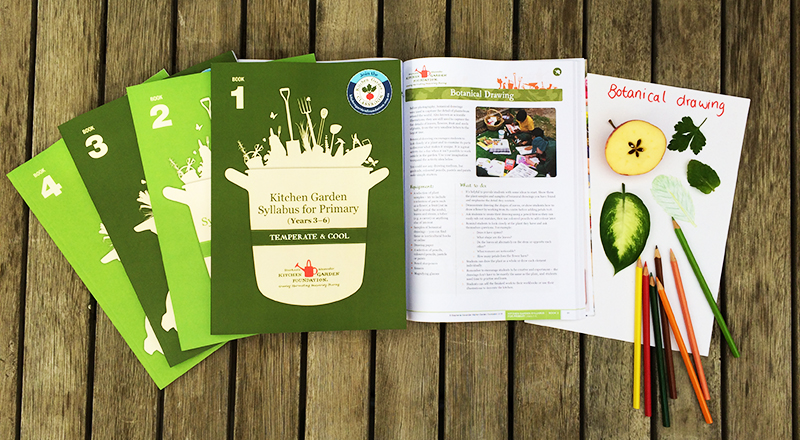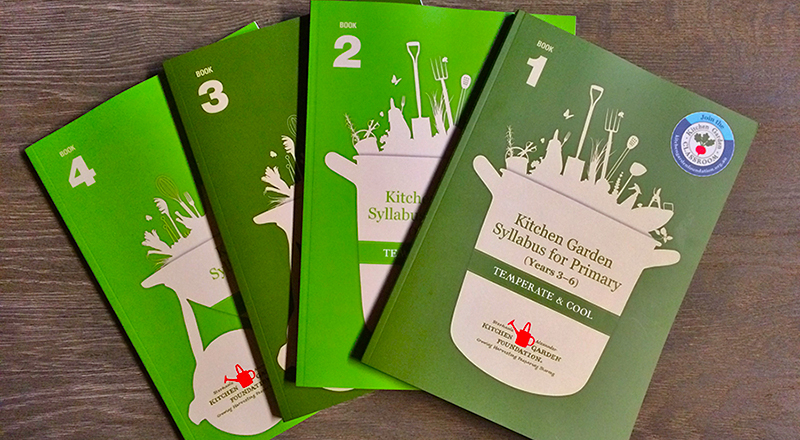 Friday, May 6, 2016
The Stephanie Alexander Kitchen Garden Foundation is very excited to announce the publication of the Kitchen Garden Syllabus for Primary (Years 3-6), Temperate & Cool, Books 1 to 4.
This ground-breaking Kitchen Garden Syllabus is the only publication of its kind and now, for the first-time ever, it is available for purchase by any educator in Australia!
The Kitchen Garden Syllabus for Primary (Years 3-6) Books 1 to 4  is a complete guide to delivering fun and rewarding kitchen and garden classes. Everything you need to plan and run a successful kitchen garden program is right here, including preparation advice, full sets of seasonal garden activities and recipes, curriculum links and much more. Each book guides teachers through six months of kitchen and garden classes, with the four books covering all classes from Years 3 to 6.
The Syllabus is designed to be adaptable and flexible, depending on your needs. You can follow the sessions step-by-step to take the guesswork out of preparing and planning, OR, you can pick and choose from the many activities on offer and be inspired by new ways to build or extend your kitchen garden program. Whichever way you choose, you are sure to build your confidence in delivering pleasurable food education.
Download free samples here:
Browse and purchase the Kitchen Garden Syllabus for Primary (Years 3-6) Books 1 to 4 on the online shop. 
These books are aimed for schools in temperate and cool climate zones, and offer seasonal variations. (The Tropical & Sub-Tropical version of the Syllabus is also in the works, stay tuned for more information!)
Kitchen Garden Classroom Members are eligible for a 10% discount off any Kitchen Garden Syllabus purchase, simply visit the Shared Table to access your discount code or learn how you can join the Kitchen Garden Classroom. 
If you are from a Kitchen Garden Program School, DO NOT not purchase this version of the Syllabus as an original version is available to you. For more details and to check your status, please contact the Support Line on support@kitchengardenfoundation.org.au or 13000 SAKGF (13000 72543).
< Back to Latest News