Learning and growing with the East Gippsland community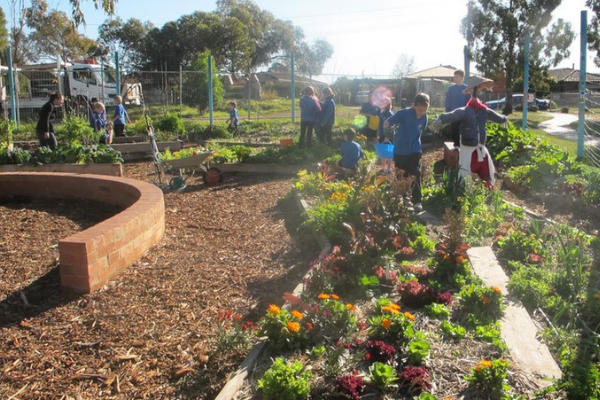 Tuesday, December 7, 2021
The benefits of a Kitchen Garden Program spill out well beyond the gates of our member schools, building stronger, more resilient communities. The Foundation has been able to see these results in action through our partnership with the team at Gippsland Lakes Complete Health (GLCH). Together we have provided a safe space to feed students, teach people important life skills, and work towards achieving the local government area's health and wellbeing goals.
The Foundation has travelled to the Gippsland Lakes area three times over the last six years, providing hands-on training to more than 60 educators.
GLCH and SAKGF have a long association working together in education, training, and delivering the Kitchen Garden Program program in East Gippsland education settings. Members of the Foundation Support Team have travelled to East Gippsland with everything we needed for these training days. They understand our isolation and the difficulties we face in rural areas, including drought, bushfires, and COVID restrictions. – Jane Christie, Health Promotion Coordinator at GLCH
In 2019 we sent two members of the Support Team to the region to provide a motivating day of training for a cluster of 16 local schools and early learning services. We cooked a delicious Sri Lankan menu together and talked to educators about interesting ways to link the Kitchen Garden Program back to their school curriculum.
Other hot topics for discussion included tips on how to make successful compost, engage volunteers on a regular basis, and build wicking beds specifically tailored to the drought impacted local climate. It was a chance to explore the many benefits and importance of giving children and young people access to pleasurable food education, and how these might fit in with the local government's goal of "increasing positive health and wellbeing outcomes for the East Gippsland community".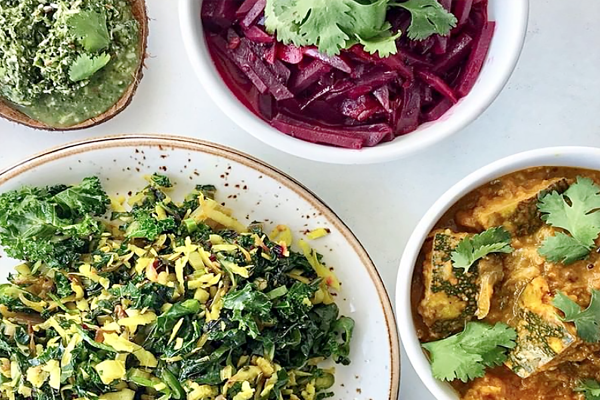 Some of the delicious Sri Lankan dishes cooked up
After a particularly tough few years battling bushfires and local business closures, we returned to Gippsland in 2021 to provide a COVID-safe training space. Local educators shared their stories, built support networks with each other, and began the healing process.
Together we cooked a Torte of the Imagination and made a wreath from local native plants. It was also a chance to discuss how the seed drive the Foundation helped expand in 2020 following the devastating bushfire season was helping local schools rebuild.
Principals and teachers tell us that students have gained confidence, resilience, and improved self-esteem from their time in the garden and kitchen. The Foundation provides the inspiration, information, professional development, and support that keeps us on track. – Jane Christie, Health Promotion Coordinator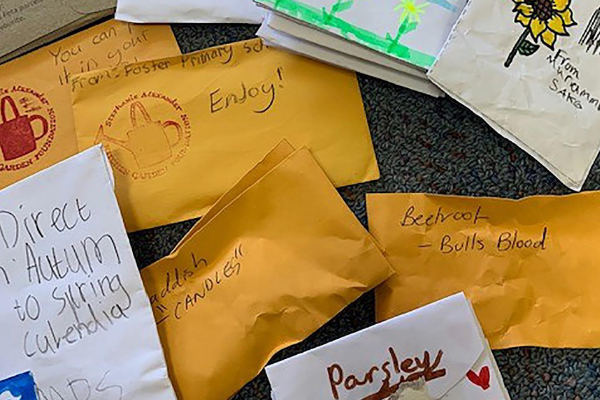 Donations made to the Gippsland seed drive 
Growing, cooking, and sharing food is a natural way to bring people together. Which makes a Kitchen Garden Program the perfect space for educators, children, students, families, local businesses, and members of the community to connect.
Learn how the Foundation can work with your local government area to implement its health and wellbeing goals.
< Back to Latest News