This article originally appeared in the Autumn 2019 edition of Australian Educator magazine. It was written by Cyndi Tebbel, with all photos by Mark Munro.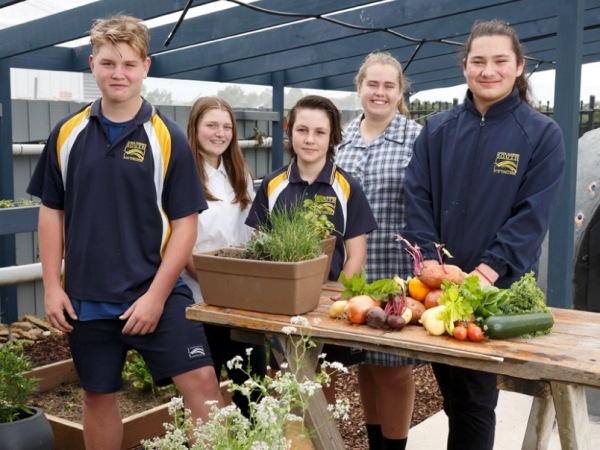 Students from Years 7 to 12 at Narre Warren South P-12 College are in the second year of a life-changing three-year pilot project. They are busy testing the Stephanie Alexander Kitchen Garden Program in a secondary setting.
The school, on the outskirts of Melbourne, has a well-established kitchen garden for its primary students and now the philosophy of teaching "positive food habits through fun" is being made available to everyone.
Narre Warren South is one of 13 secondary schools across Australia taking part in the pilot. More than 1300 students now have the opportunity to study all aspects of gardening from planning, design and construction, to tilling, sowing, harvesting, cooking and sharing their own produce.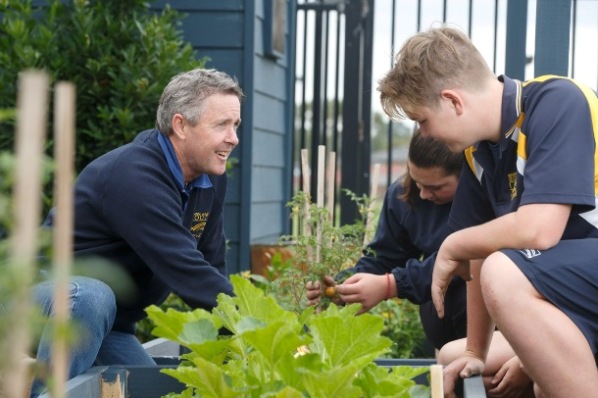 The efforts and experiences of the students and their teachers will contribute to the establishment of a kitchen garden program model that can integrate into the secondary curriculum and be flexible enough to suit a variety of schools.
For Josephene Duffy, CEO of the Stephanie Alexander Kitchen Garden Foundation, the dream is to see the program running behind every subject taught in schools.
Stephanie Alexander introduced the program in 2001 at Collingwood College in Melbourne. Within a few years schools around the country had signed up to the food-education model and established their own gardens.
"We'd love to see the gardens used for cross-curricular, inter-disciplinary, project-based, inquiry-led learning," Duffy says. "Not as an extra or an add on, but a teaching tool that brings together educators from all subject areas to reinforce the curriculum they're already teaching."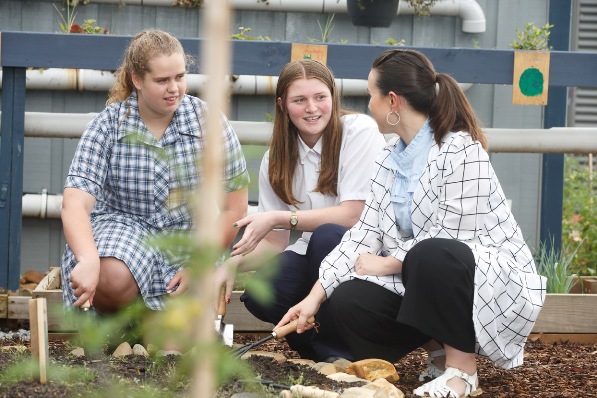 Serious fun
At Narre Warren South, students from teacher Chris Phelan's Year 9 landscaping, construction and horticulture classes worked as a team to complete a 500 square metre garden in about four weeks.
"They want to get their hands dirty and learn, to pick up some tools and build stuff," Phelan says. "And the garden creates a simulation of the real world that's hard to translate in a classroom."
The skills and strategies learned as part of this practical education will pay off when students enter the workforce.
"Once you leave school, if you've run out of time to get something done, you can't say it's tomorrow's problem," says Phelan. "You've got to stay back until it's finished."
Students got the message and then some, with Phelan frequently finding them working in the garden after school hours. "They really take it seriously," he says.
And they have serious fun. Part of the paddock-to-plate mentality involves not only tending rows of veggies, fruits and herbs but also sharing the harvest.
The garden's design features external seating with umbrellas where students get together to eat lunch and socialise. An on-site pizza oven and café provide further opportunities for students to pick up skills that can lead to future employment.
"We want to encourage conversations about where food comes from and be part of that journey with the kids," Detta Gordon, the school's assistant principal for wellbeing and engagement says. "To sit together and share a meal and bring that community feeling back to the classroom."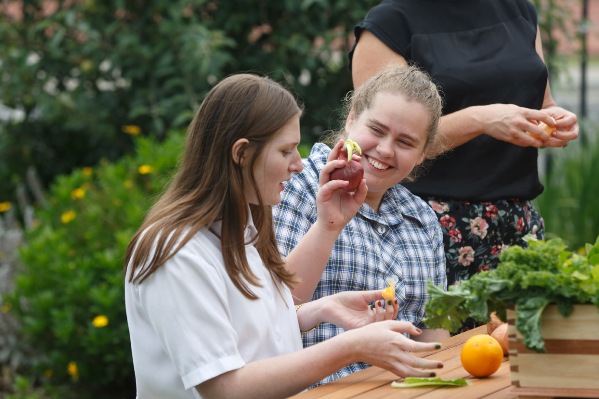 Ripe for the picking
Now in its second year, Gordon says the school hasn't fully integrated the garden into every aspect of the secondary curriculum. However, it is proving a great way to engage students who aren't necessarily connected through their textbooks.
Hands-on experiences with the kitchen garden program and its offshoots are providing scope for myriad vocational opportunities: landscape gardening, horticulture, construction, food preparation, cooking and hospitality.
One unexpected advantage is the therapeutic nature of the garden, especially for students who are disengaged or struggling to connect with other people. Gordon recalls a student new to the school who had trouble adjusting until he was introduced to the garden.
"He helped build it and being in a space so beautiful improved his personal wellbeing," she says. "As an educator, it's heartwarming to know that programs you're initiating are making a difference to the kids."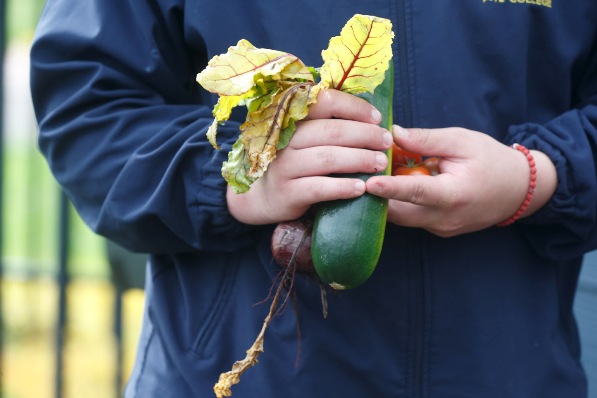 At the end of the pilot in 2020, the Stephanie Alexander Kitchen Garden Foundation expects to have resources to share with schools that want to join the program.
"We want to come up with a strong learning and engagement tool for the students and families around the school," says Duffy.
"We'll have done all the work for them in the background – collaborating with secondary educators – so it will be a really flexible and adaptable model that will fit schools' unique community needs."
The Kitchen Garden Foundation doesn't fund schools, but it can help them connect with likely supporters.
Gordon says different curriculum subject areas such as landscaping, building and construction "have allocated money from their budgets to build the garden".
"It is a commitment that needs time and money," says Gordon. "But it returns rewards and they increase really quickly."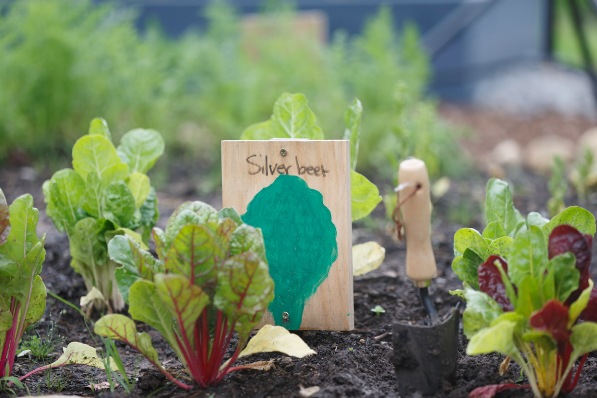 < Back to Latest News