New Support Tool: Introducing Trellis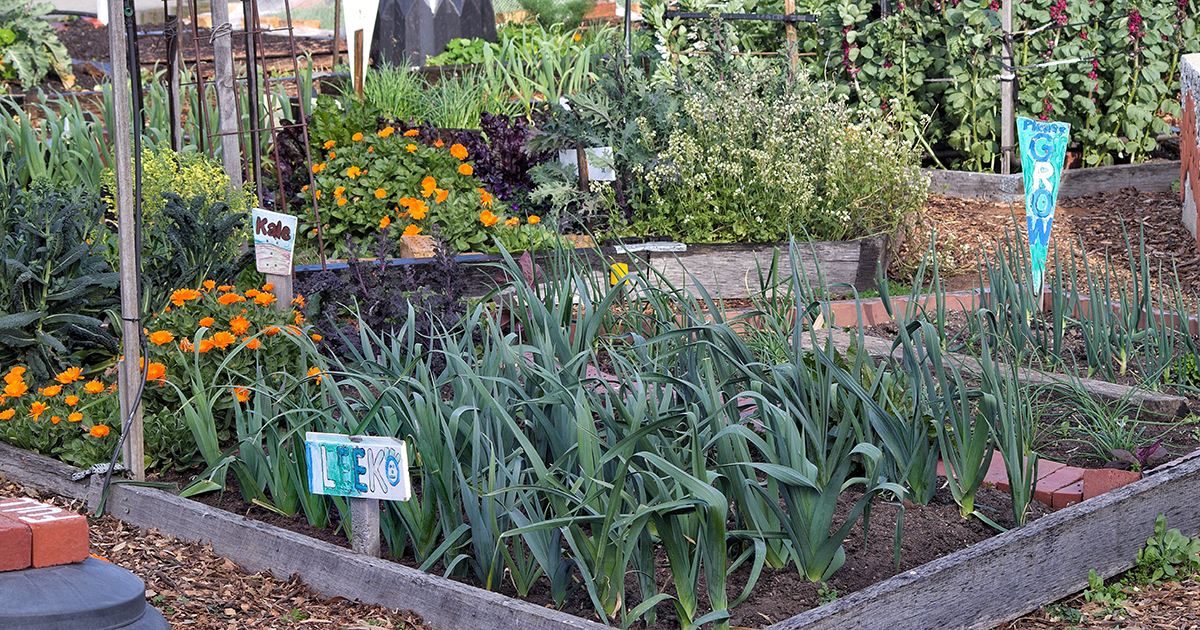 Wednesday, September 9, 2020
The Foundation team recently introduced the kitchen garden community to the 10 program fundamentals. Based on our Pleasurable Food Education Philosophy, they are designed to support you in implementing your kitchen garden program wherever you are in your journey. Working at your own pace to achieve the fundamentals will ensure your students and school community are experiencing the Kitchen Garden Program at its best.
In conjunction with the fundamentals we have developed a new support tool for Primary and Secondary Years and are so excited to share it with you. It will assist you in working towards achieving the fundamentals and support you on your way to establishing a best-practice program ­­­­— in your own time, at your own pace and in the way that best works for your school. We call it Trellis.
Trellis is an online tool developed to help support and guide your kitchen garden program. It will help you self-assess, progress through stages of the program framework and receive timely support and guidance depending on where you are in your journey. You will see that best practice is described through the 10 program fundamentals.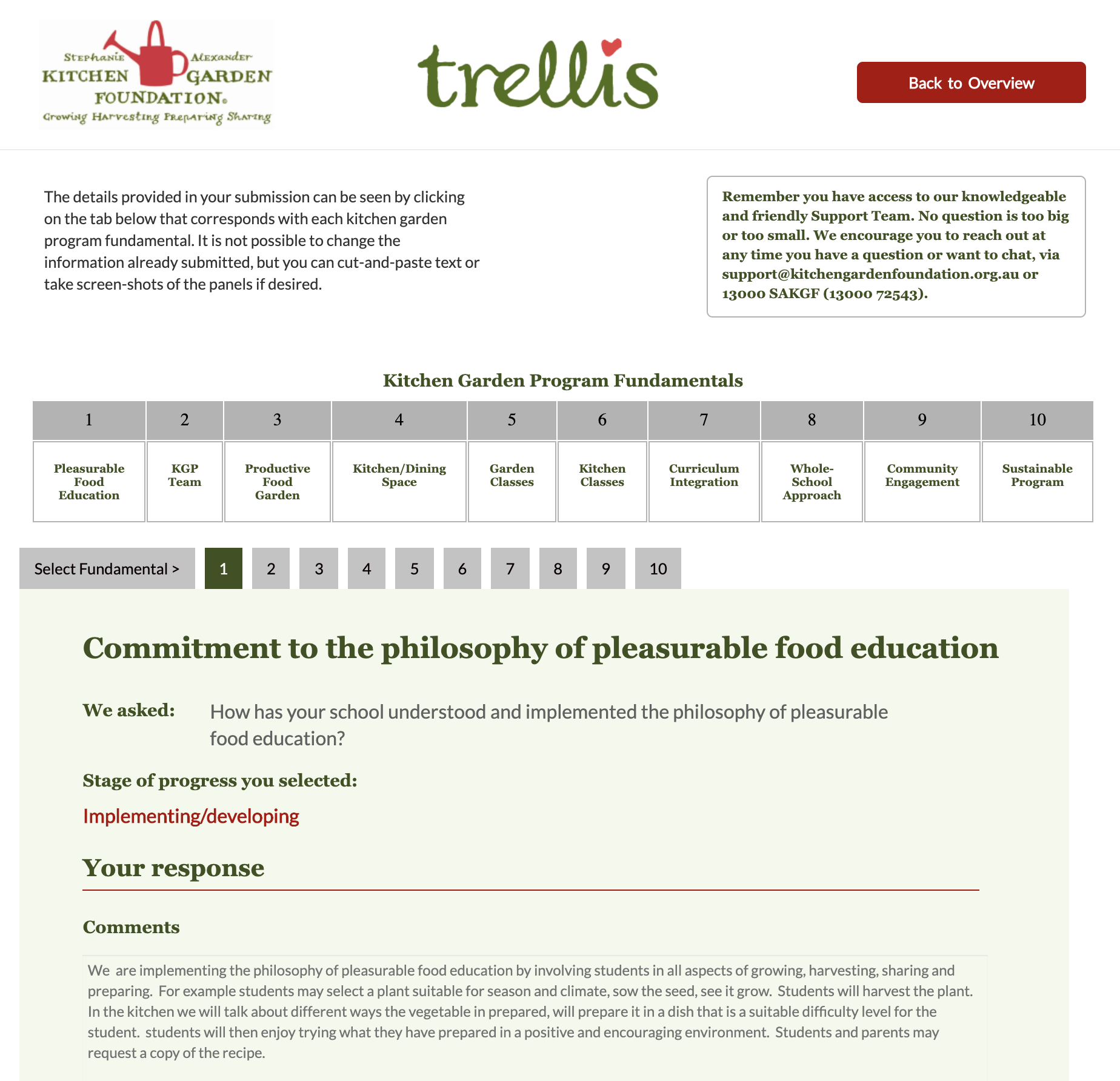 For those schools that are on their way to a best-practice program and meet most if not all the fundamentals, you will be given recognition as a Kitchen Garden Program Leader School.

For those new to the Kitchen Garden Program, Trellis is designed to guide schools through a program framework so they can start from scratch and be guided through program implementation.
We acknowledge and respect that exactly how you achieve and demonstrate the growth of your program will be different in every school, depending on your unique environment, how long you have been running the program and how you've adapted over time. Remember: work with what you have and grow your program over time.
Trellis also allows the Kitchen Garden Foundation team to share knowledge and experience with the rest of the kitchen garden community. It also helps us provide evidence of impact to government and funders, which is crucial to the ongoing success and sustainability of the program.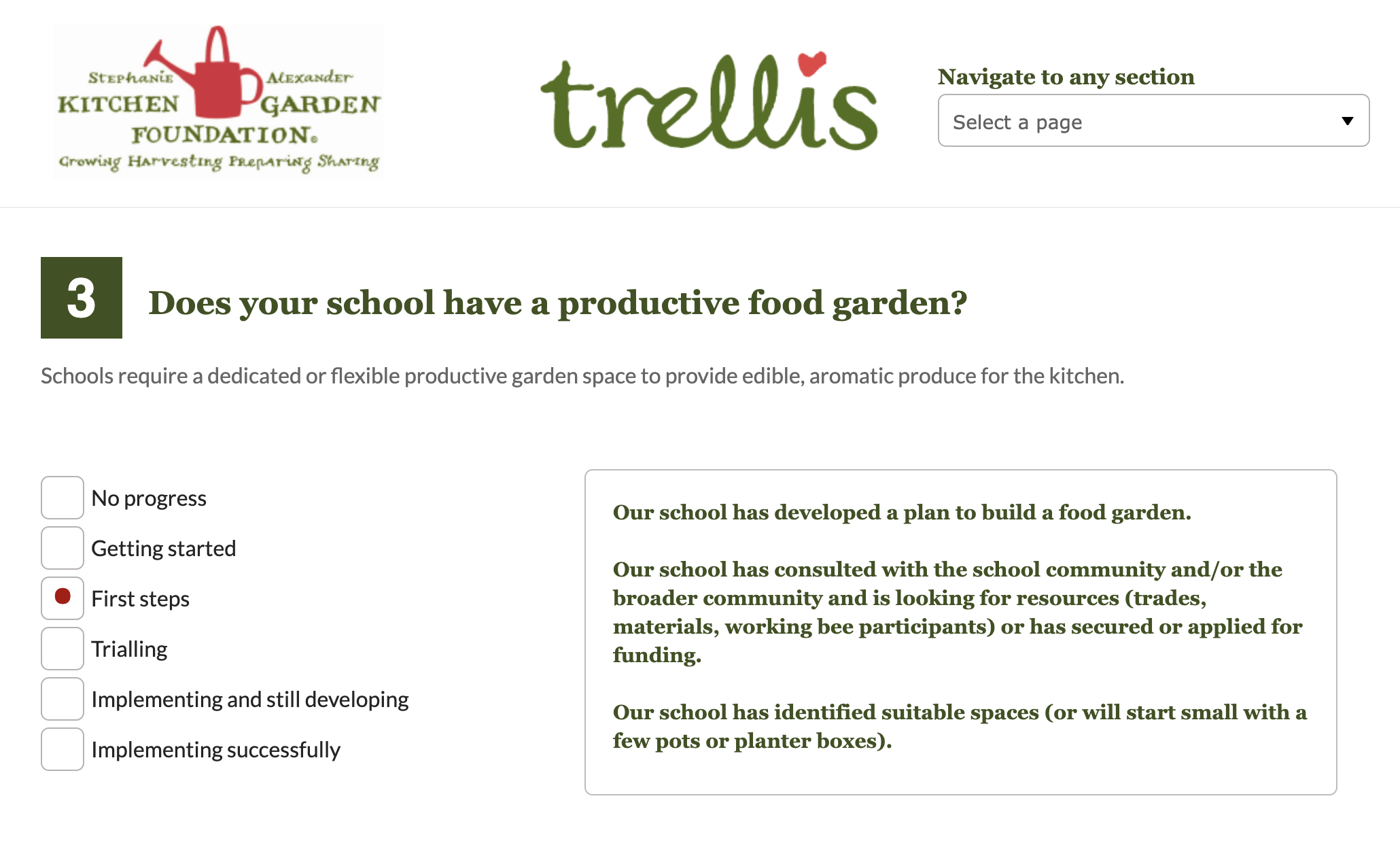 We are here to provide the inspiration, information, professional development and support for you to deliver pleasurable food education. Trellis is our newest tool in the garden shed and we can't wait to see you use it. We want to see all young children and students experiencing the joy of digging in the garden, growing and harvesting fresh veggies, smelling and tasting the food they prepare, and sharing the experience with their classmates and helpers.
Trellis has been tested by Program schools throughout 2020 and is just one small part of some exciting things ahead. If you are already part of the kitchen garden community, keep an eye on your inboxes and the Foundation's social media for updates.
If you have questions about Trellis or the program fundamentals please don't hesitate to contact our Support Team on 13000 SAKGF (13000 72543) or support@kitchengardenfoundation.org.au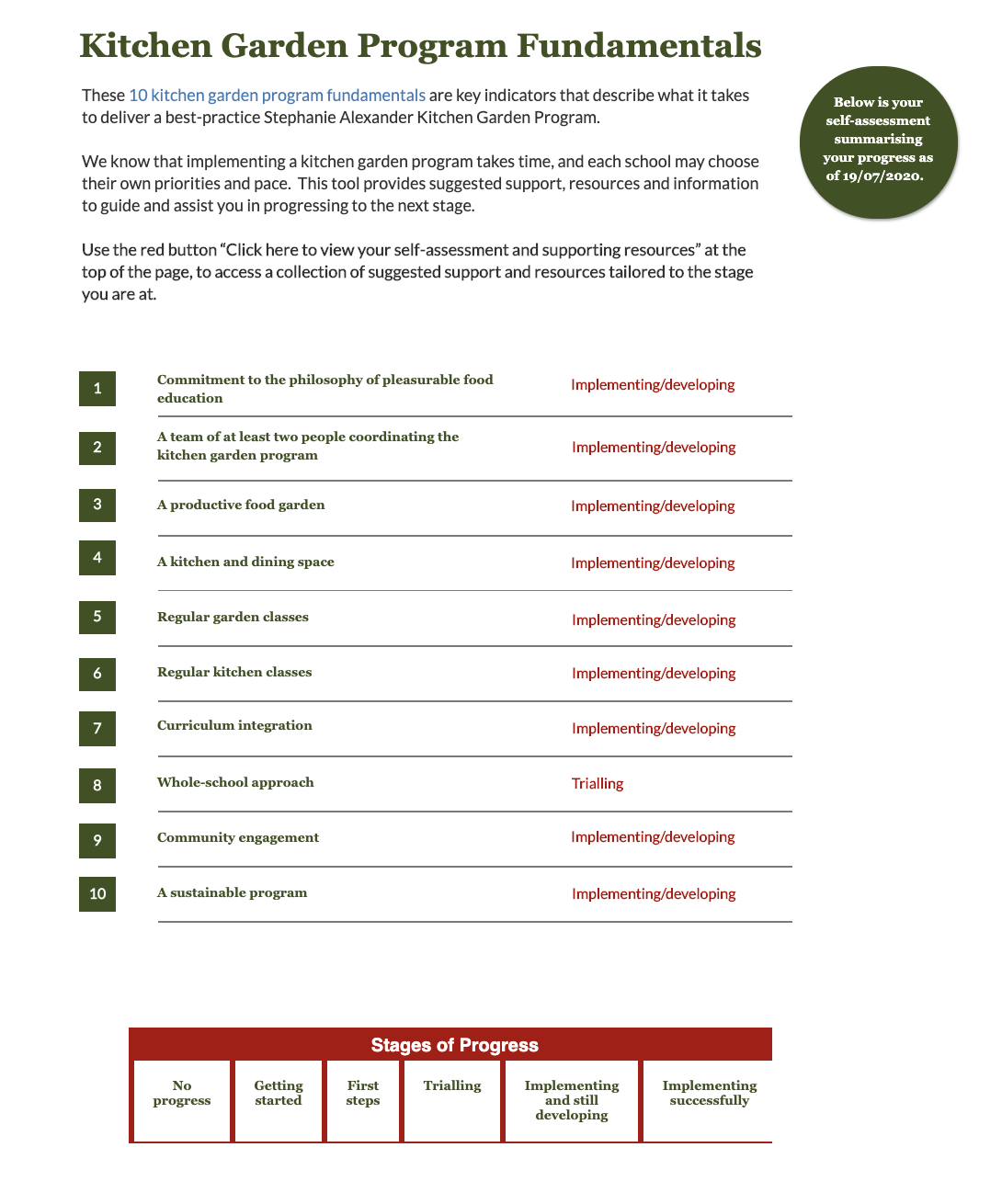 < Back to Latest News