Q&A with Coles Brassica Farmer John Said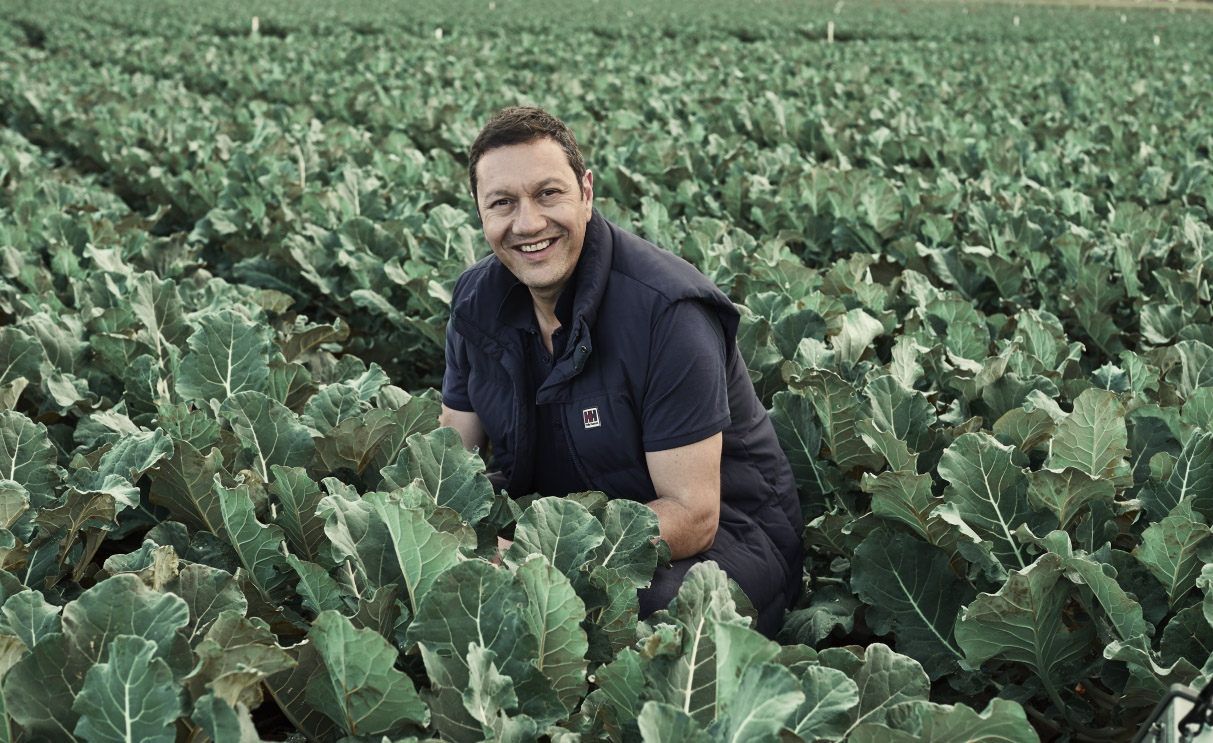 Monday, June 22, 2020
The children from Annandale Public School in New South Wales supplied us with some great questions to quiz John Said from Fresh Select Farms, who grows brassicas for our Community Partner, Coles.
John grows many members of the brassica family including broccoli, cauliflower, cabbage, Brussels sprouts, iceberg lettuce, cos lettuce and hydroponic lettuce on his farms across Australia. These are grown both in open fields and within protected cropping sites such as greenhouses and other structures which protect the vegetables from wind, rain, and pests.
Also known as the mustard family, brassicas are a diverse bunch with more than 3700 species. These delicious crops are suited to growing in the cooler months and temperate climates. Other members of the family include pak choy, canola, bok choy, kale, choy sum, daikon, kohlrabi and turnips, to name a few.
Find out the answers to all your burning brassica questions like, how long do Brussels sprouts take to grow, and which is John's largest crop.
Fergus, 9
How many types of plants do you grow?
Hi Fergus, we grow broccoli, cauliflower, lettuce, Brussels sprouts and cabbage.
Piper, 9
How long does it take to grow Brussels sprouts?
Hello Piper, it takes up to 6 months to grow Brussels sprouts.
Bella M, 8
How do you deal with pests?
Hi Bella, we use good pests like certain wasps and beetles to eat the bad pests. This is called integrated pest management.
Theo, 10
Do you have a tractor? If not, how do you harvest the vegetables quickly?
Hello Theo, we have 15 tractors that help us harvest our vegetables.
Josh, 9
Has farming always been your career or did you have a different career first?
Hello Josh, in fact I have only been farming for 27 years. Before that I used to fix airplanes.
Caitlin, 8
How do you water your plants?
Hi Caitlin, we water our plants with sprinklers that are placed throughout our farms.
Annabel, 10
How much do you harvest every year?
Hello Annabel, we harvest 40 million kilograms of vegetables per year.
Sophie, 8
What do you grow in Autumn, Summer, Winter and Spring?
Hi Sophie, we grow broccoli, cauliflower, lettuce, Brussels sprouts and cabbage all year round .
Banjo
What is the biggest crop you grow ?
Hello Banjo, the biggest thing we grow is lettuce, with over 50 million pieces per year.
Thanks for your time Farmer John!
< Back to Latest News