Q&A with Smitten apple farmer Ray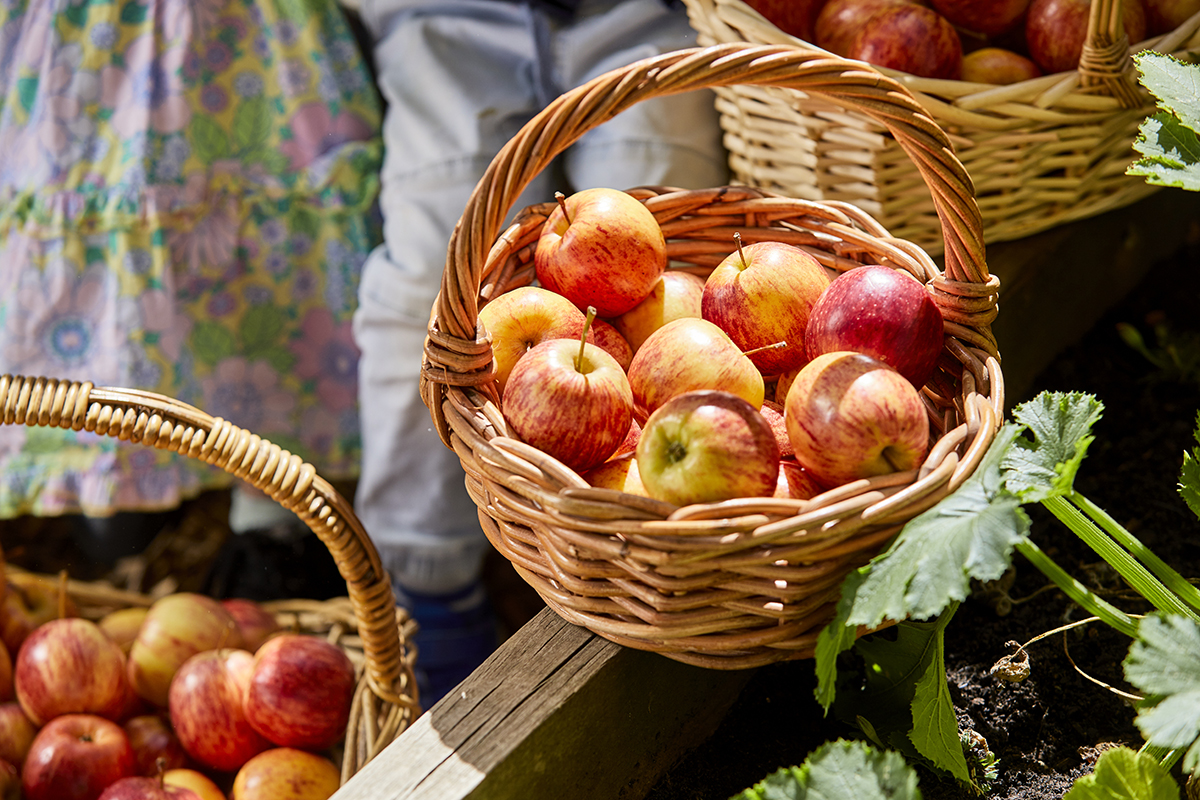 Tuesday, March 16, 2021
Who can resist a crisp, tangy apple as we roll into the cooler months? We gathered some questions from a group of inquisitive children and young people to put to Ray, who grows Smitten apples in Narre Warren North in Victoria. Smitten is the very first variety of apple to be harvested each year and they are grown on farms around the country including Batlow in New South Wales, Gippsland and the Yarra Valley in Victoria, Huon Valley in Tasmania, Pemberton in Western Australia and even as far north as Stanthorpe in Queensland.
Sid, 13
Do you eat an apple a day?
I sure do! Reality is I actually eat three apples a day!
Can you stew or dry Smitten apples, or are they best fresh?
Absolutely! Smitten apples are always best fresh but you can stew them and dry them as well.
Frankie, 14
Why are the apples called 'Smitten' apples?
Smitten apples are called Smitten because once bitten you are forever smitten.
Why do some apples turn red?
Some apples turn red when they are in direct sunlight. Smitten apples need sunlight to colour red and have a yellow stripe around them. All apples start as the colour green before they change colour from the sun.
Lily, 13
What is the strangest shape you've seen a Smitten apple grow into?
I have seen a Smitten apple grow into a heart shape.
What's your favourite savoury dish that uses Smitten apples?
I like having Smitten thinly sliced fresh on crackers with a spread such as peanut butter or even cheese, or using a slice of Smitten as a 'cracker'!
How long have you been a Smitten apple farmer?
We have been growing Smitten for five years now. 
Duncan, 10
What's the average weight of a Smitten apple?
171 grams.
Why do you choose to grow Smitten apples over all other varieties?
Smitten apples are picked off the tree in early February before any other apple. Smitten apples are juicy and red with yellow stripes, and they thrive in all of our apple growing regions around Australia.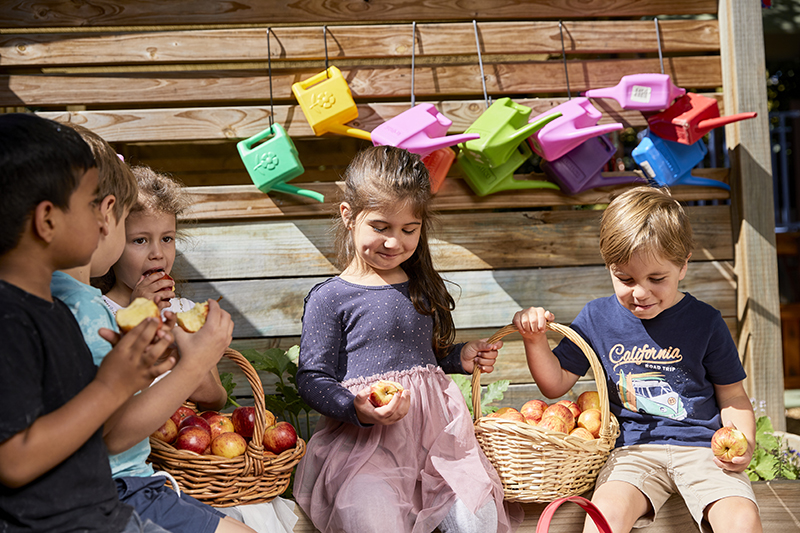 Fraser, 8
What makes a Smitten apple a Smitten apple?
Smitten is a blend between Royal Gala, Braeburn, Falstaff and Fiesta apples.
What pests like to eat them?
Birds love to eat the apples because they are so sweet.
Gretchen, 9
Do you think these are the most delicious apples in the world?
Yes! One of my all-time top five apples.
Ambrose, 7
Can you cook them?
I bake Smitten Apple Slice using my mother's home-made recipe. She was a great cook.
Do they taste nice cooked?
Cooked Smitten apples taste amazing because they are so very sweet, and they stay firm.
The Foundation team would love to thank Smitten Apples and our Community Partner Coles for teaming up to donate 30c from the sale of every kilo of Smitten apples sold between 17 March – 13 April 2021.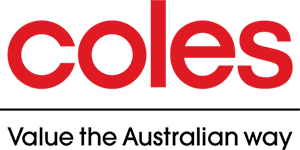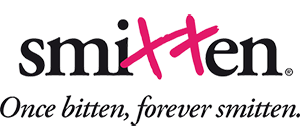 < Back to Latest News