Secondary School Competition Winners!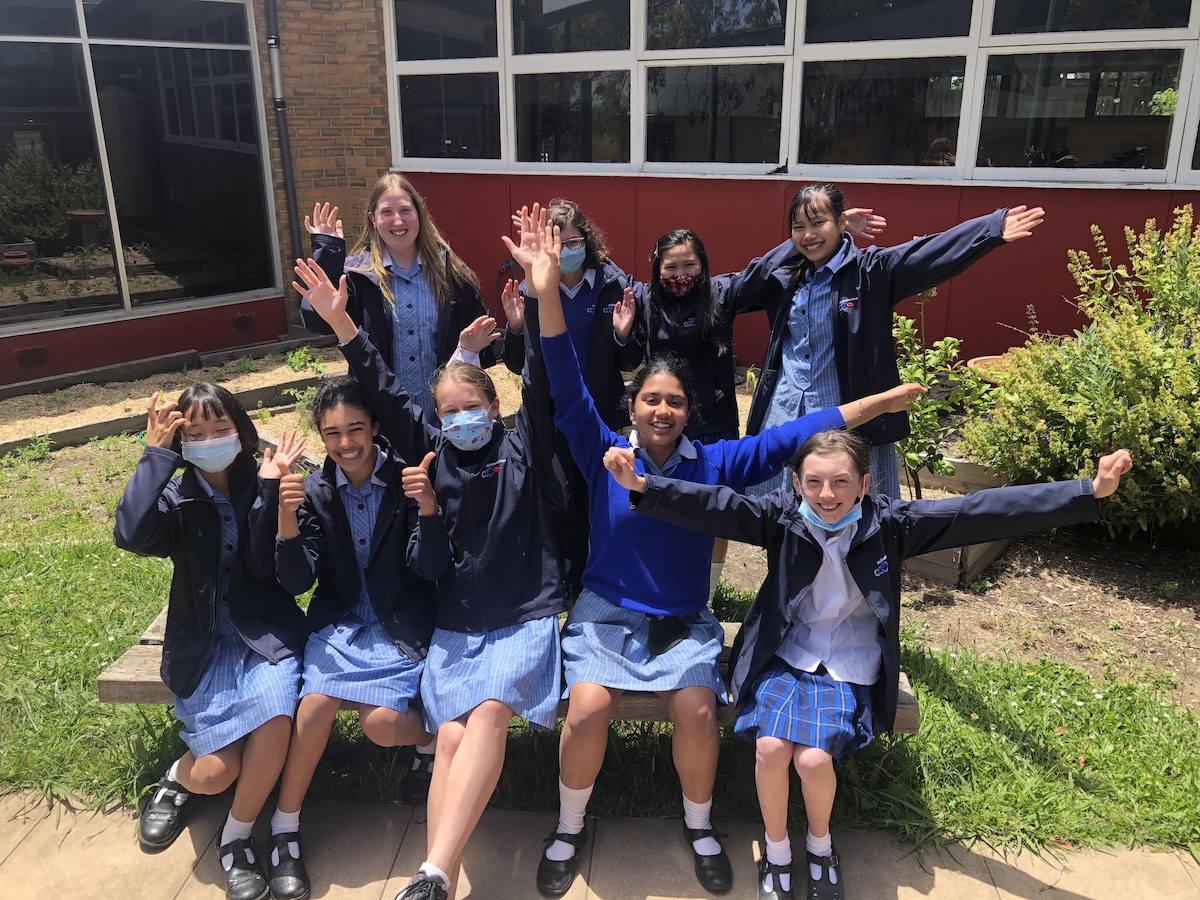 Friday, February 19, 2021
To celebrate the launch of the new Kitchen Garden Program for Secondary Years in October 2020, we ran a competition giving two secondary schools the chance to win a Program Membership and $3,500 to contribute towards infrastructure for their own kitchen garden program.
Secondary schools across the country were asked "What does your school's dream kitchen garden program look like?". We encouraged schools to involve students and ensure their voice featured in the submission. There were many wonderful entries, including student-produced videos, garden design concepts and vision boards; and after careful consideration we landed the hard task of selecting our two winners. We would like to welcome Hastings Secondary College and Mullauna College to the kitchen garden community and share their stories with you.
Hastings Secondary College
Partnership Officer, Leanne Jeffery and the team at Hastings Secondary College in New South Wales put a video together featuring teachers and students mapping out their dream garden. They invited us into their school and future garden spaces, "over here in this blank little canvas we are hoping to do a sea of flowers, edible flowers, herbs and spices to dry out – it's close to the kitchen so you can come out and grab anything you want to finish off your dishes." The students felt encouraged by the idea of knowing where their food comes from and knowing that what they grow will be chemical-free and organic. As another exciting extra, in the side entrance to the home economics room, they aim to include a herb and vegetable garden using aquaponics.
 
They cut to new surroundings, seated on logs at the edge of a forest. They plan to make this space more productive by planting native edible gardens. They also want to make it a place to gather for the colleges' Sista Connections program, an Aboriginal Girls program focused on empowering Aboriginal women to be leaders and role models of the future.

Hastings Secondary College have also enlisted help from their local Rotary Service Club and Bunnings to help bring their kitchen garden dreams to life. Winning this competition will make a huge impact in a number of areas relating to curriculum, as well as wellbeing and Aboriginal education and entrepreneurship.
Mullauna College
Students from Mullauna College in Mitcham, Victoria created a vision board for their dream kitchen garden submitted by their STEM Teacher and Environment Team Coordinator, Miriam Pepper. They describe their current kitchen garden area as having a hot, west facing aspect, with falling-apart garden beds, depleted soil, and beds very low to the ground. Their vision is to "recreate this space into a productive and vibrant garden, but we need some help!"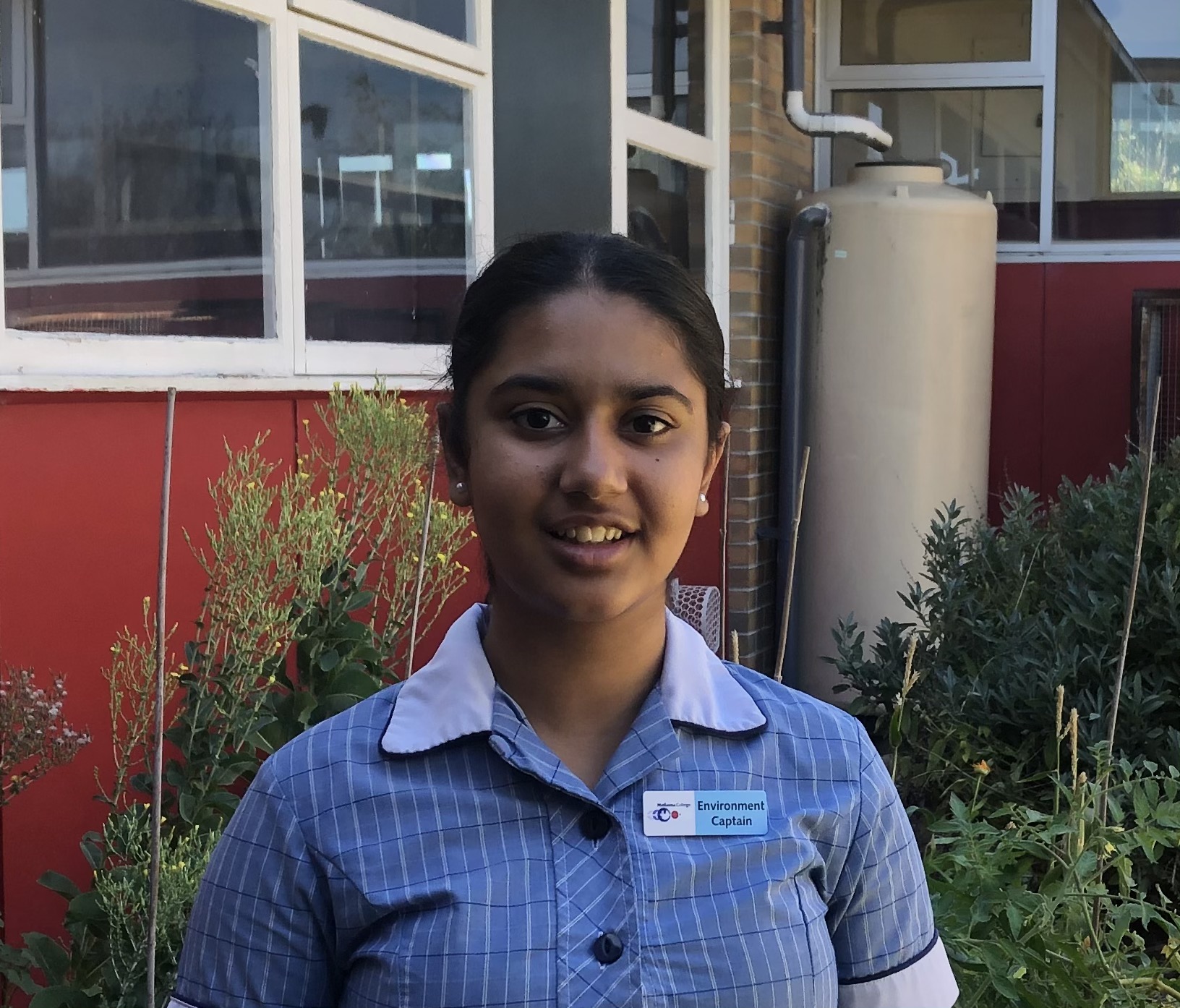 Environment Captain, Parneet
Their vision board laid out in detail their dream garden including an archway framing the entry to their kitchen garden to grow climbing vegetables over. Winning the competition will provide funds to create new raised garden beds, "it will make our garden easier to care for and harvest from." The students will install self-watering wicking beds to help conserve water and keep plants alive over the hot summers. They also want to establish compost stations that are integrated into their garden system, enabling them to produce quality compost to feed hungry plants, and reduce waste going to landfill.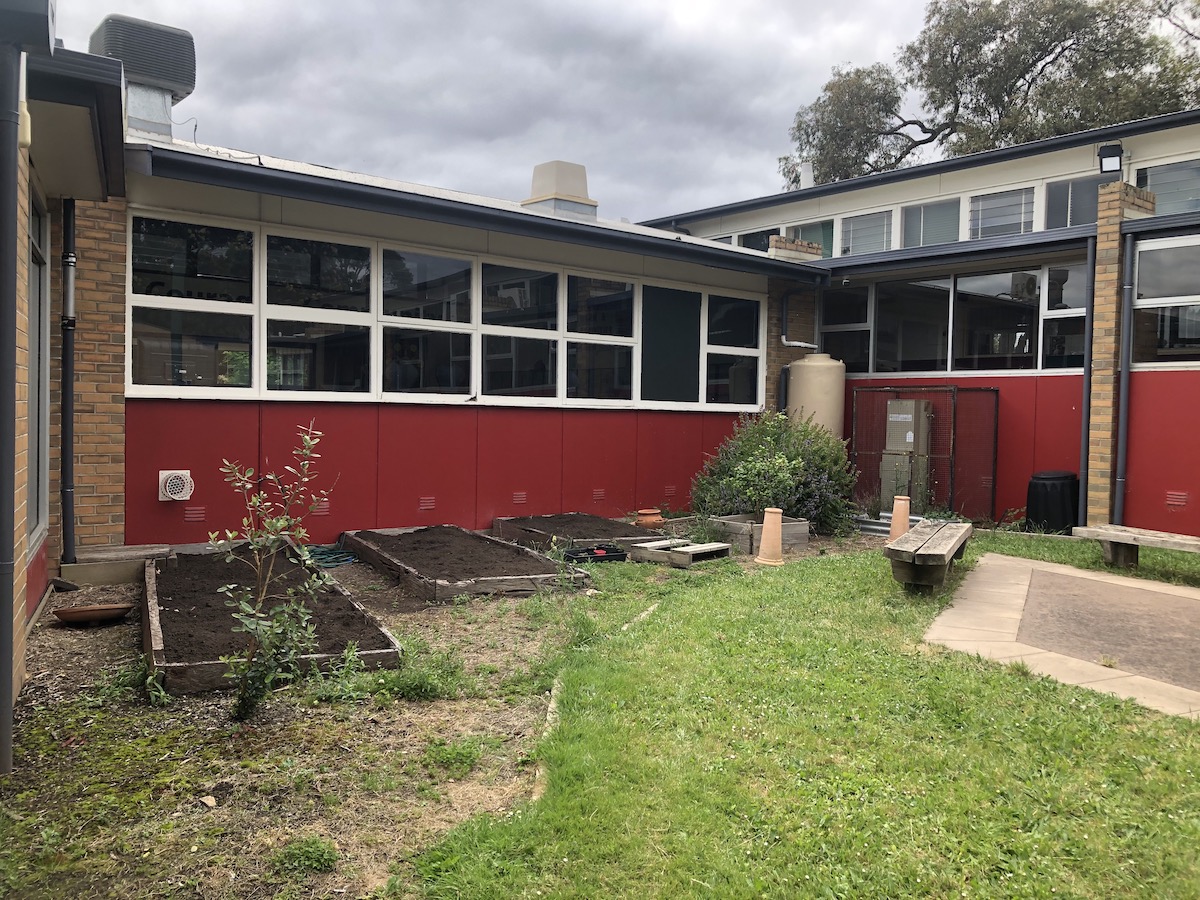 Mallauna College's Future Veggie Patch Site 
The students can't wait to grow lettuce, carrots, tomatoes and zucchini to use in their Food Technology classes as well as edible flowers to decorate and add some colour to their dishes. "We would like to see students engaged in the full cycle of growing, harvesting, preparing and eating food," they explained.
A productive and functional garden provides many learning opportunities that can be integrated into a range of curriculum areas. At Mallauna College the students would like the kitchen garden to be a space for education, fun and relaxation, where they can plant, care for and harvest food, benefiting social, emotional and environmental connections. 
The Stephanie Alexander Kitchen Garden Foundation is extremely proud of its newest addition, the Kitchen Garden Program for Secondary Years. This food education initiative is a curriculum-integrated program designed for secondary school students in Australia. Based on a growing demand from the kitchen garden community and evidence showing the need for this kind of approach in adolescent years, expanding the kitchen garden program into secondary years was a must. We would like to thank our partner AstraZeneca Australia under their global Young Health Programme initiative, who have been instrumental in funding this pioneering program.
< Back to Latest News