Secondary years project welcomes first three pilot schools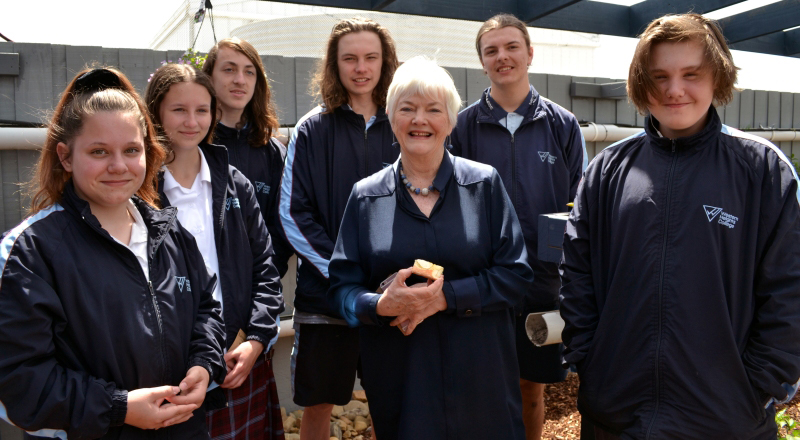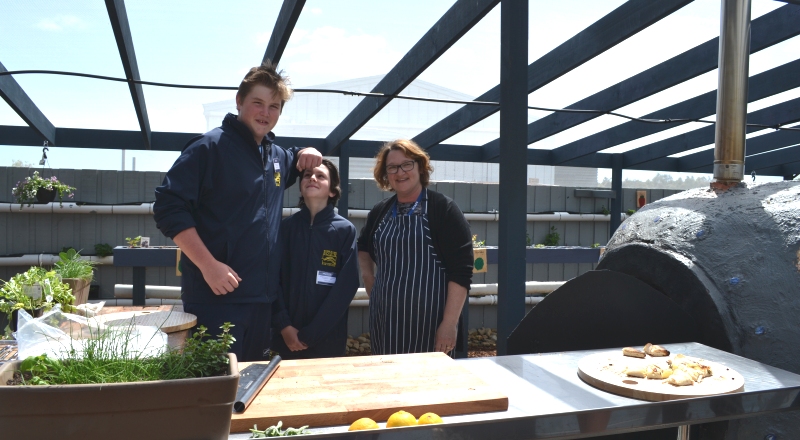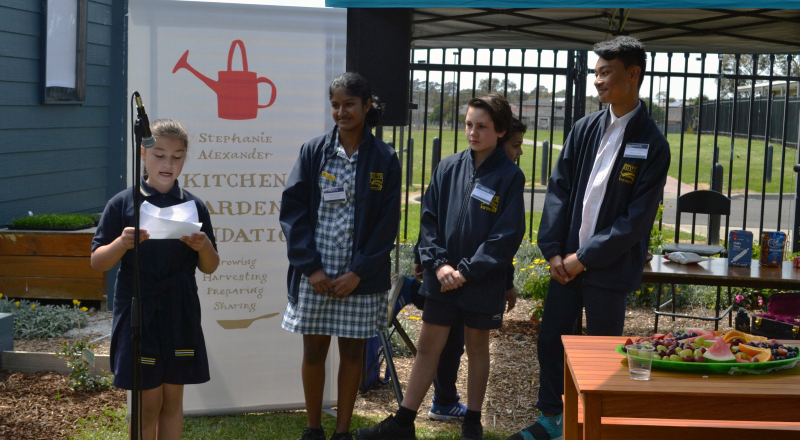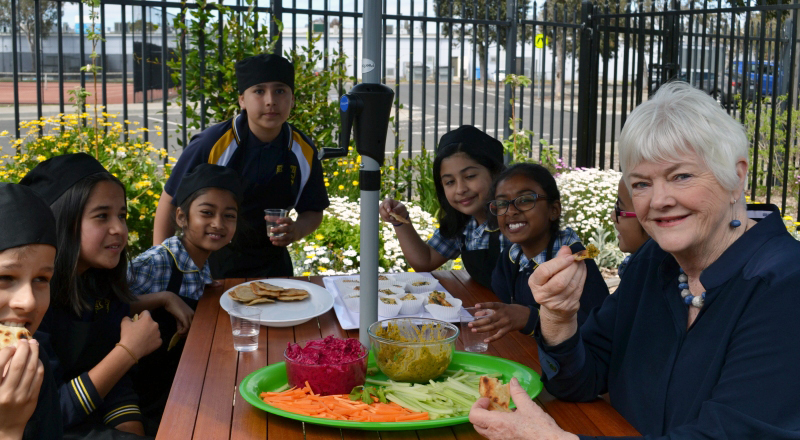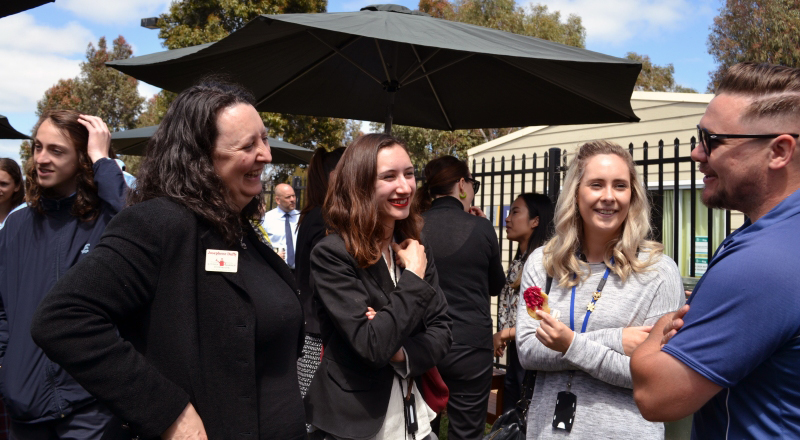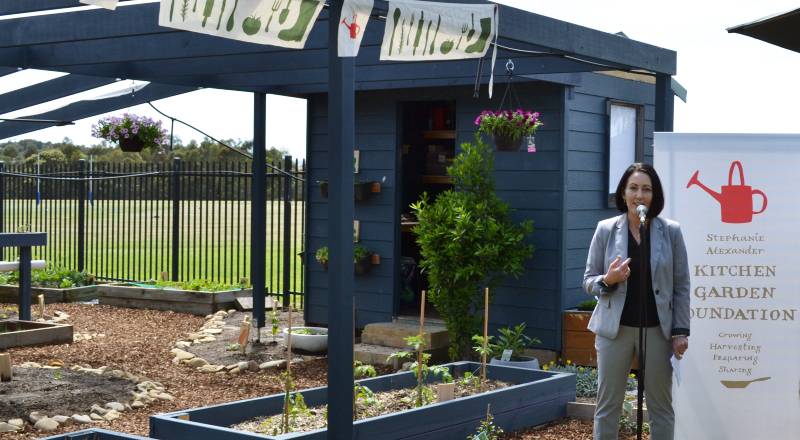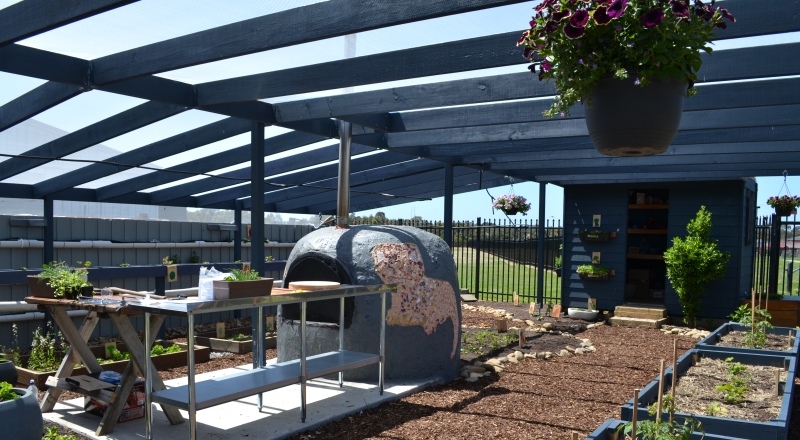 Friday, November 30, 2018
The Foundation is excited to announce the first three pilot schools for the Secondary Years Kitchen Garden Project.
Narre Warren South P-12 College, Numurkah Secondary College and Western Heights College will be the first schools to collaborate with the Foundation on the project, which was launched earlier this year.
The three-year pilot project, in partnership with AstraZeneca Australia, will see up to 13 secondary schools and up to 1300 secondary students aged 12–18 take part.
The project will develop the first curriculum-integrated kitchen garden program model for Australian secondary schools.
The Kitchen Garden Foundation team, Stephanie Alexander, representatives from AstraZeneca Australia, the three pilot schools and guests gathered together recently to celebrate the pilot schools joining the project.
The celebration was held in the new vegetable garden at Narre Warren South P-12 College, which staff and secondary students at the school had been busy working on.
The fantastic new kitchen garden was bathed in spring sunshine on the day of the celebration, and guests were wowed by what the secondary students had achieved in such a short amount of time.
The school's newly renovated wood-fired pizza oven was put to good use, cooking seasonal pizzas that the guests enjoyed with dips, flat breads and veggie slices made by the students.
Kitchen Garden Foundation CEO Josephene Duffy said the Secondary Years Kitchen Garden Project is in direct response to demand from educators, families and students who are keen for pleasurable food education to be taught beyond primary school.
"The results of this project will be a kitchen garden program model that any Australian secondary school can integrate with their curriculum, and use to achieve an array of health, wellbeing, learning and community engagement objectives," Josephene said.
"The potential impact of the new project is enormous."
Stephanie Alexander AO, Founder of the Kitchen Garden Foundation, said the new secondary project will draw on the experiences of the successful Kitchen Garden Program that has been running in primary schools for 17 years.
"Now secondary school students will have the chance to experience the joys of growing, harvesting, preparing and sharing fresh, seasonal delicious food, just like students in primary schools running the Kitchen Garden Program."
Liz Chatwin, AstraZeneca Australia and New Zealand Country President, said the  partnership with the Kitchen Garden Foundation on the Secondary Years Kitchen Garden Project is part of the company's commitment to its Young Health Programme.
"We are proud to kick-off this partnership with the Stephanie Alexander Kitchen Garden Foundation, as we recognise the importance of helping young people to develop healthy food and lifestyle habits to reduce their risk of obesity and non-communicable diseases such as diabetes and heart disease in the future," Liz said.
"To achieve a world in which preventable diseases are reduced or eliminated altogether is a core focus of our sustainability efforts."
Scroll through the photo gallery above to see images from the celebration announcing the three pilot schools for the project.
< Back to Latest News