Stephanie Alexander Kitchen Garden Foundation launches the Kitchen Garden Program for Secondary Years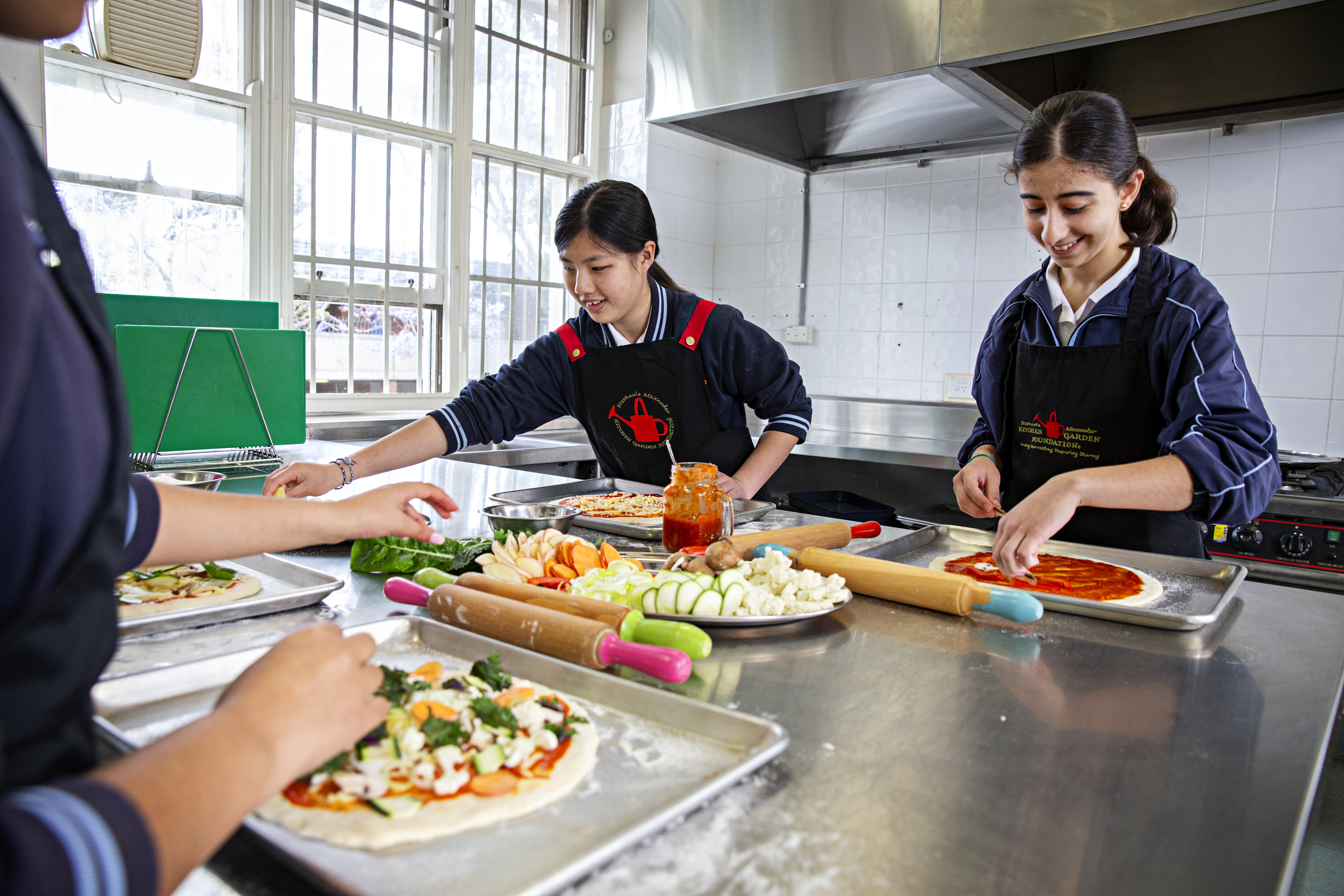 Friday, November 13, 2020
The Stephanie Alexander Kitchen Garden Foundation is extremely excited to announce the launch of its new Kitchen Garden Program for Secondary Years. This ground-breaking food education initiative is the first of its kind – a curriculum-integrated program designed for secondary school students in Australia. Based on a growing demand from the kitchen garden community and evidence showing the need for this kind of approach in adolescent years, expanding the Kitchen Garden Program into secondary years was a must. Which is why in 2018 the Foundation partnered with AstraZeneca Australia under their global Young Health Programme initiative to design this pioneering program.
"My intention right from Day One was to develop a school-based program of food education that would be enjoyable, engaging and have meaningful impact on the food choices of our children. I know that I am the food-lover I am today because I grew up experiencing delicious family food around a table every day. The food reflected the weather, the state of the garden, or something special that had a story attached. The stories were as important as the flavours. I learnt very early that 'helping' in the kitchen and the garden always led to learning something new and interesting. I'm now excited to see the program, and its benefits expand to secondary schools. No matter the age of the student this program can deliver curriculum-linked rich and engaging activities that I believe will lead to better-informed and healthier food habits."  Stephanie Alexander AO, Founder of the Kitchen Garden Foundation.

Students from Heywood & District Secondary College paving in the garden (left) Clonard College's Halloween themed Pizza of the Imagination table spread (right)
The team recently celebrated the official launch of the program with a series of virtual events involving the pilot schools, stakeholders and Foundation staff. The launch kicked off with a spring pizza theme. Pilot schools enjoyed pizza over a 'virtual' shared table and the AstraZeneca team got hands-on with a pizza dough-making workshop lead by the Foundation's own Sam George. It was a week-long celebration of the season and the fruits of everyone's hard work.
"Supporting the development and now launch of the Kitchen Garden Program for Secondary Years is wholly aligned with our global Young Health Programme, which aims to instil and embed long-lasting health benefits in the community. The results of the pilot program have been fantastic for individual students, schools and their communities, even during the challenges of 2020, and we are thrilled to see this innovative, curriculum-based program rolled out across Australia. Over the past three years our team has been involved in activities at the schools, and this year online, to really understand the value of this unique program." 
AstraZeneca Country President Australia New Zealand, Liz Chatwin

Orange High School (left) Elwood College (right) celebrating with their Pizzas of the Imagination
The celebrations continued throughout the week, with the official launch bringing together our amazing stakeholders over seasonal spring 'muffins of the imagination' and a cuppa. This included educators from the pilot schools, members from AstraZeneca Australia, our evaluation partner First Person Consulting, the Victorian Certificate of Applied Learning working group, the projects Advisory Committee and the Foundation team. Food-related fun followed with a quiz testing even the brightest of culinary brains. Looking across the Zoom gallery, a mutual understanding was worn on the smiles and nods of everyone, as congratulations were shared for everyone's contribution to the project. We again would like to offer our biggest thanks and congratulations to everyone involved. CEO of the Stephanie Alexander Kitchen Garden Foundation, Josephene Duffy pinpointed how momentous the occasion was, "We are so proud to be a part of this community and so proud that with the addition of the Secondary Years program to have a continuum of pleasurable food education. It's world leading and we are humbled and encouraged by the community we are surrounded by."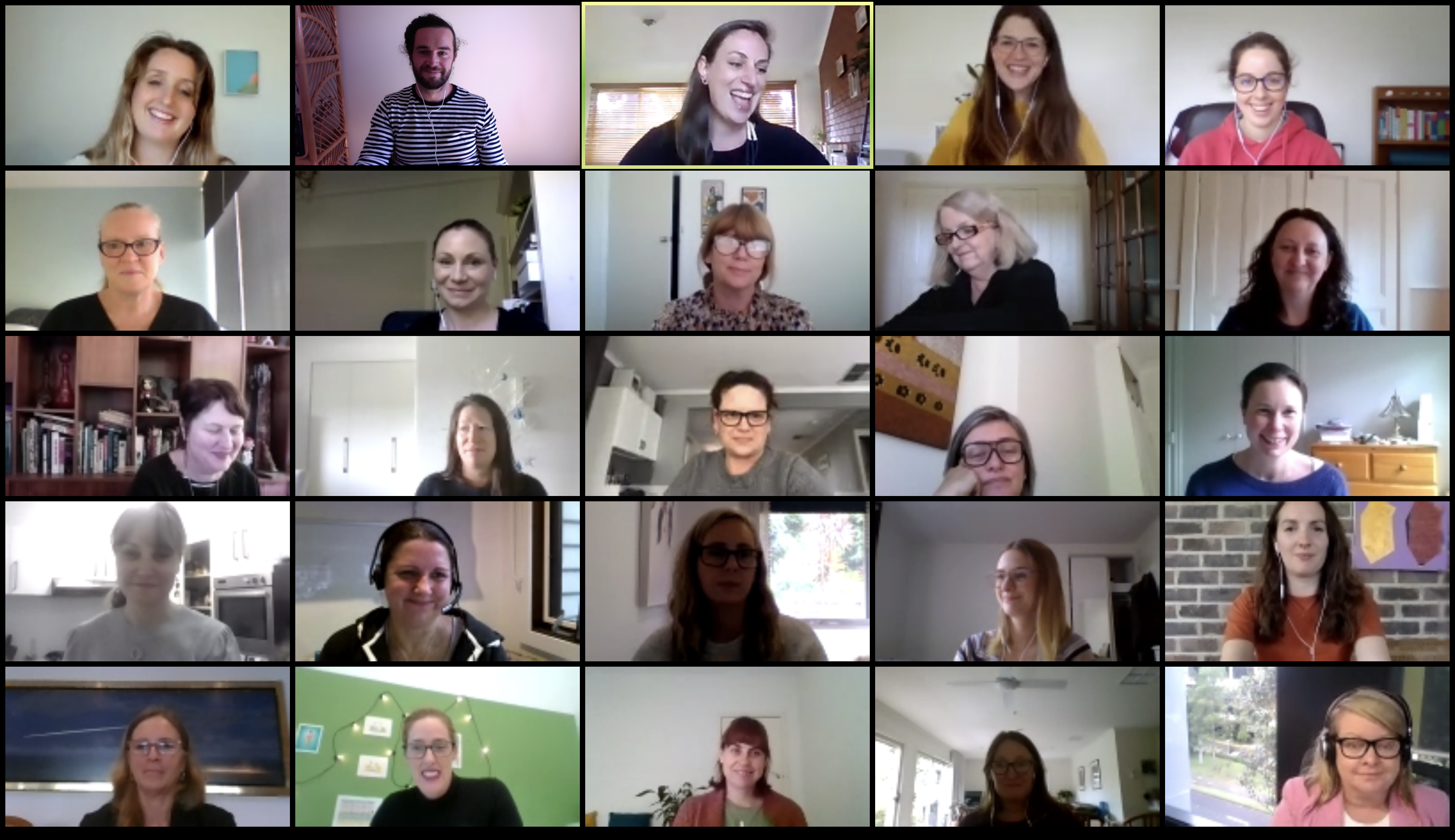 Foundation Team and Stakeholders Zoom Celebration
There were 1115 secondary students aged 12–18 that participated in the pilot during 2020 and 822 during 2018-19, with more than 110 educators involved. We would like to congratulate and say a big thank you to the following pilot schools across Victoria and New South Wales: Clonard College; Cobden Technical School; Drouin Secondary College (and Blackwood Centre for Adolescent Development as an annexe); Elwood College; Heywood and District Secondary College; Liverpool Girls High School; Mordialloc College; Narre Warren South P–12 College; Numurkah Secondary College; Orange High School; St Bernard's College; Werribee Secondary College; Western Heights College. These pilot schools have been pivotal in implementing and trialling the Kitchen Garden Program for Secondary Years. 
"Our pilot schools, advisory committee and staff have worked really hard to co-design a program that will work for secondary schools of all types. This flexible model is adaptable to all school environments and can address and enhance a broad range of goals and challenges. We're looking forward to seeing older kids digging into their gardens, learning to love beautiful fresh food, having a lot of fun and doing a lot of learning along the way. "
 - Josephene Duffy, CEO 

Cobden Technical School harvesting in the garden (left) St Bernard's College Pizza of the Imagination (right)
To celebrate the launch, two secondary schools can win $3,500 and a Kitchen Garden Program for Secondary Years membership package to contribute towards infrastructure for their own kitchen garden program. Simply answer, "What does your school's dream kitchen garden program look like?". We encourage schools to involve students and include their voice in the submission – this could include a student-produced video, garden design or vision board. Read the full terms and conditions here. Secondary schools can access kitchen garden membership here.
< Back to Latest News