Grow It Cook It
The Grow It Cook It activity book is full of helpful sustainability tips, from how to use all the parts of vegetables and the best ways to compost, to the ideal times for growing and harvesting your own fruit and vegetables, along with recycling tips. And for educators, the booklet makes a great activity for all-weather days or early finishers.
There are three different booklet formats to choose from. Simply click on your preferred Grow It Cook It experience and have fun!
Google Play: animated (on Android phone)
Apple Books: animated and interactive (on iPad, iPhone and Mac desktop)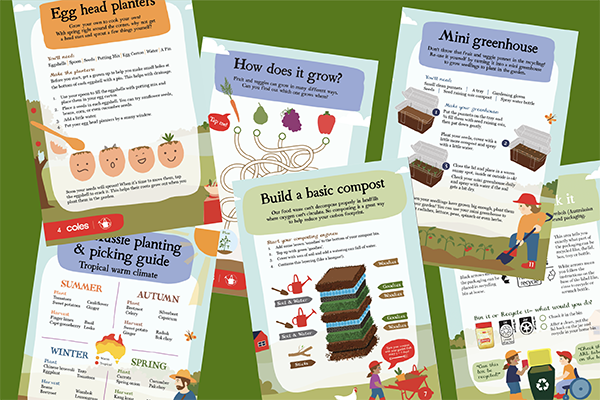 Members can also extend Grow It Cook It with activities in the Grow It Cook It collection on the Shared Table.