Lunchbox inspiration – with dairy!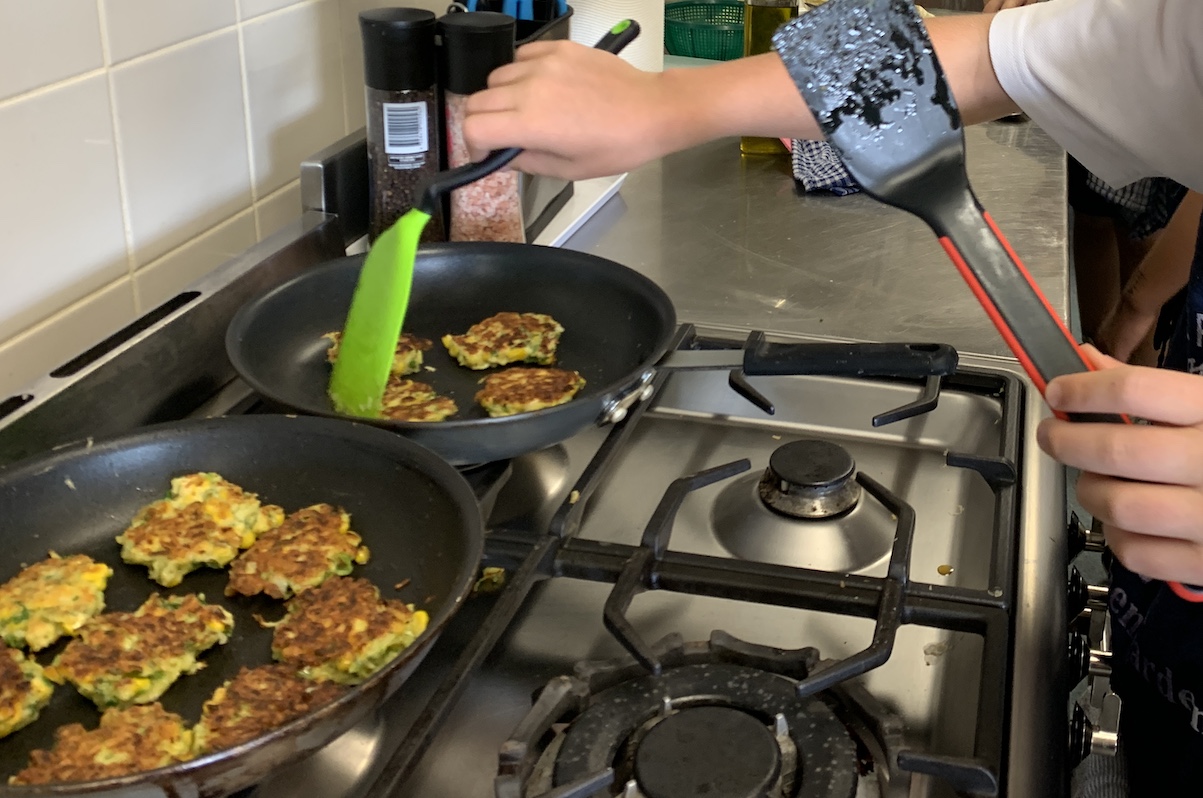 Thursday, March 30, 2023
Heading into the new term and needing some inspiration? Want something the kids can help prepare? We're here to help: with ideas that fill the lunchbox, as well as the criteria of healthy and delicious.
Our secret ingredient?  Dairy.
Children and young people need plenty of calcium to build strong bones. In fact, almost every cell in our body uses calcium in some way, including our muscles, nerves and heart. The good news is that it's easy to add more calcium to children and young people's meals – via their lunchboxes.
We're lucky to partner with Saputo Dairy Australia (SDA), experts in all things dairy! SDA produces, markets and distributes many of the dairy brands you know and love like Devondale, Great Ocean Road, Mersey Valley and more. Kitchen Garden members can learn about milk farmers, dairy workers and cows in our Farms & Market Gardens collection, produced with support from Saputo Dairy Australia. Don't miss the Q&A video with Saputo Dairy Australia suppliers Jody and Susanna Haberle and some very cheeky cows!
Here are some of our tried and tested ideas and recipes from Foundation staff (and kids!) and Kitchen Garden schools and services around the country:
Yogurt pots Layer up oats, muesli, toasted seeds, fruit and yoghurt for a deliciously creamy, fruity, crunchy lunchtime snack. Fruit and yogurt can be prepped the night before. Add crunchy bits and muesli on the day to reduce sogginess. Lactose-free yogurt is a great option for those with lactose-intolerance.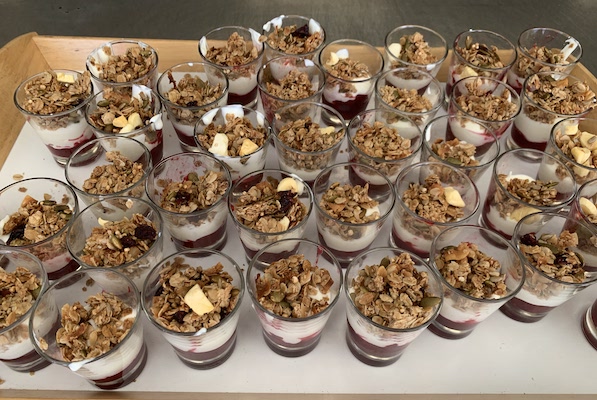 Granola and yoghurt pots, East Fremantle Primary School
Baked bliss Load up on the cheese and veggies with mini pizzas, pinwheels, quiches or slice. Prepare pasties, pinwheels, mini quiches and spanakopita triangles in advance and freeze until required. Enjoy a family pizza bake up and save the leftovers. Another favourite with kitchen garden kids is our Silverbeet, Leek & Feta Slice, with a triple dairy boost of parmesan, feta and milk.
Fabulous fritters Whether zucchini, warrigal greens, tomatoes, or most any veggies, fritters reach the next level with a dairy boost of grated parmesan or creamy ricotta added to the batter. Our Carrot, Cumin & Herb Fritters contain lots of milk, and are served with a minty yogurt sauce.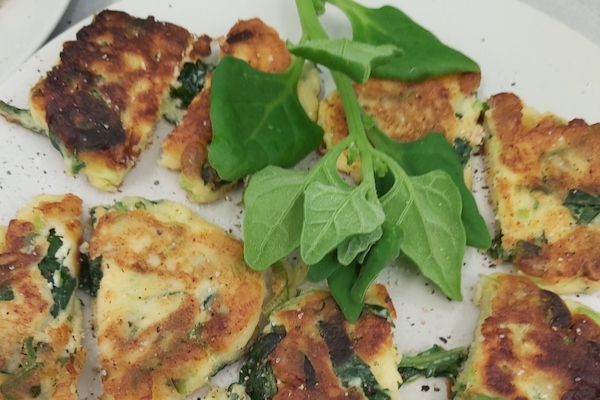 Warrigal greens fritters, Littlehampton Primary School
Blended and boosted Smoothies are dairy powerhouses. Add a scoop of powdered milk for a calcium boost. Pour into a resealable yogurt pack or small plastic bottle and freeze overnight so it doubles as an ice pack. Our simple Banana & Berry Smoothie is full of dairy goodness.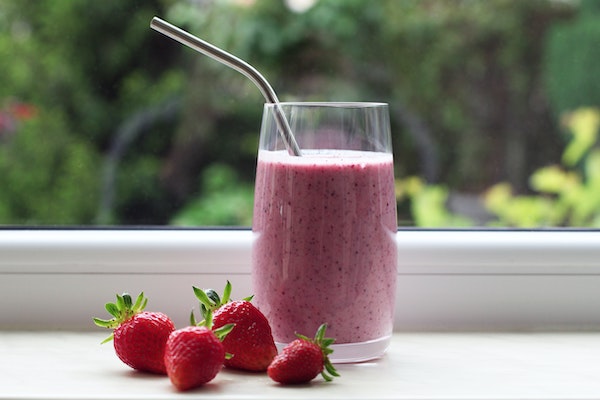 Magic muffins Choose a yogurt or milk-based recipe for optimal dairy goodness. Give savoury veggie muffins a dairy boost by adding crumbled feta to the mix and sprinkling parmesan on top. Our Seasonal Fruit Muffins are full of yoghurt, delicious and freezer-friendly.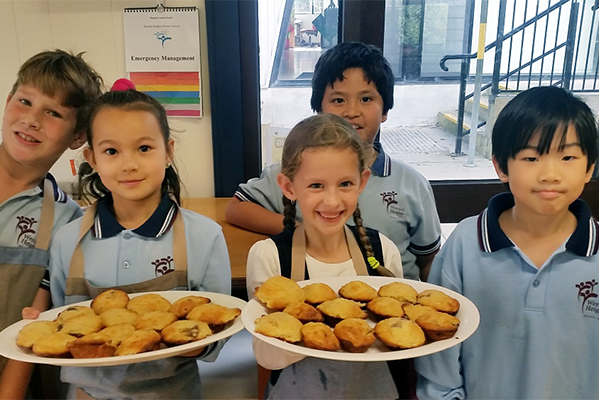 Fig & apple muffins, Weeden Heights Primary School
Wrap it! Cheese-filled wraps pack an energy punch. Try poached chicken, caramelised onions, shredded cos lettuce, fruit chutney and grated cheddar. Smashed boiled egg with a dash of mayo, grated tasty cheese and baby spinach is another winning combo; as is sliced brie, pickles (or pesto) and salad. Shake up the sandwich rut!
Childhood is the best opportunity to build strong bones for life, and peak bone density is reached around age 20-25. Get some delicious dairy into those lunchboxes!
< Back to Latest News