Kickstart 2022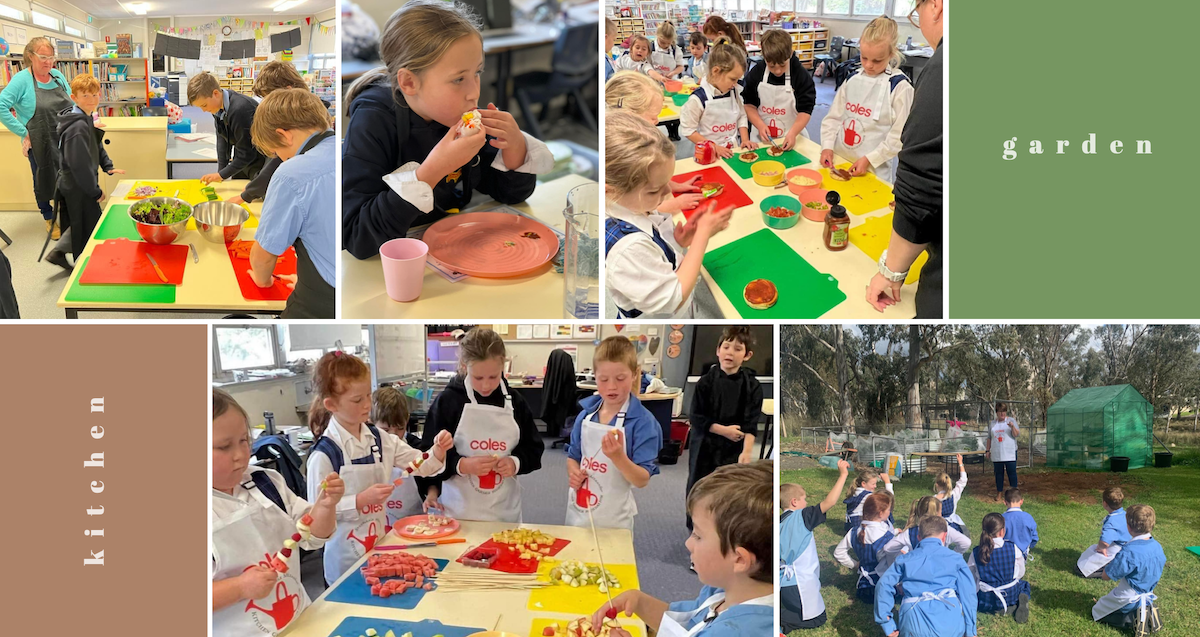 Thursday, April 27, 2023
Since 2019, General Mills has generously partnered with the Stephanie Alexander Kitchen Garden Foundation on the General Mills Kitchen Garden Program Kickstart Grants. 
As a leading global food company whose purpose is to make food the world loves, General Mills knows that the key to food and nutrition security is food literacy, so helping children and young people receive pleasurable food education via the Kitchen Garden Program made perfect sense. These grants provide 12 under-resourced schools across Australia with a grant valued at $8000 each, to support their delivery of pleasurable food education. 
Across Australia, General Mills has enabled 2882 fresh, seasonal and delicious meals to be shared by the 620 students directly benefitting from these grants.
Every school has different needs and the Kickstart grant allows them to support their kitchen garden in the way that best suits them. For some schools, that meant growing what was already in place and investing in garden beds or a new oven. For others, it meant they could start their kitchen garden journey from scratch, having previously not had the funds to set up the Program.
"Thank you doesn't cut it. General Mills and the Stephanie Alexander Kitchen Garden Foundation have really gifted our school something special." 

–Melissa Allwood, Kitchen Garden Educator, Coopernook Public School, NSW
Some of the goodies coming out of Coopernook Primary School's new oven.
Work at Galilee School has been continuously affected by flooding in their area which has impacted their ability to use outdoor space. With the grant, they have been able to build a hydroponic enabled greenhouse to ensure the Program can run, despite the weather.
Some of the stories shared with us showed just how much the grants impacted not only the way the students enjoy time at school but also how they carry that through to their home lives. Simone Williamson, Program Coordinator at Manildra Public School reported: "Many families have reported that their children are more interested in helping prepare the evening meals at home and are wanting to cook for their family something that they learnt to cook during the kitchen garden program at school."
At Waverley Primary School, the grant allowed the school to give their garden a complete makeover. The school ensured that students were involved in every aspect of their kitchen garden makeover, even sharing photos with us of students hard at work filling in the newly built garden beds with soil.  
"The students are taking incredible pride in the transformation. There is a sense of ownership among the students. They can't wait to see what has grown and what needs to be harvested ready for cooking and consuming."

– Linda Hansson, Kitchen Garden Educator, Waverley Primary School
Meanwhile at Batchelor Area School in the Northern Territory, after planting some veggies in their new garden, they found they were eaten overnight by some wallabies and a wild pig! They then invested the grant into secure fencing around the garden to ensure their Program will run smoothly this year.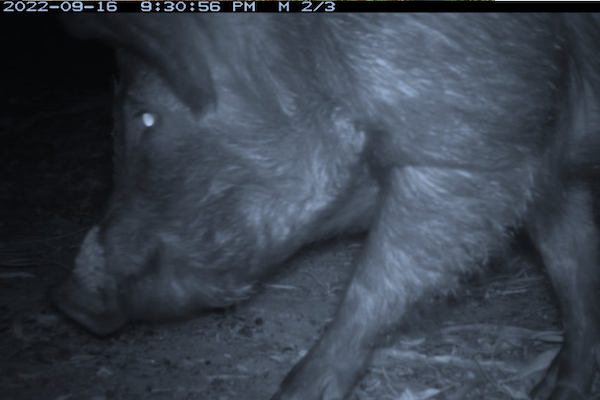 Pesky visitor at Batchelor Area School!
It's been inspiring to hear from all the schools involved and to watch their kitchen gardens flourish in unique and incredible ways. We are so grateful for General Mills' continued involvement in facilitating pleasurable food education across Australia.
If you'd like to read more about what the General Mills Kickstart Grants can achieve, read about some the 2021 recipients' reflections.
To find out more about a Kitchen Garden Program membership, visit the membership page or to find out more about grants, speak to the team: membership@kitchengardenfoundation.org.au.
Image at top: Manildra Public School
< Back to Latest News