The 2022 Shared Table Awards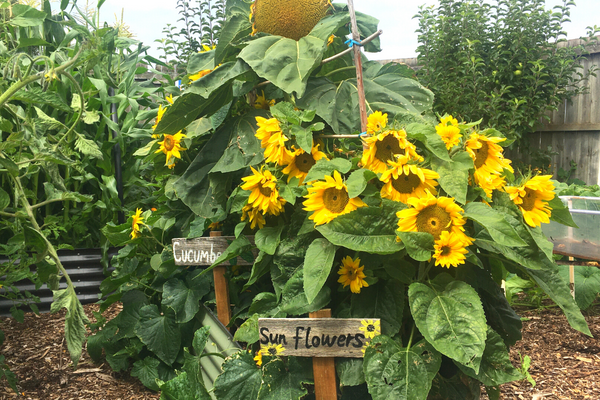 Wednesday, November 30, 2022
What a year! Educators around the country have been busy teaching children and young people how to grow their own sustainable fruit and vegetables, harvest them with the seasons, and turn them into delicious meals to share around the table together. But they haven't been doing it alone, backed up the Foundation's online learning and collaboration hub, the Shared Table.
In 2022, our educational resources have been accessed more than 52,399 times – providing expert knowledge and advice. We've loved seeing what Kitchen Garden Program schools have been up to as well. Our community made a total of 1376 posts, sharing stories, pictures, knowledge, and progress.
As we inch ever closer to the end of the year, the time is ripe for reflection. Welcome to our first ever Shared Table awards, celebrating some of our favourite posts and most popular resources, recipes, and kitchen garden activities in 2022.
Post of the year - Early Childhood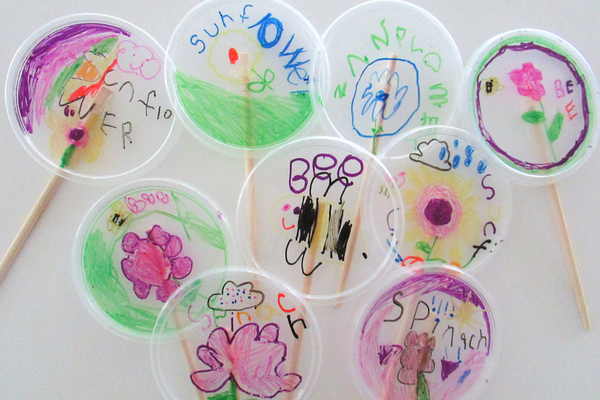 Post of the Year for Early Childhood goes to Vista Valley Kindergarten in Victoria, for their colourful plant identification labels hand drawn on recycled bottle caps.
What a great way to teach kids the importance of re-purposing, while exploring creativity, literacy, and communication, all in one task. The lesson also included a rich discussion on bees and insects, and why they are so important to the garden eco-system.
Post of the year - Primary School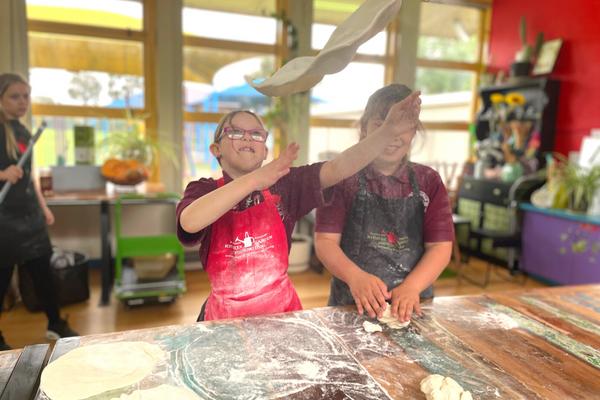 We couldn't go past this incredible event posted by Wendouree Primary School. We love how they collaborated with the Ballarat hospitality community, hosting the FOH manager from local pizzeria Forge, who taught grade 3/4s how to stretch and throw pizza dough.
Their Shared Table post reads: "It was really beautiful to watch the student's confidence grow during the lesson. Not too many fell to the floor. The pizzas were topped with roasted pumpkin from our garden, silverbeet and leeks, and margherita sauce made with our summer tomatoes."
Wendouree Primary School also won the award for the highest number of posts on the Shared Table this year – thank you for bringing us along on your Kitchen Garden journey!
Post of the year - Secondary School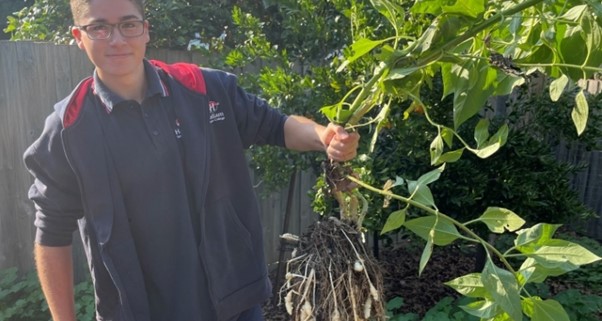 Hallam Senior Secondary College students came back to class after a long summer break to find something mysterious growing in the garden. After reaching out to the Foundation's support team brains trust, they were able to identify the plant as a glorious Jerusalem artichoke haul – taking out the Shared Table post of the year for secondary school's prize.
Once the tuber (which is a species of sunflower) was harvested, it was passed on to the school's hospitality students, who got creative learning new recipes in the kitchen.
Most popular recipe – Carrot muffins with garlic butter 
Our most viewed recipe in 2022 was Stephanie Alexander's deliciously savoury Carrot Muffins. Packed with carrot, parsley, and cheese, and topped with melted garlic butter, it's not hard to see why these tasty morsels were an instant hit.
Designed specifically for the early childhood sector but enjoyed by young and old, anyone can give them a go. This recipe is also available to the public – watch the video to cook along with Stephanie at home.
Most popular lesson plan: Friend or foe
'Friend or foe' is a series of lessons designed to awaken curiosity about insects and other living creatures. Inquiring minds are led to explore the variety of roles insects play in the garden ecosystem and come to realise not all of them are pests.
Students are shown how to build a bug catcher and engage in insect identification, linking investigative analysis to a science research project, or even a creative writing activity.
Most popular garden activity: Window on the world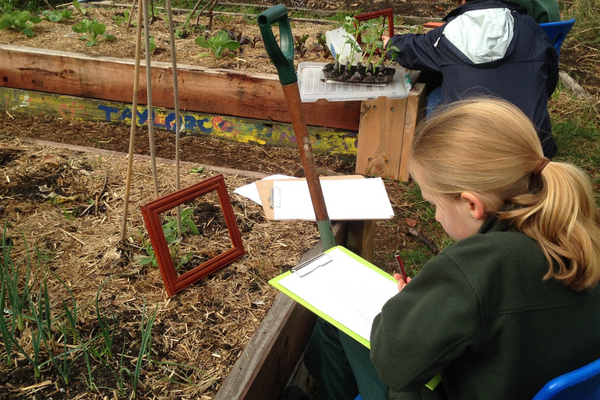 Riddells Creek Primary School capturing a frame of their garden.
This much-loved resource provides instructions on how to create a 'window' from natural materials and use it to document evidence of insect life, plant features, signs of past seasons, soil structure, and other points of interest.
The aim of the activity is to direct students' attention to one spot in the garden, as they examine its micro-environment. Not only does this build observational skills and an appreciation of nature, it's also an opportunity to actively explore the science curriculum.
Most popular resource: Grants list 
Sometimes schools and early childhood services need a bit of extra support to get those bigger vision goals off the ground – or even just to keep the kitchen and garden turning over day after day.
Which is why our list of grants was the most viewed resource on the Shared Table this year. The list is part of a comprehensive grants collection, which also includes templates to help prepare and manage applications, and a detailed fundraising guide.
Read about schools and services who have made fundraising work.
Most active user (liking, commenting, posting)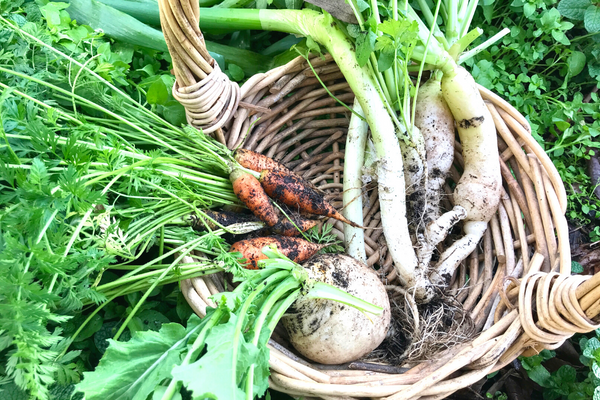 'Veg with legs' harvested by students at North Melbourne Primary School.
A huge thank you to North Melbourne Primary School for being so actively engaged in the Shared Table this year. We really appreciated the way you encouraged and supported other schools and services running the program by liking and commenting on their posts. And for sharing so many of your own kitchen garden triumphs throughout the year – including an amazing Diwali feast, abundant spring harvest, veg with legs, and some delightfully twisty tromboncinos.
Most frequent kitchen poster 
Chargrilled Capsicum Pesto Scrolls cooked up in the kitchen at O'Sullivan Beach School
O'Sullivan Beach School in South Australia had our mouths watering, posting an enticing series of pictures coming out of their kitchen all year long. Spanakopita, Warrigal Greens Tabouli, Mandarin and Lemon Myrtle Muffins, Peach Ice-cream with Saltbush Berry Sprinkle – their dishes were as creative as they looked delicious, using a vast array of native ingredients.
Most frequent garden poster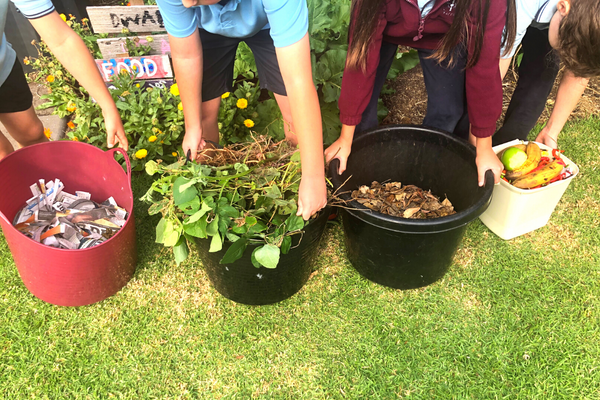 The team at Warrnambool East Primary School have cultivated a flourishing garden, and we were very grateful to be treated to so many amazing garden posts from them in 2022. They showed us their whole-of-school composting system and shared so many of their harvest highlights, including some very impressive sunflowers, a bumper pumpkin crop, and well organised succession planting techniques. 
Most popular collection: Posters collection  
Our handy collection of kitchen garden posters must be in schools and services around the nation, as they've been the most popular collection of resources on the Shared Table this year. Posters include a seasonal planting and harvesting calendar, knife rules, kitchen safety, a kitchen equipment identification chart, ideas for literacy, numeracy and science activities, and more.
Members can print them out and put them up in their kitchen as a quick-reference guide.
---
A big congratulations to all the schools and services who featured in the Shared Table awards this year – and a massive thank you to everyone who posted, logged on, and accessed the resources. We can't wait to see what you get up to next year!
Interested in joining the Kitchen Garden Program? Take a look at our membership options.
Already a member? Log on to the Shared Table to see what other schools and services are up to, and access the many resources available.
< Back to Latest News