Canteen transformation boosts student wellbeing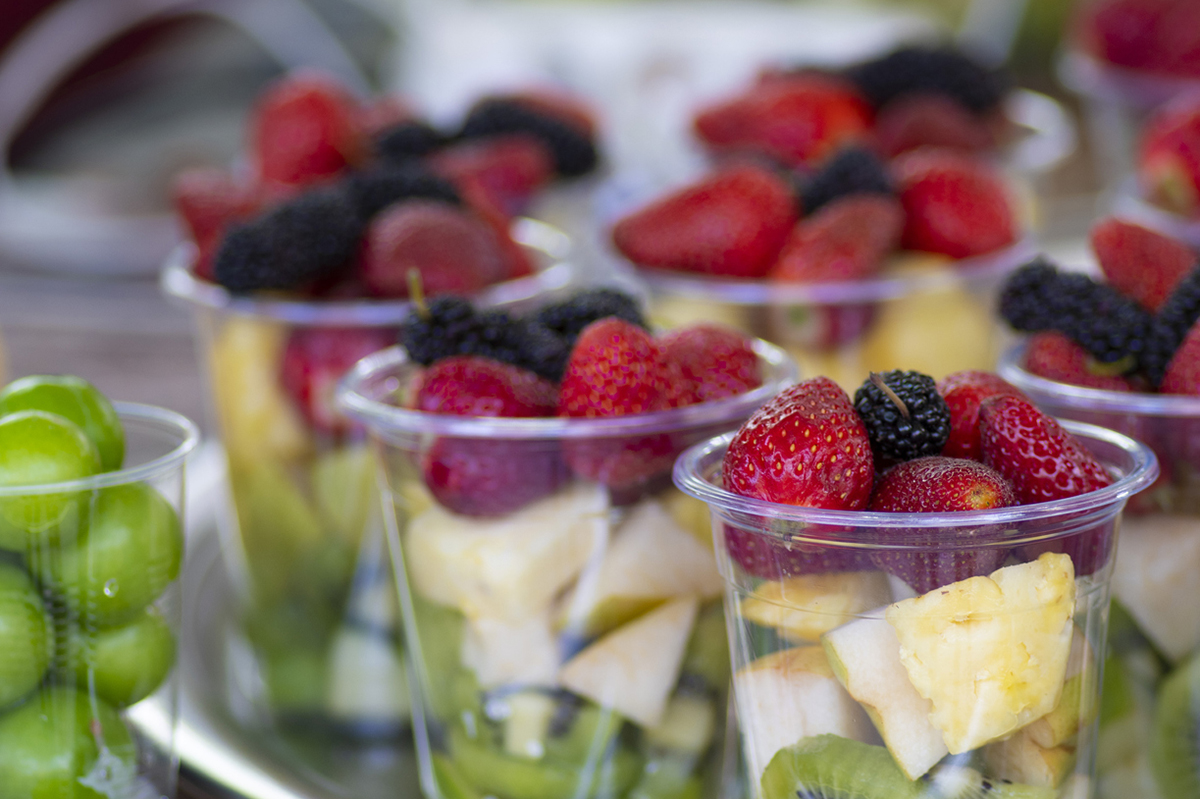 Monday, July 18, 2022
Kalianna Special School's total canteen transformation has generated positive changes in student wellbeing and learning. Connecting with our Healthy Kids Advisor in Greater Bendigo, they are on their way to achieving their next healthy food and drink goals.
Kalianna is a special school situated in Bendigo North catering for students aged 5 to 18 years (Prep to Year 12). Students enrolled at the school travel across many shires to attend, including Mt Alexander, Loddon and Greater Bendigo. Their Victorian Certificate of Applied Learning (VCAL) program provides students with hands-on learning experiences that prepare them for gaining employment.
Kalianna's canteen, named The Caf, is open every weekday serving food and drink to students, staff and parents.
Healthy changes that are tasty too
Before the 2022 school year, Kalianna students would frequently purchase processed food from the canteen on their way to class. This year, they've kicked the confectionary and replaced meat pastries with healthier, tastier options such as fruit cups, salad rolls and seasonal soups.
In fact, 95% of the menu is now made from local, fresh produce. Canteen staff arrive at 7.30 am to work with students to prepare sandwiches, salad packs and warm lunches, like the best-selling chicken focaccia.
Peter Bush, Principal of Kalianna, explains why the overhaul of the canteen menu was so important: "We'd been watching the volume of processed foods we'd been selling and wanted to make a change to the student's healthy lifestyles. We went through the previous year's menu and just started crossing out the highly processed foods. When we looked at the menu, there was nothing left, so we thought we'd make a big change in the cafeteria to make a big change to the student's health."
Processed foods, high-sugar items and artificial sweeteners were the prime targets on the old menu. Party pies, sausage rolls, flavoured milk, and carbonated drinks were replaced with lunch options made from organic, locally sourced ingredients. A refreshed fridge was stocked with plain water and zero-sugar flavoured sparkling water. Instead of a gradual transition to the menu, the school's leadership team decided on a full overhaul. When the students returned for the 2022 school year, they had a brand-new canteen experience.
Community support
"We did think we'd have lots of obstacles to the transformation, but parents have been really, really good," says Year 10 teacher Leonie Johnston. "They're loving the changes made because it's kind of helping their children to look at the healthy options."
To encourage uptake of the new items, prices were close to halved. Rolls, focaccias and salad packs are now $2.50. Fruit salads are $1.00. The bottom-line cost of the fresh food is a cost the school is willing to take because it's increasing the students' learning and academic focus, which hasn't happened in the past. 
Promoting the price drop through fun, vibrant advertising highlighted the huge discounts to students and staff. These savings are an added incentive for the school community to feel positive and support the new-look canteen.
The school has also enjoyed building strong relationships with neighbouring fruit and vegetable growers. The canteen tries to support and source as much produce from the region, enjoying the feeling of having locals coming in to deliver fresh food.
The big difference
Since transforming the food at the canteen, staff have seen a huge improvement in students' behaviour, alertness and academic attainment.
"We used to have to get all the teaching done before lunch; now, the students are alert until the end of the day," Leonie Johnston says. "Usually by the third session, some of the students — not all of them — aren't as engaged in learning. The students who have started eating healthily during the day, and drinking their water and doing things to look after themselves, are focusing until the end of the day and are energetic and willing to get on with things, so that's wonderful."
Principal Peter Bush has noticed the same effects: "The older students who I thought would have the most resistance are now bragging about how they've had a salad roll instead of the old potato cakes and meat pie they would have had. They're saying that they're feeling better. They're also telling us that they've got more energy in the afternoon, so that's a real positive from the students."
Refreshing the menu was also an important improvement for the staff. The balanced menu gives them the sustenance to be energised and get through the big teaching day.
A student-led investigation
Wanting to further explore the new menu's impact in school, VCAL students led a case study into the before and after. This student-led investigation was an opportunity to build upon literacy, numeracy, oracy and personal development skills.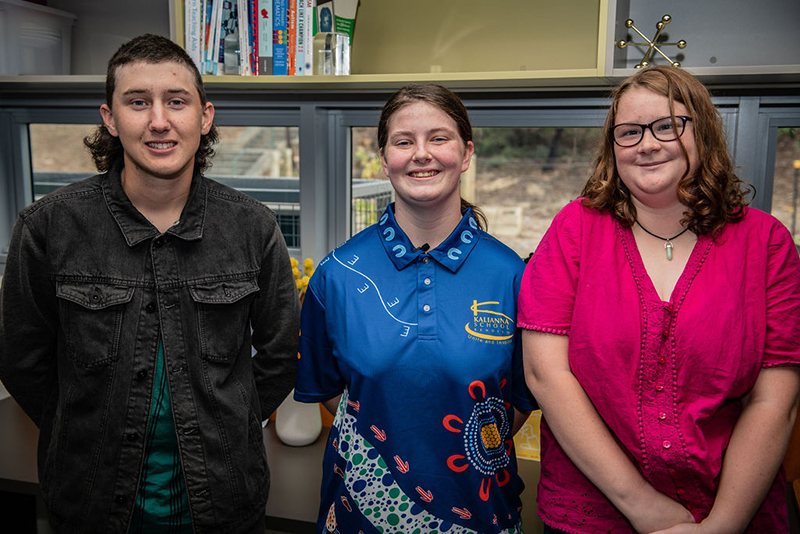 Their findings indicated that in 2020, before the canteen transformation, the school was consuming an average of 150 party pies, close to 100 sausage rolls and 100 cups of jelly every week. Now, none of these items feature on the menu.
In 2020, 29 menu items were reheated frozen foods. In 2022, there is only one frozen food item.
There used to be 29 menu items that were takeaway fried foods. Now, there are just three.
Previously, only three items were made fresh each morning (a rum ball and two different types of jelly). These days, a huge increase of 20 items are made fresh each day.
The VCAL students held a survey to ask students and staff what they thought of the new menu. 71% of students said they liked it and felt that Kalianna was now a school that promoted good health. 91% of staff said students benefited from the change in their menu.
The whole-of-school interest in the canteen's healthy journey has sparked many conversations and created a wave of interest from Kalianna students wanting to explore food within the curriculum. The students are talking more about healthy food options and are invigorated with menu planning for the coming seasons ahead.
Working with their Healthy Kids Advisor
The Stephanie Alexander Kitchen Garden Foundation is leading a new initiative on behalf of the Victorian Government. Healthy Kids Advisors are a dedicated workforce based in Greater Bendigo and 12 other targeted local government areas. They provide hands-on support for healthy, delicious food and drink in places where children and families gather, including schools, sports clubs, outside school hours care and community/council operated facilities.
Our Advisors leverage the Foundation's pleasurable food education philosophy to support the unique healthy eating goals of each community and encourage participation in Vic Kids Eat Well – which is supported by the Victorian Government, and delivered by Cancer Council Victoria's Achievement Program, in partnership with Nutrition Australia's Healthy Eating Advisory Service.
The Healthy Kids Advisor for Greater Bendigo connected with Kalianna to offer support in achieving the school's healthy eating goals. Her first step was to register the canteen for recognition in Vic Kids Eat Well, earning them instant acknowledgement for their large-scale canteen revamp.
This is a great example of how a Healthy Kids Advisor can engage with a school to introduce them to Vic Kids Eat Well benefits and help strengthen relationships with existing community health services.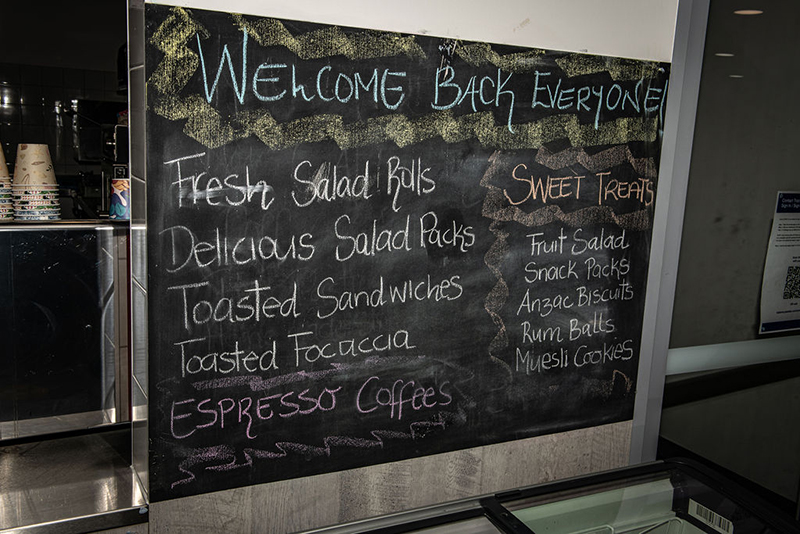 Looking ahead
Our Healthy Kids Advisor has connected Kalianna to the Vic Kids Eat Well movement and provided a fresh perspective on the local initiatives and opportunities available to them. Kalianna will continue collaborating with their Healthy Kids Advisor and Bendigo Community Health Services to reach their next healthy food and drink targets.
The canteen upgrades have seen them turn to their vegetable patch with renewed focus. As Principal Peter Bush explains: "We want to continue to develop the veggie garden that we've got here, as part of our Stephanie Alexander Kitchen Garden Program. We've also started a veggie garden at our Whipstick campus. It's a big theme for the students to learn where their veggies come from. You just assume they know where veggies come from. It's amazing to see students' reactions to something as simple as a carrot coming from our garden. It may be a bit twisted, but it still tastes the same, if not better, than what you see in the shops."
Soon, the canteen aims to completely switch to healthier snacks, engage in healthy fundraising and add more health appeal to meal deals. Working through the Vic Kids Eat Well resources will allow them to keep inspired and on track in their health journey.
Our Healthy Kids Advisor in Greater Bendigo, Rebecca Fry, will continue to work in collaboration with Bendigo Community Health Services to offer support to other interested schools who want to implement Vic Kids Eat Well or explore other complementary initiatives, grant opportunities or kitchen garden resources.
Want more information?
All schools in Greater Bendigo and 12 other local government areas can receive free one-on-one support from a Healthy Kids Advisor.
To connect with us or find out more, visit our web page and news page, or email hka@kitchengardenfoundation.org.au
Follow us
#HealthyKidsAdvisors, on Facebook, Instagram, Twitter, and LinkedIn. 

This video was filmed on the lands of the Dja Dja Wurrung People and Taungurung people of the Kulin Nation.
< Back to Latest News