Knife Skills and Kitchen Equipment in the kitchen garden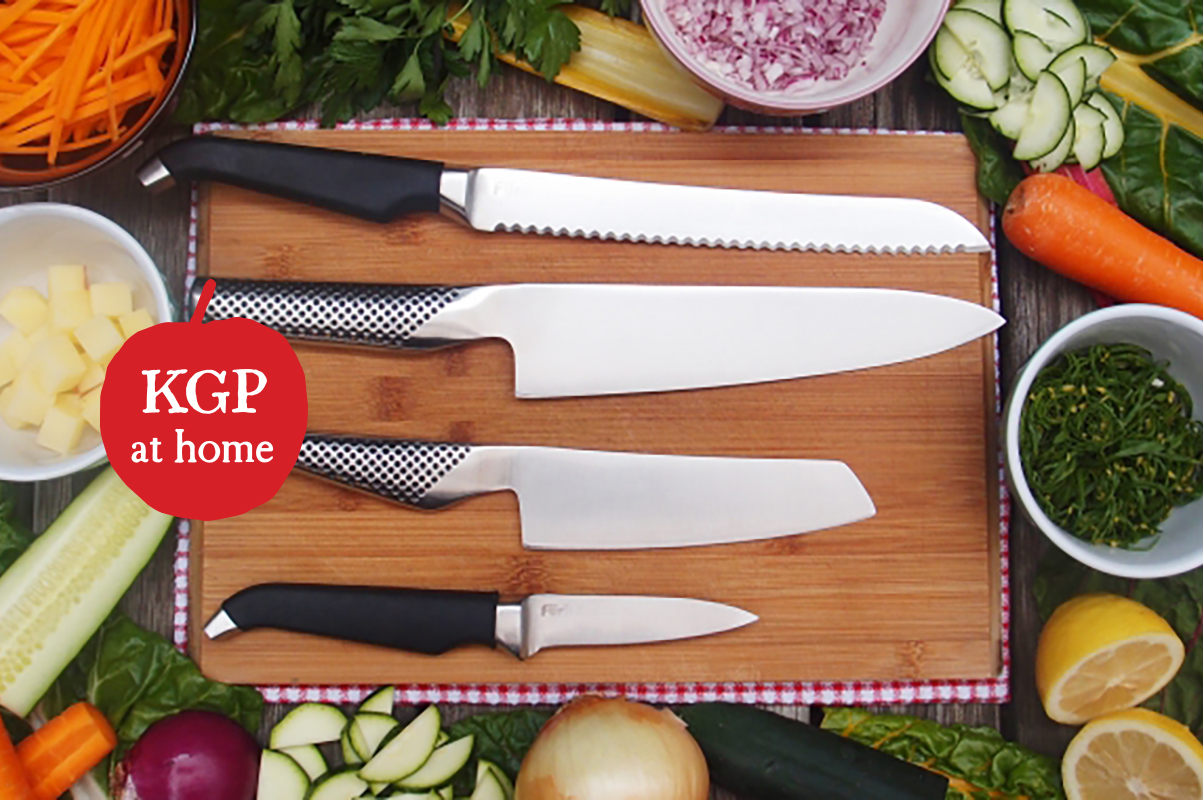 Monday, March 23, 2020
This story was originally created in response to schools and services expressing concern about continuing to run kitchen garden classes in light of social distancing concerns due to COVID-19. We created seven stories with suggestions for delivering STEM, Arts, Recipes, Knife Skills, Literacy and Numeracy without the preparing and sharing. 
 
Our second stage of resources, created for members, delves more deeply into curriculum links and specific topics of interest. Please see our KGP at home collection on the Shared Table. For information on becoming a member head to this page.

Now is the perfect time to slow down and get on top of that wish-list you may not have had time for, and those skills to be perfected, regardless of physical distancing. For those looking for ways to maintain a thriving kitchen garden classroom without the preparing and sharing, we have compiled a list for you below. 
Knife skills
When handling food may be limited in your kitchen environment, this is the perfect time to demonstrate and develop good knife skills. Regardless of age, it's never too early to pick up tools and start establishing safety and good techniques for cutting, chopping and slicing.


You don't need to waste fresh produce, students can practice their knife skills by chopping up scraps for compost. One school used their abundance of grapefruit to demonstrate and teach structure of fruit.
This great Shared Table resource aims to give educators the confidence to teach safe knife skills to all students, from those in the early years through to secondary school. It includes plenty of advice and information on safety, types of knives, knife techniques and practising knife skills.
This handy knife licence template can be given to students once they have mastered the skills.
Kitchen equipment
Kitchens often have a bounty of equipment students need to learn how to use. Now is the perfect time to get to know the ins and outs of your equipment. There are so many fun and creative ways to achieve this,
This Literacy word cards resource is designed to be as flexible as possible and can be used for multiple literacy learning activities on kitchen equipment.
Give students a recipe without the equipment they need listed. Through identifying different cooking methods (boil, sauté) ask students what equipment they think they'll need to make the dish.
 Equipment is sometimes quite technical, use this time to break down the operation and function of your kitchen tools. How do we use scales properly? What does tare mean?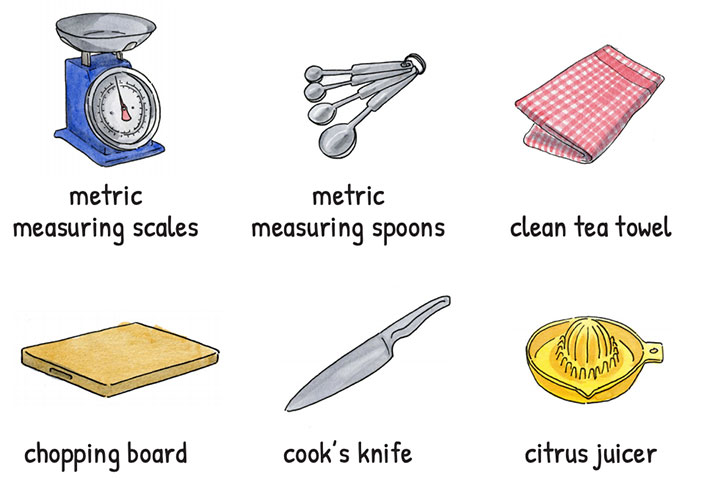 Sharing
If you are a Program or member school or service and not sharing food during this time, remember there are other ways we can share! One way is to let us know about all the great work happening in your kitchen and garden on the Shared Table. Remember to take a landscape picture and fill in the details of your activity to let the whole kitchen garden community know what you're up to. You are able to like and comment on other schools or services' activities as well and keep connected!
We would like to advise that this information provided is general in nature and not specific. Please check your local government websites to make sure your program can adhere to Health and Safety Practices specific to your area.
For more information and support or to become a member, contact our Support Team on 13000 SAKGF (13000 72543) or support@kitchengardenfoundation.org.au 
< Back to Latest News