Local government and community collaborations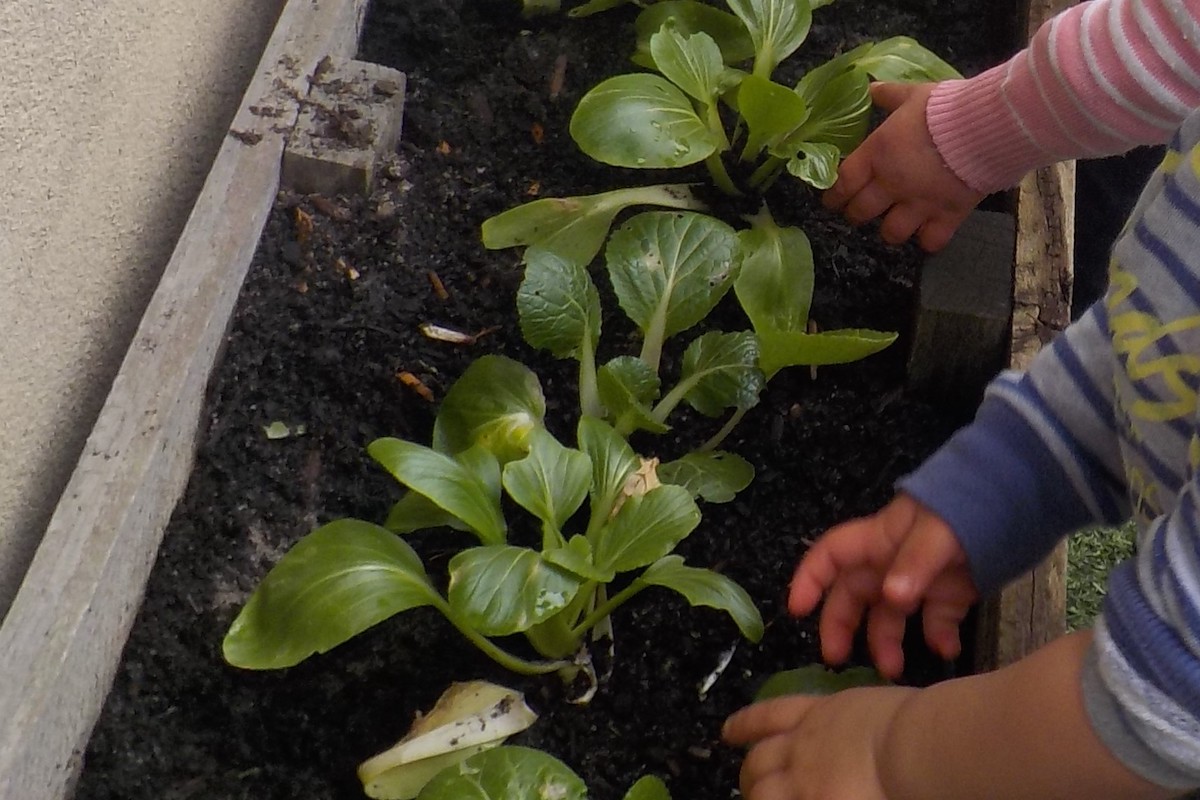 Wednesday, May 18, 2022
A kitchen garden program is a catalyst for building social cohesion and community resilience. It's where educators, children and young people, families, members of the community and businesses come together to share food, learning and fun.
Local government associations (LGAs), and community health and service organisations are doing their part to encourage children and young people around the country to grow, harvest, prepare and share – shoring up long-term community wellbeing.
From paying Kitchen Garden Program membership fees for schools or services, to facilitating joint professional development sessions, there are many ways to embed a pleasurable food ethos in a local community.          
We need to look at the next generation of leaders. I want to see the leaders in 25 years time who know about sustainability who know about food security, who understand actually how to grow a plant, how to harvest it, what to do with it, how to cook it – that creates healthy people. 

– Cyndi Power, Community Health and Wellbeing Officer, Mildura Rural City Council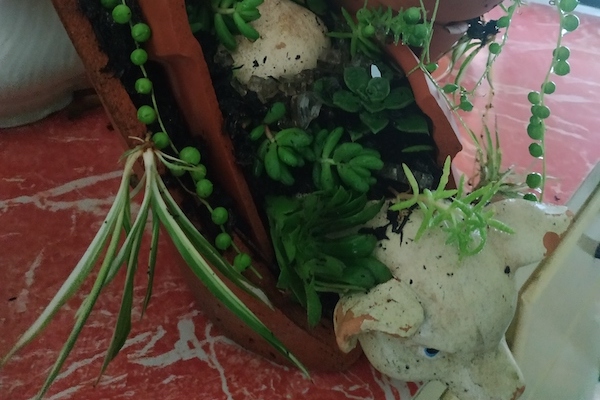 Our Lady of Perpetual Succour 'piggy garden'
Gippsland Lakes Complete Health
Principals and teachers tell us that students have gained confidence, resilience, and improved self-esteem from their time in the garden and kitchen. The Foundation provides the inspiration, information, professional development, and support that keeps us on track. 

– Jane Christie, Health Promotion Coordinator, Gippsland Lakes Complete Health
Over six years the Kitchen Garden Foundation has worked with community health organisation, Gippsland Lakes Complete Health to deliver professional development and training for a cluster of 16 local schools and early learning services, as well as organisation staff. 
From cooking a delicious Sri Lankan feast together and discussing interesting ways to link the Kitchen Garden Program back to their school curriculum, to learning about building wicking beds tailored to the drought impacted local climate, to making wreaths post-bushfire, all the activities fit in with the local government's goal of "increasing positive health and wellbeing outcomes for the East Gippsland community".
Read more about the partnership.
Healthy Heart Bendigo
Projects and funding grants like this really allow schools to open up the opportunity to provide students with a different way of looking at something. We really need to effect change at the school level, with students, so they can see how important it is to have a healthy lifestyle.

–Kim Sadlier, Principal, Kangaroo Flat Primary School
Improving wellbeing through edible gardening and healthy eating activities was at the heart of this project, which involved working with eight early childhood services and primary schools in the Long Gully and Kangaroo Flat areas of the City of Greater Bendigo in 2020.
Gaining access to the Kitchen Garden Program framework, resources and individualised support that comes with membership, alongside funding for infrastructure such as raised garden beds, hothouses or fruit trees, schools and services were supported to boost their kitchen and/or garden activities. Professional development assisted in embedding the pleasurable food education philosophy in these settings.
Hear from staff and students at Kangaroo Flat Primary School in this video.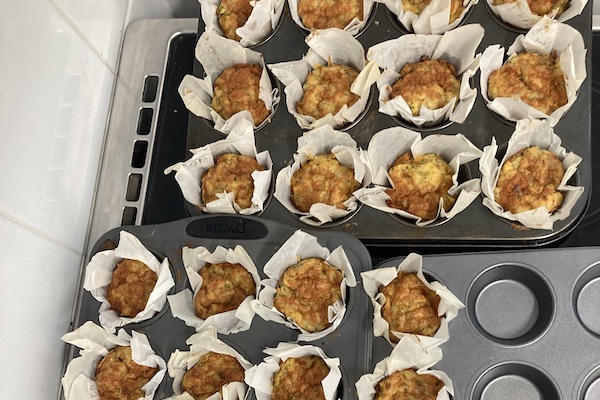 Rangeview Pre-school carrot muffins
Whitehorse City Council 
Council is proud to fund the program as we value the environmental and health outcomes that result from children being given the opportunity to experience growing, harvesting and preparing nutritious food. 

– Lucy Menzies, former Sustainability Officer, Whitehorse Council

Since 2017, Whitehorse City Council has been supporting schools in their catchment to join the kitchen garden community. An initial ten schools and early childhood services were funded with one year of membership, two places at professional development and access to the support and guidance of the Foundation team.
The Council went on to fund a further six schools and services in 2018, and has supported even more since. The council's support didn't stop with establishing the program in schools and services, they also financed on-site, hands-on training from the Foundation's Support Team, giving schools and services the opportunity to workshop ideas tailored specifically to their unique programs.
The results have been clear, with schools and services thriving from the council's helping hand. After the two-year membership period ended, all 16 of the schools and services elected to renew and continue with the program; made possible with further funding from Whitehorse City Council.  
Find out more here.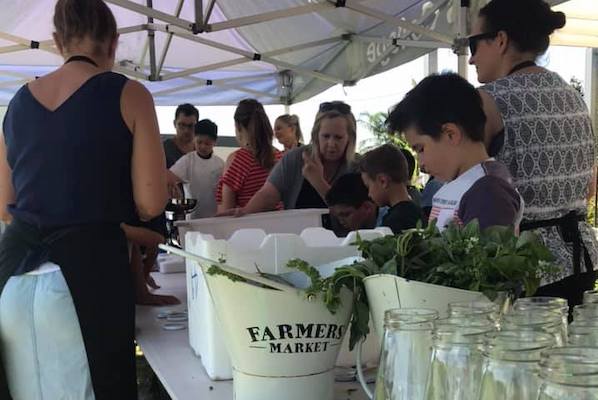 St Michael's tomato sauce bottling day 
Fresh Tastes
From 2015, the ACT Health Department included Kitchen Garden Program membership as part of a territory-wide health project. Schools signed up to the Kitchen Garden component of the initiative in different ways, echoing the Program's adaptable and scaleable model.                
A total of 86 schools participated in the Kitchen Garden/Fresh Tastes initiative from 2015 to 2020. Professional development was a particular highlight for educators, and a number of schools hold ongoing memberships.
Find out about Fresh Tastes' cooking and gardening components, supported by the Kitchen Garden resources, PD and Support Team, here.
Brimbank City Council
Through growing food sustainably, the children connect with where their food comes from, and learn lifelong skills including composting, conserving water, and how to engage their senses of taste and smell to cook nutritious meals.

– Brimbank Mayor Cr Margaret Giudice
In 2018, nine schools in the Brimbank Council area were assisted by the council to start their own kitchen garden program through subsidised membership packages providing resources, individualised guidance from the Foundation's Support Team and professional development. Brimbank Mayor Cr Margaret Giudice said the program was "helping to plant the seeds of health, learning and wellbeing in young children and the community". 
Find out more with this article or this video.
To find out how your LGA, health service or community service organisation can work with us to educate and improve the life outcomes of future generations, visit our membership page. Or contact our expert Support Team on 13000 SAKGF (13000 72543) or membership@kitchengardenfoundation.org.au

< Back to Latest News